Being a homeowner comes with a ton of responsibilities, and some outweigh the others. Of course, you have to take care of your home. That falls under several categories, especially when it comes to cleaning. You can keep both the inside and outside of your home in tip-top shape. Although, have you ever taken the time to think about the cleanliness of your home's plumbing?
Your plumbing will always be a heavy factor that needs your attention. There are a ton of brands that offer the products you may need. Although, ask yourself this, "Are you getting the best results from what you are currently using?" If this is a question that's haunting your thoughts, then it's time for a change. A change towards a more dependable method of plumbing care.
The Strongest National Brand For The Win
For over 80 years, a promising brand has been providing us with the best of the best plumbing services. Roto-Rooter® has done it all, and they have more active ingredients than any other product on the market!
All of their products provide the fastest and best-in-category performance but are safe for all types of pipes and septic systems! Now, they have a surprise for all the lovers of their products as well as newcomers too! That's right, Roto-Rooter® is introducing the new Roto-Rooter® Drain Care products. Each selection serves a different purpose, check out the following: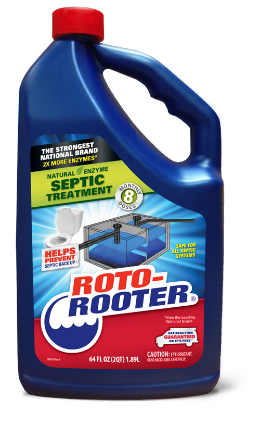 Passing up on a chance like this one would be crazy, this is the plumbing care your need. So go ahead and check out all of the information I have for you above.