Everyone enjoys the holidays, even our family pets. They should get something for Christmas just like everyone else will. There are so many great options for you to think about! I have a round up of beautiful selections you just have to consider. So check out everything below.
On Dasher, On Dancer, On Prancer, On WHIMZEES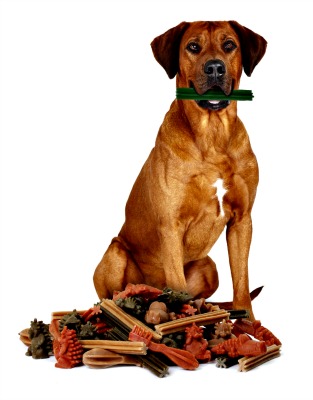 WHIMZEES Natural Daily Dental Treats are your pooches favorite treat. Made with natural ingredients, this fan favorite vegetarian daily dental chew will help remove plaque and tartar as your dog chews. With limited primary natural elements that create one delightful result, the grooves and unique knobbly shapes help to work into small spaces to promote blood flow to the gums
Home for Holidays
No matter what your travels plans are for the holidays, your pet can travel in style AND comfort with SHERPA® Comfort Ride Carrier and Comfort Strap Widely recognized as the premier producer of the soft-sided carriers, SHERPA® is the innovator of function and style for pet travel and the only line of carriers that is backed by the Guaranteed On-Board® promise.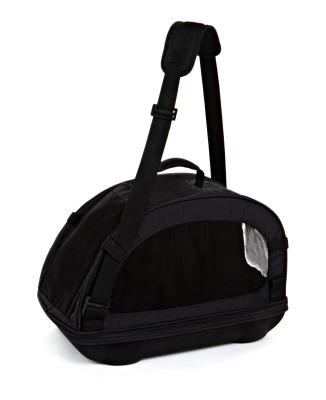 SHERPA® Comfort Ride Carrier™

Puncture and chew-resistant mesh on three sides provides maximum ventilation and durability
Folds down for secure storage/transport on the go
Zip-off top for easy loading and unloading
Available in two sizes, Medium and Large
SHERPA® Comfort Strap™

Patented, extra wide fabric strap distributes pet's weight evenly across the entire shoulder
Works both with SHERPA® carriers as well as other brands
1 and seven pets are lost each year and with the hustle and bustle of the holiday season can certainly cause your pet to stray. PawScout is the next generation of digital tag and tracker, that runs on social media style GPS. Set up a virtual leash and receive notifications if your pet strays so you will never lose your best friend again.
Silent Night
Hear Doggy!™ Ultrasonic Dog Toys will keep the peace in your home during the holiday season. Using innovative squeaker technology, Hear Doggy!™ squeakers are tuned to a pitch outside the human hearing range leaving all the noisy fun to your furry companions. Hear Doggy!™ is now available in MINI Flatties for little chewers and tiny breeds.
Hear Doggy!™ Mini Flatties
With the help of SmartyKat®, keep your kitties quiet and busy with the Super Scratcher+™ with Catnip Infusion Technology as your cat's favorite scratchers just got better! Catnip Infusion Technology™ adds catnip scent through the entire scratcher that releases more and more as your cat scratches!
Super Scratcher+™ with Catnip Infusion Technology
Beat The Cold Weather Blues
Icy days and frigid nights can make everyone restless even your pets. Tether Tug® a USA-based company designing products to keep dogs healthy, happy and entertained. The Indoor Tether Tug for dogs under 30lbs is a cold weather essential. Outdoor versions created for ALL sized dogs are a great option as well when you have a break from the cold.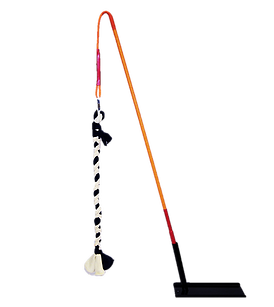 Best selling brand SmartyKat® are makers of electronic and innovative cat toys, scratchers, catnip, and cat product accessories.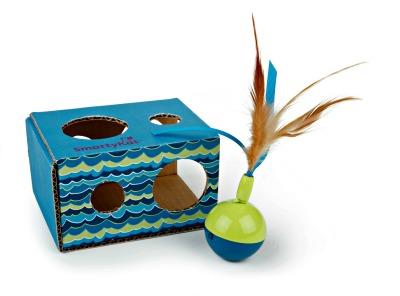 Twirl-n-Peek™ feathers and ribbons poke in and out of holes in the box as the toy spins as soft swishing sounds intrigued curious cats.
Claw Tower™ is a super-sized 2-in-1 sisal, and carpet scratch post lets cats stretch and scratch.
Kicked Critter™is a jumbo toy for jumbo fun. Wrestle! Hug! Kick! The crinkle sounds and extra-long plush attract cats to play.
Stocking Stuffer Essentials
Houndations
™ Bite-Sized Soft-Chew Treats
are
all-natural, bite-sized, soft-chew dog treats are for small dogs and little learners. The grain, wheat, gluten, soy, and corn free treats are made in the USA and available in five varieties with coordinating carabiner to clip on, making them perfect for travel or on the go.
Chicken
Duck
Lamb
Salmon
Beef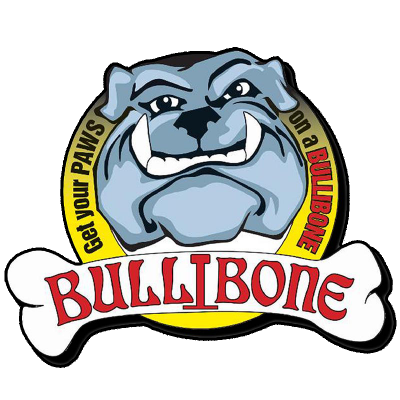 Spin-A-Bone from Bullibone, the fidget spinner for dogs, fits in ALL size stockings.
Spinning and chewing features are sure to trigger all your dog's natural instincts
Flavored with real bacon bits throughout the entire

bone

Includes Bullibone's signature paw pad handles for easy holding
Never lays flat so that there is always

a

good angle for easy pick-up
T'was The Night Before Christmas
And all through the house, not a creature was stirring not even the family pet with these luxurious pet beds from Petlinks. The Supreme Soother™ and the Soothing Escape™ are premium bolstered bed is made of a unique mix of reclaimed memory foam to relieve achy joints, while the gel beads that cool and comfortable. Available in two sizes Med. and Large.
Supreme Soother Pet Bed (Large)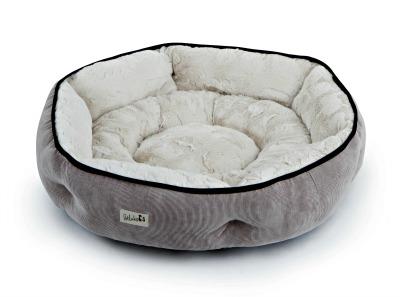 Soothing Escape Pet Bed (Large)
Happy Hammock™ from SmartyKat is the purr-fect feline hideout when your company seems to get carried away.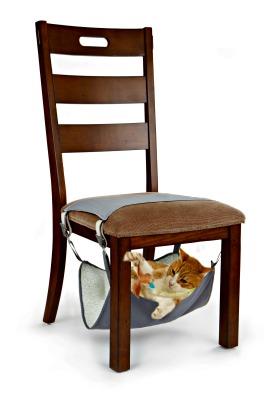 Festive Feasts & Fine Dining
Against the Grain, NOTHING ELSE™ One Ingredient Dog Foods are the first SINGLE ingredient 100% meat dog food on the market. This revolutionary line is developed by a proprietary manufacturing process of canning foods for dogs using the highest quality and freshly sourced meats. In 5 options that include 100% Duck, 100% Beef, 100% Chicken, 100% Salmon, or 100% Pork, this line is transforming the industry! No added water, gluten free, grain free, and preservative free.
Against the

Grain

NOTHING ELSE™
Evanger's 100% USA Quail Dinner for Dogs and Cats are all-natural, grain-free, gluten-free, preservative-free, filler-free and proudly made in the USA.
Evanger's Grain-Free Food for Dogs & Cats Quail
Holiday meals call for breaking out the fine china, even for your pet. The Le Bol™ collection from Loving Pets are a Parisian inspire, affordable pet bowl collection that are must-haves this season! Le Bol features solid, heavy gauge, stainless steel construction paired with brightly colored ceramic-like interiors and are available in 5 colors.
Tis The Season Of Giving
Even for your pets. goDog® RhinoPlay™ is a unique line that is available in several fun shapes, and all sales have a charitable giveback. Developed in conjunction with the One World Play Project™, goDog® RhinoPlay™ helps to promote play and enhance the human-animal bond. Made from an environmentally safe and non-toxic foam called PopFoam® NT™, goDog® RhinoPlay™ is the perfect pet gift that gives back.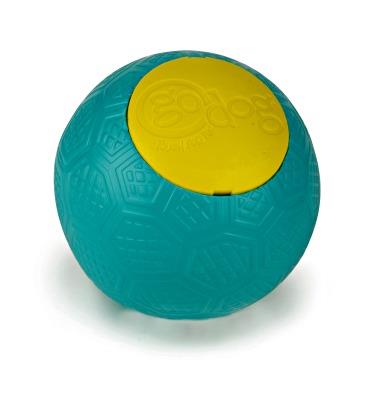 The Beast & The Beast Jr.
There is no greater gift than the gift of health! Supplements from IVS, use the highest quality Human-Grade standards and ingredients all MADE IN THE USA, and in GMP and FDA facilities, IVS products are both effective and safe.
Arthramine® Bone & Joint Care is an all natural canine supplement which promotes joint health and functions while helping to build, protect, and repair cartilage.

Lipiderm® Skin & Coat Care is a specially formulated blend of vitamins, minerals, and omega acids which promote a healthy, moisturized skin and coat. Lipiderm® offers a unique blend of Omega 3 and six from Anchovies and is made in the USA in FDA and GMP certified facilities
Snow Problem
Your pet venture out to do their "business" and come back a sludgy snow mess? With minutes to spare before your guest arrive, IVS Quick Bath® Wipes are the perfect answer for quick clean ups. Made in the USA, these SUPER wipes are formulated with Vitamins A & E and Aloe Vera, to promote healthy skin and coat while leaving your pet clean and shiny. pH Neutral and Alcohol-Free, these wipes are available in small dog, large dog, and cat sizes.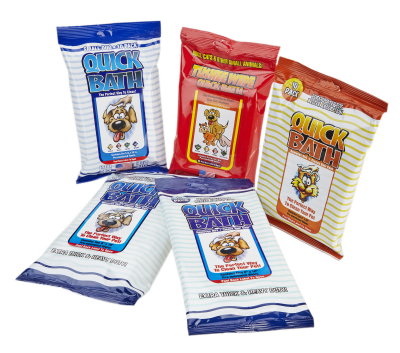 EQyss Elite Moisturizing Detangling OR Avocado Mist Conditioner Sprays is perfect for an in-between bath refresher during the Holiday madness. These leave-in conditioning sprays maintain the moisture balance within the hair shaft and prevent the coat from becoming dry, and damaged as well as reducing shedding. Non-toxic and USA made from ingredients fortified with oils & extracts that eases brushing and keeps your pet's skin and coat condition, moisturized, and hydrated.
EQyss Elite Moisturizing Detangling Spray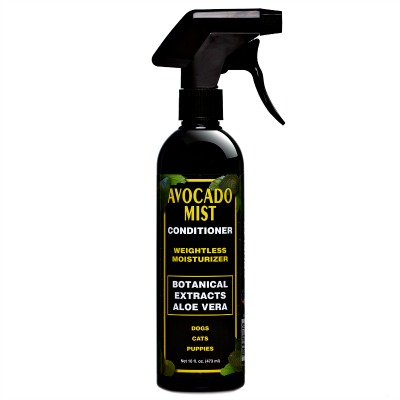 EQyss Avocado Mist Conditioner
Now, it's time for you to pick and choose your animals presents! Make their Christmas special.