This post is sponsored but the wording is all mine.
Winter Decorating

I love winter! Winter is the best time to decorate because of the holidays, and everyone is in the house a lot more, so I want my home to be COZY! I try to decorate for every season, I know I'm weird, but change is good, right?
Winter time I switch out my pillows and blankets plus add in some new artwork. Now I don't go out buying new pillows…I get pillow covers that are in winter colors. Then the blankets, well they have to be cozy and warm. The artwork, I tend to go towards the theme of holidays, family pictures or just random winter pictures. The fun thing is you can do this for all the seasons!
The BEST PART is I can get my winter decorating at CanvasDiscount.com. Not what you expected me to say, huh? Well, they have pillow covers, blankets, and of course artwork. Plus I get to pick my own designs or pictures I want on the items, so I find this fun and satisfying. Also remember you can get gifts too- phone covers, mouse pads, mugs, puzzle and children's personalized books.
I can get my canvas prints for cheap, and I'm all about saving money. Here are a few suggestions to help you get your house ready for WINTER!
Canvas Ideas
The 3 Panel Canvas is one of my favorites to hang up on the wall. Having a canvas print like this gives the room a focal point.
Decorating for the holidays is fun, but your artwork needs to match the decor too! Not too Christmasy but more like WINTER so the artwork can stay up throughout the season. Then when spring comes, make sure you have a beautiful flower picture to put up too!
Sharing MOMENTS like this is significant in a family home. Take colors from the canvas picture and decorate in those colors. See how well the red and white pop now.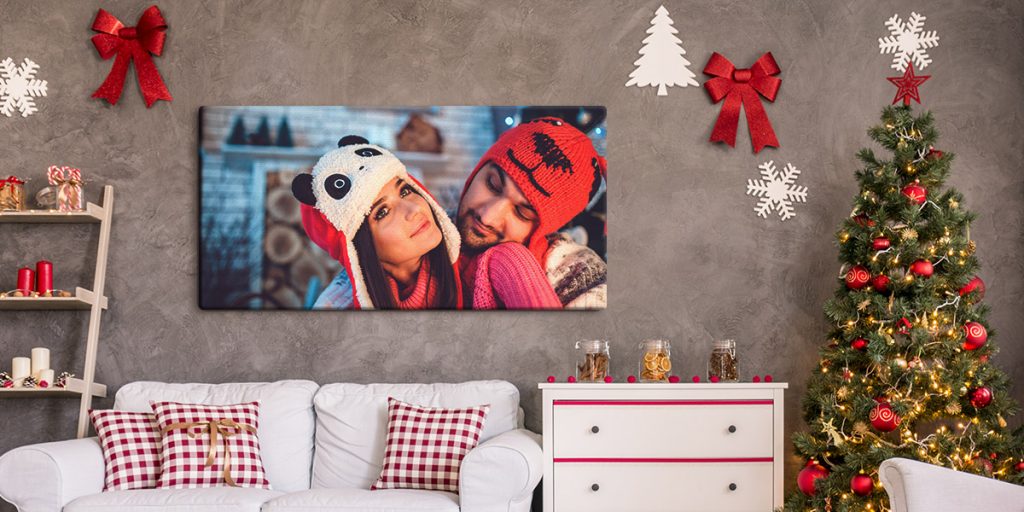 Black and white canvas prints are gorgeous so check your phone and see what you have that you can design for a winter tablescape.
Coupon Codes
Our readers are LUCKY! We have CanvasDiscount.com CODES for you to get yourself some fresh items for your Winter Decorating!
The code redeeming process is straightforward: Go to CanvasDiscount.com website, upload photo, select the product (either 8''x8'' canvas print or 16''x16'' photo cushion) and then enter the name KELLYCANVA or KELLYCUSHION in the coupon code section (shopping cart) and then the discount will apply. Both codes will be valid until 08.01.2018.
Please go to CanvasDiscount.com and comment below on what you want to order!