The Bra Bridge Helps Support the Girls and Give You Confidence
Ok, ladies, I'm talking to you! How many of you have bras that you thought fit fine, but after time, they lose their fit. I have so many bras that I can't use because of this. Sometimes, even if you have a good fitting bra, you're still not held in properly. I have found the solution! The Bra Bridge is an ingenious product that saves your bras. It's a simple little invention, but it does the trick.
The Bra Bridge is a small elastic band with clips. It pulls everything (the girls) in from the sides and up from any sagging areas. Boy, do I know about that! After breastfeeding two kids, you better believe I know about sagging. The clips connect to both cups on your bra and pull it tight and forward. This great "device" helps bras fit better and gives you much more support. It can even reduce back pain. Before you are thinking it is uncomfortable, let me tell you, it absolutely isn't! You won't even know it's there except you feel more held in and supported.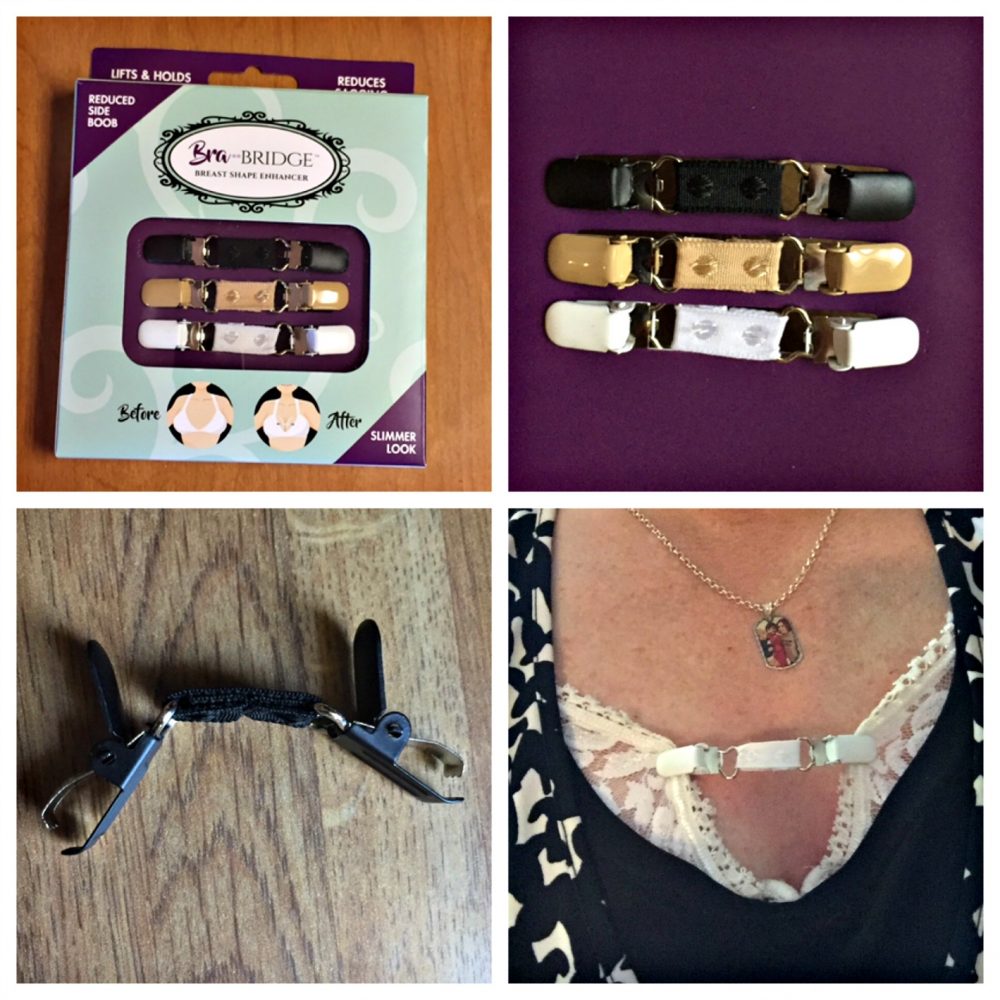 Even More Great Features!
The Bra Bridge fixes problems like side-drift (or side boob), the lovely bouncing ladies, gravity, and sagging. As we women age our breasts change in size and density. Unfortunately, the bras that used to fit properly don't anymore. I don't know about you, but I certainly don't have the money to go out and buy new bras! That is why I'm so happy that I found The Bra Bridge. It's inexpensive and works so well.
We all want to feel confident and beautiful, however, that is hard to do with an ill-fitting bra. You can't feel good when you look in the mirror and your "girls" are hanging or looking at the ground. This little bridge that is so easy to use can change so much. After putting it on my bra I felt like I was standing taller and supported in the right places. They should call it "instant confidence" if you ask me. Imagine giving someone that for the holidays. They (the holidays) are coming up and this makes a perfect gift!
Connect with The Bra Bridge/ Facebook/ Twitter/ Instagram/