If there is one thing I know for sure, it's that our love for sweets is quite huge. Growing up I loved anything sweet that I could get my hands on. Fruit snacks, snack cakes, candy, oh boy did I love enjoying some candy. Both kids and adults have a thing for sweets when the calling strikes.
Now, enjoying any kinds of sweets is one thing, but do you have that go-to option? A lot of people have something they've grown up eating throughout their lives. Then there are those who have several candy options that they are a custom too. Sometimes you might get the feeling that you want to try something different. There are many more discoveries to be made when it comes to sweets. Although, I think I have something for you to consider.
There's No Better Sweet Tooth Like Dave's
Let's face it, sometimes enjoying a new experience is what we need in our lives. Especially when it comes to satisfying our overwhelming sweet tooths. The problem is that it can be hard to find something new that you will like the first time around. That's until you give Dave's Sweet Tooth a go!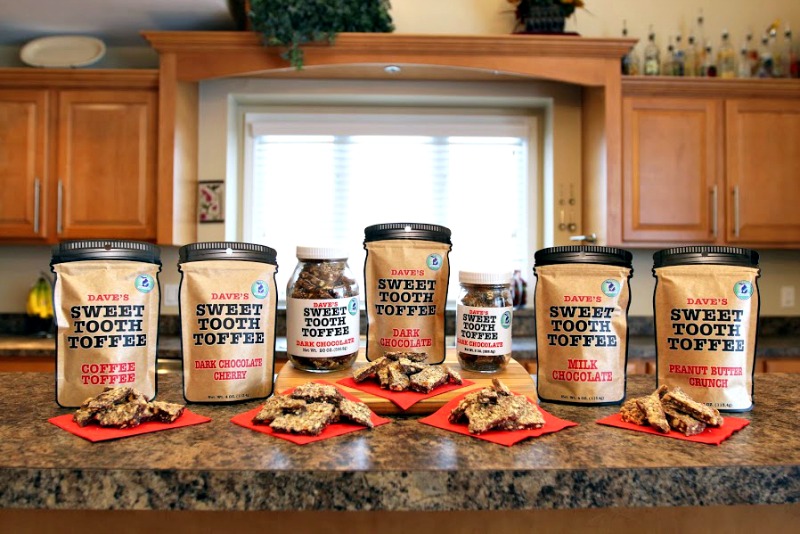 No machines, microwaves, or assembly lines when it comes to this company. Dave's Sweet Tooth takes the old fashion route when it comes to making their out of this world toffee! That's right, all of their products are handmade to indulging perfection. Sticking to tradition has been the true power behind what this company truly spectacular.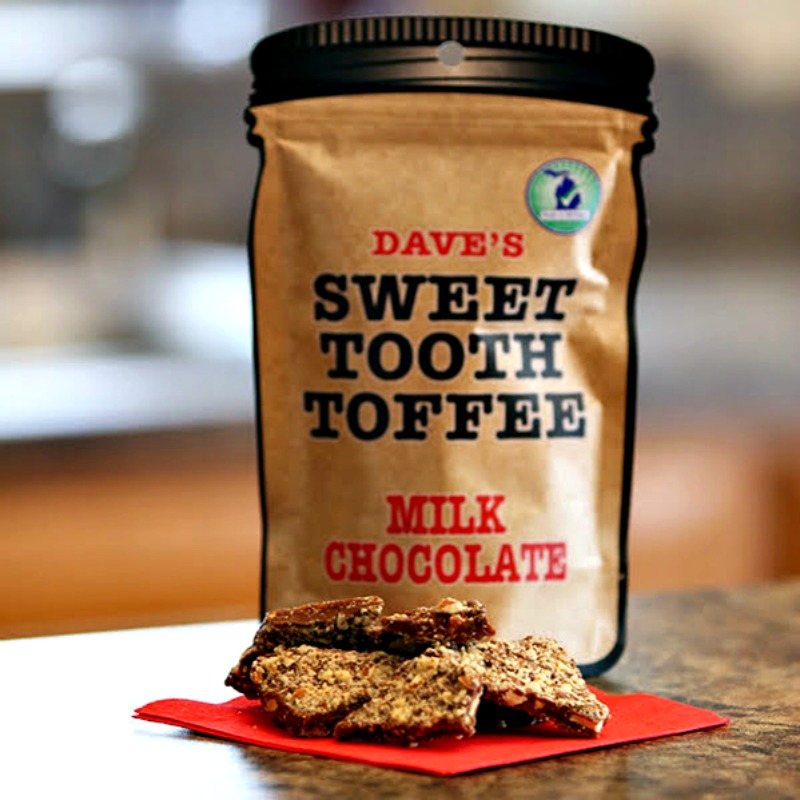 They don't stockpile our ingredients either. What they do is purchase them according to order size to ensure freshness and maintain taste integrity. As for variety, well you mind will be blown when you see the collection of toffee they have. Here are a few examples:
Milk Chocolate Toffee Mason Jar
Peanut Butter Crunch Toffee
Coffee Toffee
Beanilla Vanilla Bean Toffee
And Much More!
If you can find the flavor you love the most, this toffee might become one of your regular go-to's. So make sure you check out all of the information I have for you above.