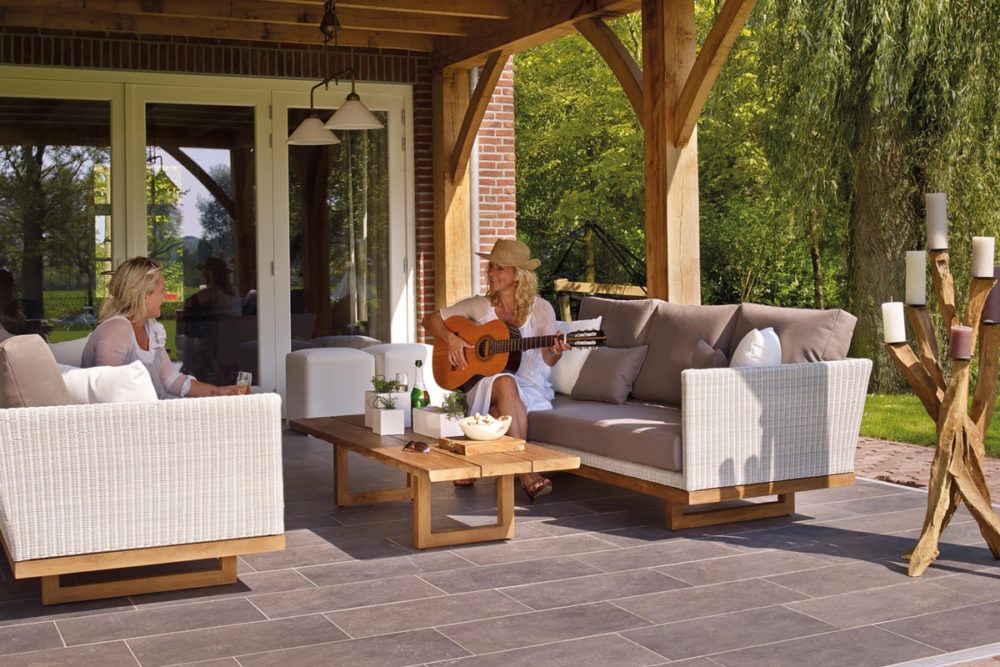 Adding value to your home is incredibly advantageous to your family when you want to sell, but it can also help to boost your quality of life within the home, allowing you to enjoy and make the most of your home's excellent features. However, you do not have to pay out extortionate amounts or employ a professional to increase the value of your home, and there are many ways to conduct these projects by yourself.
Convert Your Basement
For many families, basements quickly become expansive storage areas filled with outgrown children's toys and broken appliances. However, why waste the valuable space provided by your basement, and instead use it to create another liveable room within your home? Converting a basement into another bedroom, living room, or even a gaming area can instantly increase the value of your home by allowing more people to comfortably live within it, while also maximizing the space available within your property. Converting your basement into a living space can be completed as a DIY project too by insulating basement walls, choosing the correct lighting, and then adding the furniture that will allow you to transform your basement for a new purpose.
Replace Carpets With Wood Flooring
Although carpets are popular in family homes due to their warmth and softness on your family's feet, carpets are easily worn and are starting to quickly fall out of fashion (although they may soon be making a fashion resurgence). Instead, wood flooring can easily add value to your home due to its smart and modern appearance, as well as its durability. Not only this, but replacing carpet with wood flooring is not a difficult DIY project, and most homes have wood flooring beneath the carpets, which you will then only need to sand with a sanding machine and polish before they are ready for use.
Create an Open Plan Living Area
Partitioned homes have many positives, such as the ability to use rooms for different functions and create separate areas from the rest of the home. However, every family home needs an open plan living space where all of the family can gather to play games, exchange gossip, and eat together. These communal spaces have quickly become all the rage due to their ability to bring families together, and this means that they can instantly increase the value of your home by creating a spacious area which has been developed with families in mind. To do this yourself, you need to take down any walls which are separating adjoining rooms and adjust furniture to create an easy flow throughout the room for your family.
Create a Stunning Garden
The winter months may seem as if they will stick around forever, but this is not the case, and the summer months will push families to spend more time in their gardens, with many families choosing to eat and play outside. A stunning garden can add value to your home- and you do not need to hire a professional landscaper to create the garden of your dreams. Instead, you should consider transforming your garden with features such as rockeries, raised beds and bright flowers, You should also consider eye-catching designs such as ponds and water features, as well as outdoor furniture which can turn your garden area into one big entertainment area for the whole family.
Add a Wooden Deck or Patio
Adding a wooden deck or patio to your home can help to add value by giving families somewhere to sit in the summer months without getting their feet dirty, with the average value added to your home reaching over $8,800. Decks on the front or back of your home are incredibly desirable as they allow families space to place outdoor furniture and watch the world go by with an extra living area bordering on nature and the outdoors.
Update Your Appliances
However, it is no good to have an astonishing home exterior only for the interior of your home to be old-fashioned. Instead, you should consider adding value to your home through DIY such as updating your appliances, which are constantly being changed and modernized with their users in mind. There are now many home smart appliances which are beneficial to families and which can aid them in their everyday life, such as voice assistants and smart cookers and locks which can connect to your mobile phone and alert you to everything from when your dinner is ready to an unexpected intrusion in your home.
Conclusion
There are many ways to add value to your home; however, many of these improvements can prove to be costly, such as building an extension onto your home. Luckily, there are many DIY improvements that you can make to your home on a budget, whether you are deciding to sell your home, or simply creating a relaxing space for your family.