Ask yourself this, "Are you sure you have everything you need for the holidays?" Think about it; you may have finished everything you can think of. Especially your Christmas shopping, your entire shopping list could be empty right now. Even so, some people like to throw in a little bit something extra. This is indeed a special time of the year for everyone.
I myself have finished clearing my holiday gift list this year. Except, this year I've been thinking about doing a little bit more than I did last year. I'm looking to surprise a few people with a little something special. The problem is I don't know what that's going to be. I ran out of ideas, but that's until I came across something incredible. A product that I just have to share with you.
Unlock Your Lifestyle Limits
Everyone lives a different life, which is why we as individuals are unique. Which leads me to say that everyone is going to need something at some point. Whether you are traveling, visiting, or just living your normal life. Having the Super Bag Pro can help you along the way.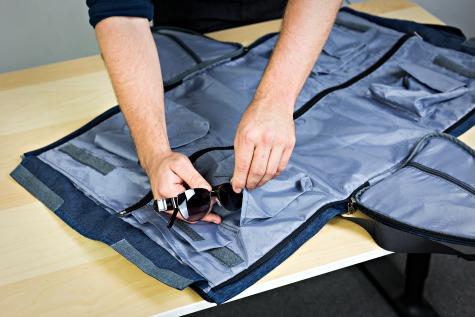 Sure you may be thinking it's just your average bag, but that's not the case. The Super Bag Pro is the most functional bag in the world! It's the special bag that saves your time especially when you are on a business trip. No matter what you do, this bag can be of great help.
Now, you could shift your style between business, casual and gym much easier. You can bring your suit with its suit compartment and keep your suit wrinkle-free. The Super Bag Pro is designed with several smart pockets that can carry all your essentials. This bag is lightweight, and it's also water resistant as well. It's capable of carrying items including the following:
A suit (jacket and pants/skirt)
3-4 x shirt/blouse
13″ laptop
Phone
Wallet
Keys
Paper files
Books
And More!
With this bag being durable, convenient, and high-quality, it would make a wonderful holiday candidate. Anyone would be lucky to get there hands on a bag like this one.