Creating Good Digital Habits
Does it drive you crazy how much time your kids are on their cell phones? Or are you concerned about what they are doing on the internet? Parents control has gone out the window, and we need to take that back. When you ask your kids anything about what they are doing on their phone, they act like you just asked them if they murdered someone. Also, what happened to family time? Kid's don't want to hang out with the parents anymore, it is all about their phones. So are you ready to see how you can get the kids to put down the phone or game system and have a LIFE?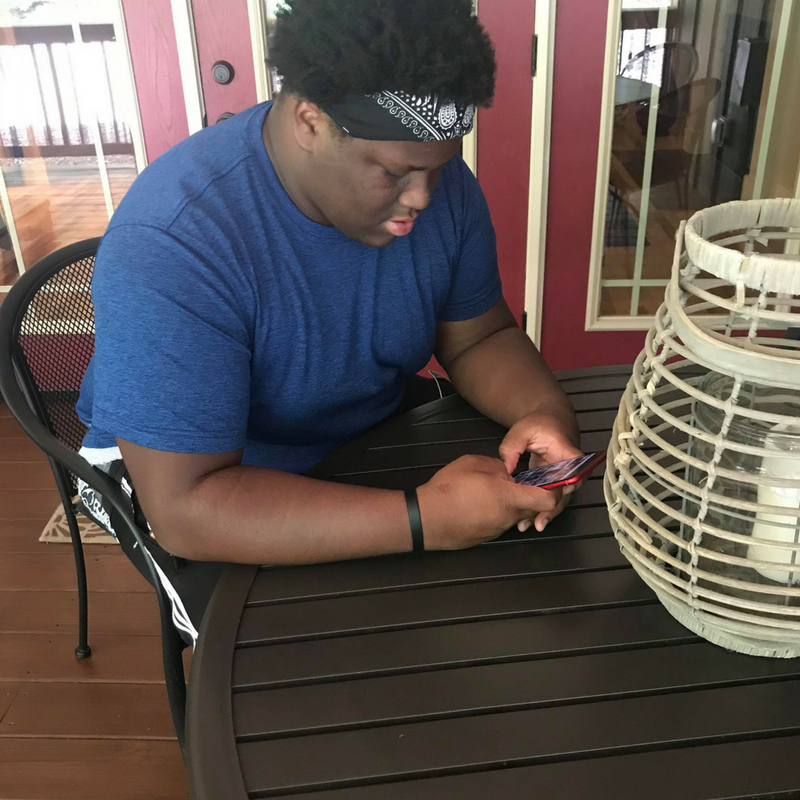 This is all brand new territory for parents on how to deal with the internet. Kids of all ages have phones or access to one so the earlier we teach reasonable digital habits, the better.
We are going to tell you about the T-Mobile FamilyMode plan that allows for parent control like no other cell phone service. As parents, we need to bring back the power and protect our children. Parenting in the digital age is a huge challenge and today's parents face issues that didn't exist 50 years ago. My mom reminds me of this everytime I talk to her so this might ease her mind too.
About FamilyMode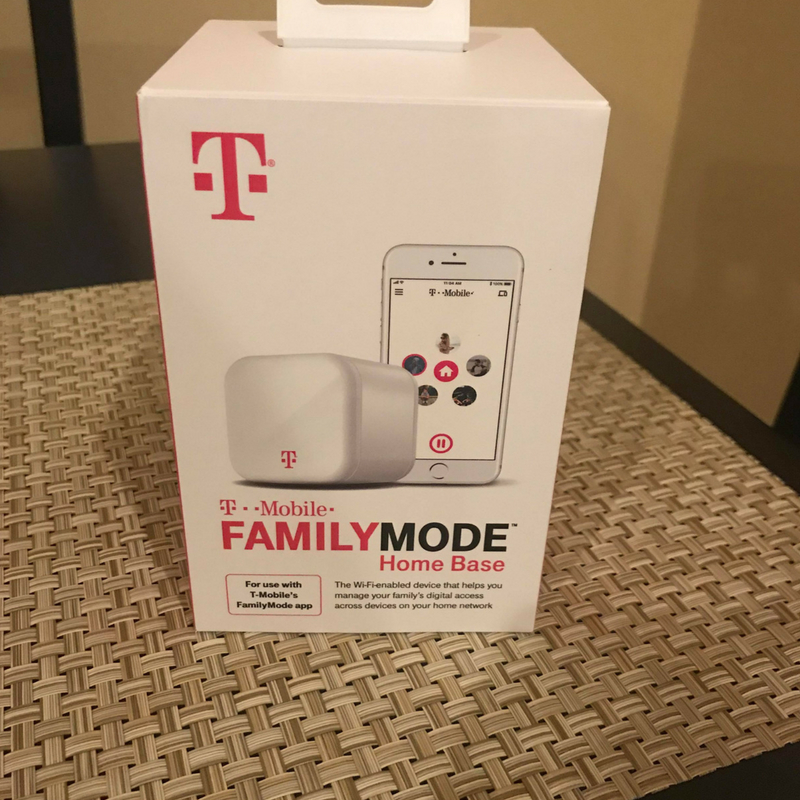 T-Mobile FamilyMode came out a couple of months ago so that parents can have control over their kids' online activities and screen time. This is a fantastic tool that parents need to look into and get because we need to have that peace of mind and protect our kids.
The FamilyMode is an app and device combo that works together to monitor, filter and set time limits for your kids' phones, tablets, gaming consoles, laptops, smart TVs and the other Wi-Fi-connected devices in your home.
Here let me explain more in detail-
I can set when my kids have data usage. When I say it is bedtime, I mean sleep not play on the phone until 1 a.m. so now I can turn off their usage at a specific time. I also like to do this during dinner, so we can have a conversation rather than look at our phones.
Do you ever wonder where your child is or want to monitor where he is going? During the summer it is essential for me to know they are where they say they are instead of lying about it…like I did when I was a teenager. Or does your child lose his phone…now you don't have to get upset just check on the FamilyMode App to figure out where it is!
I also get to pick and filter what apps they are allowed to use. My son is obsessed with Fortnite, so I need to cut that off of his apps. I can see how much he has played online and also if he was going on sites I don't approve of or don't want him on. When his older brother had his first cell phone, he spent all day on it looking at porn. We don't want that issue again.
We can use the FamilyMode on the Xbox, TV, and computers and that is big relieve to me because not only can I monitor their phone usage I can also regulate the Fortnite play time, the movies they watch when I'm not here, and if they try to get sneaky and go on the computer.
FamilyMode cost $10/month which is well worth that plus 10x over because it gives me the peace of mind I need to feel comfortable about their phone usage. I always tell my kids I trust them, but it is everyone else that I'm having a problem with, so yes if I can monitor what they are doing online, I'm signing up!
I think $10 a month is pretty darn affordable for a piece of mind when it comes to our kids and the internet.
T-Mobile FamilyMode is available to all T-Mobile postpaid customers on a T-Mobile ONE or Simple Choice consumer plan.
T-Mobile ONE family accounts (two or more lines)
Look at all that is included with the T-Mobile family account. ALL these Un-carrier benefits at no extra cost:
Family Allowances: you can monitor talk and text usage on the lines on your T-Mobile account. For families, this is an excellent way for parents to manage their kids' smartphone activity
Netflix On Us: through an exclusive partnership, get a standard 2-screen subscription at no extra charge
Simple Global: unlimited text and data roaming and low flat-rate calling in 140+ countries
Mobile Without Borders: use your device in Mexico and Canada with unlimited talk, text, and data and up to 5GB of 4G LTE
Gogo Inflight: get unlimited texting all flight long and one free hour of smartphone Wi-Fi on all domestic flights
DIGITS: use up to five numbers on one device, or use one number on multiple devices
MobileHotspot: connect all your devices to the internet with included tethering data
Un-contract: only you have the power to change the price you pay
Carrier Freedom: we help cover your switching costs
T-Mobile Tuesdays: get thanked with free stuff every week just for being a customer
For all these features and now the FamilyMode app, well this is a no-brainer in my book.
How To Sign Up For T-Mobile FamilyMode
New and existing customers can sign up for T-Mobile FamilyMode in T-Mobile retail stores, online or by calling 1-800-T-MOBILE. It is that simple! Parents we need to take back the control, and you know we lost it a long time ago. I want to know what my kids are up too, don't you? No, I'm not going to be the helicopter mom who wants to know every move my kid does, but I do want to see if they are doing things they shouldn't.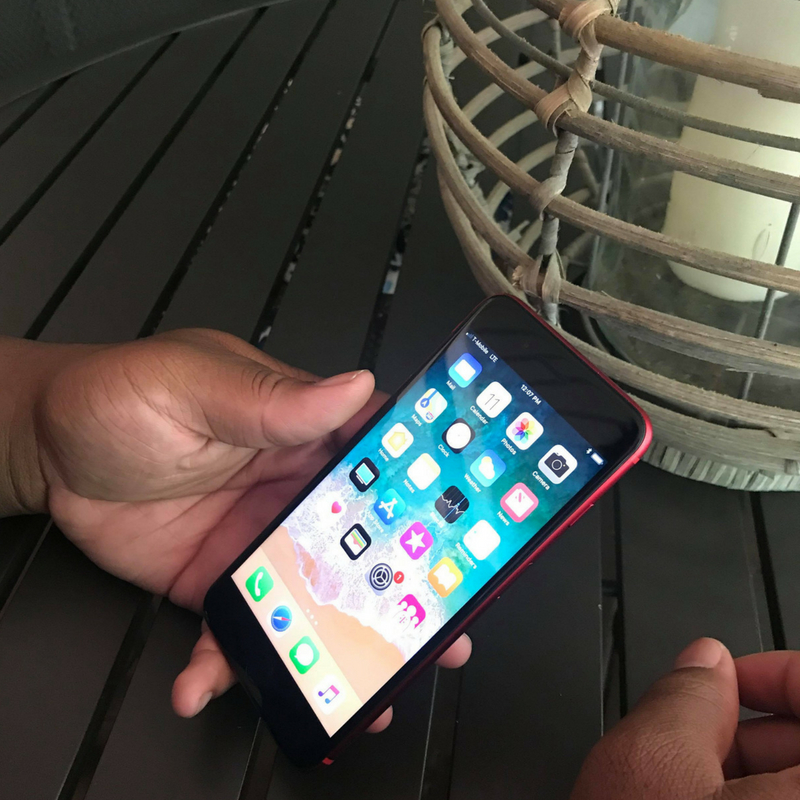 To get the app, all you need is to download from the app store on your Android or iOS smartphone or tablet.
Then you can add the T-Mobile FamilyMode Home Base, available for a limited time for $20. This device is an excellent extension to the FamilyMode app. Adding the Home Base device is simple – pick one up at any T-Mobile store or call 1-800-T-MOBILE (existing customers can dial 611 from their T-Mobile phone). Super simple!
So what are waiting for… T-Mobile is giving parents control again!
You might get some resistance from the kids, but we need to let our kids know we control their cell phones. I told my kids if they don't like the rules then give back the phone. Seems logical, right? My son has a set time now when he needs to be off the phone at night. It is the summer, so I gave him until 10:30 p.m, and if he wants more time on certain days he does some extra work around the house. I feel good paying him with time (minutes) rather than money since we are on a limited budget. The FamilyMode system works well for both of our needs.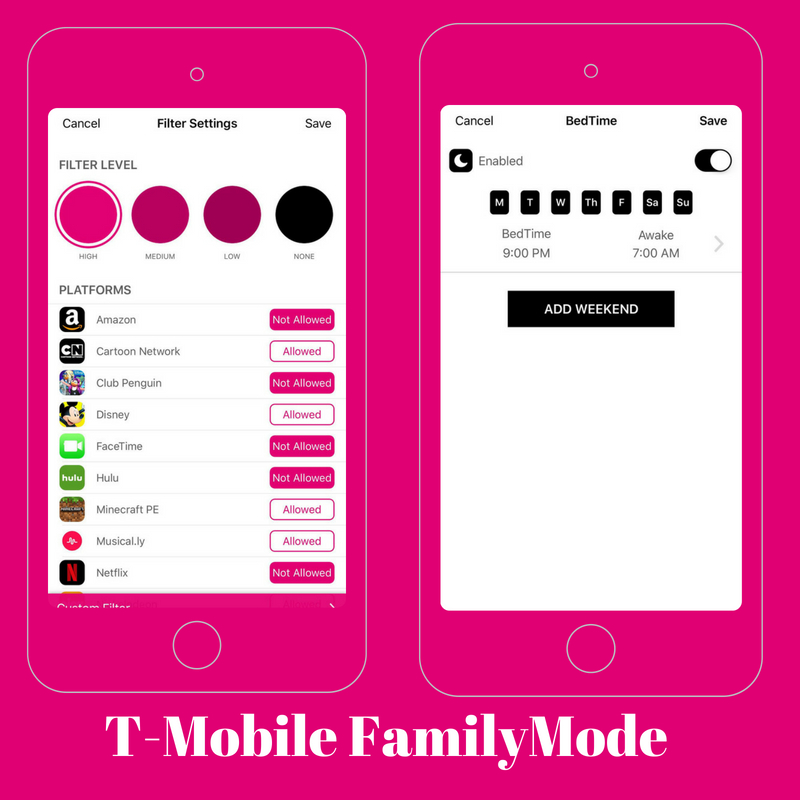 Make sure you follow me through this process, and I will be updating my readers on how the T-Mobile FamilyMode is working for our family. We are super excited to share our experiences and how this app works for our family. Remember there are people just waiting for kids to let their guard down. If parents control what the kids see, do, and how long, then we might have a fighting chance of protecting our children from harm.
About T-Mobile
As America's "Un-carrier," T-Mobile US, Inc. is redefining the way families and businesses buy wireless. T-Mobile has been making changes, for example, made unlimited data the industry standard. Also ended that horrible 2-year contract clause. T-Mobile's advanced nationwide 4G LTE network is not only fastest, but also the most responsive, and T-Mobile customers get an LTE signal more often than customers of any other major wireless company.
Read more HERE and make sure to follow T-Mobile on Twitter and Facebook to get updates.
Also, we will be updating our readers for the next several months on our journey with T-Mobile FamilyMode so make you check back in!
#FAMILYMODE
This post is sponsored by T-Mobile.