Summer is the time for adventure. You are doing some of your favorite things that you do every Summer, while also trying new things to do, new places to go. As always it is important to stay safe especially when you are outdoors. Sawyer has a wonderful line of bus repellants and sunscreens that are safe and effective for the entire family to use. We use these products every time we are ready to step outside the door.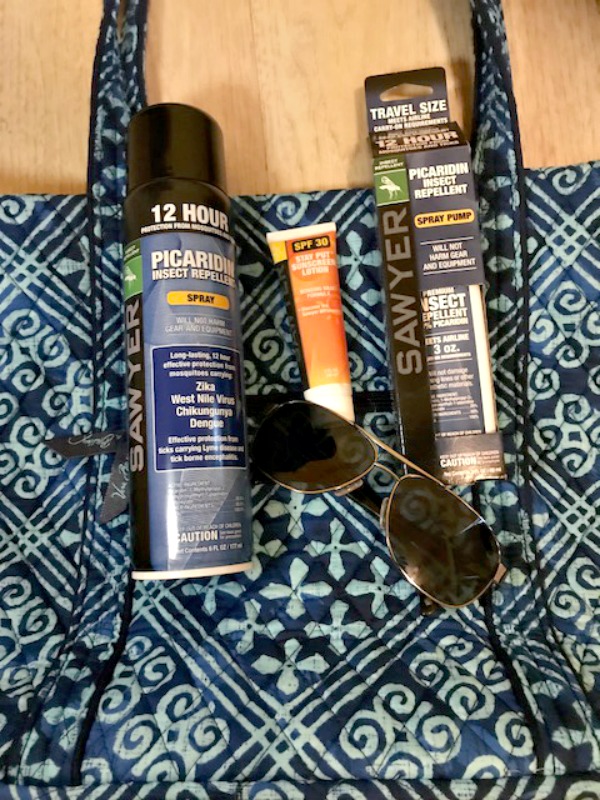 Insect Repellant
Sawyer's 20% Picaridin insect repellent is highly effective. It deters a wide array of insects including mosquitoes and ticks. Sawyer's 20% Picaridin insect repellent is more effective at repelling biting flies than DEET. Safe for use on the whole family, the non-greasy Picaridin offers all day protection. This spray has a pleasant low citrus odor, and won't damage plastics or synthetic coatings. The picaridin repellents are derived from a natural source (Piperine in pepper plants). It is safe for use on pregnant woman and children as young as 6 months.
Picaridin spray is effective for up to 12 hours against mosquitoes and ticks, while the lotion is effective for up to 14 hours. Both provide up to 8 hours of protection against biting flies, gnats, chiggers, and sand flies.
Sunscreen
Keeping you comfortable and protected all day long with a single application, Sawyer Stay-Put SPF 30 sunscreen uses a non-greasy, Breathable Matrix Formula that spreads into all layers of your skin, uniquely penetrating where other sunblocks simply can't go. This allows Stay-Put sunscreen to bond with the skin while allowing sweat and water to pass over the sun-blocking compounds to prevent them from deteriorating.
Enriched with aloe vera and vitamins, Stay-Put SPF 30 is recommended for most uses, and a single application penetrates deep into your skin for all day sun protection. It's also engineered to be effective when combined with Sawyer Insect Repellents.
About Sawyer
Sawyer is a US based company with a global mission. At Sawyer, we use the best technology to make simple products that keep you going regardless of your journey — whether camping or ultralight backpacking, keeping your kids safe and hydrated, or bringing clean water to developing countries. An American outdoor gear company with a mission to help change the World with life- saving technology.
Sawyer products really work and are a great fit for my family. What do you use to stay safe and bug-free in the Summer?
Sawyer products are available at: Amazon, Target, Bass Pro Shops, Cabela's, and Dick's Sporting Goods.
Connect with Sawyer: Site | Facebook | Twitter | Youtube | Instagram