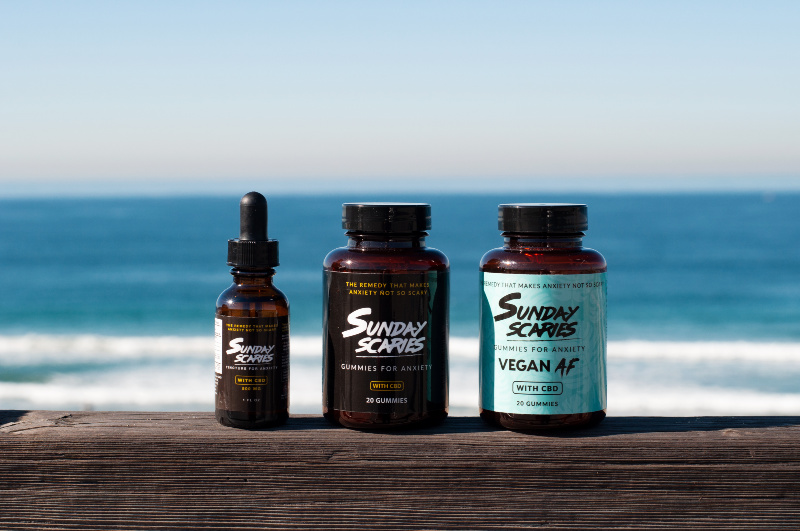 With every day being busier and busier and more people suffering from anxiety, it's no wonder there's a much-needed market for natural options to help offset those Sunday Scaries, better known as that anxiety that creeps in when Monday is about to hit. So many people feel that the weekend isn't quite long enough. We venture through our life so busy that the slow down over the weekend feels so nice we simply never want the weekend to stop.
While you may not suffer from Sunday Scaries, perhaps it's another day of the week you fear, I'm here to share with you a product that's helping adults everywhere get over their Sunday Scaries reviews. The product is called Sunday Scaries Gummies and they're a company that offers full spectrum CBD products. Whether you're worried about your kid's first day at school, the next day at work or something else, these full spectrum CBD products are here to help take the edge off.
About Sunday Scaries Gummies
If you're looking for a mild, euphoric relaxation then Sunday Scaries Gummies will help give you that solution. Made with high-quality CBD from hemp farms in Colorado, these gummies do not have any THC which is the ingredient known to cause that "high" feeling. Sunday Scaries Gummies are known to help you stay super focused, relaxed and able to get on with your day no matter what life is tossing at you.
Many people who suffer from anxious feelings use Sunday Scaries Gummies to relax when life simply gets too much. This is a nice natural alternative to prescription medications that someone may not need on a regular basis. Let's face it, sometimes we're simply anxious over a major change in our life, not everyone has anxiety on such a regular basis that they need medication all of the time.
Sunday Scaries Gummies were created by two bar owners, Mike, and Beau who turned into CBD advocates. They found that CBD was a fabulous, all natural way to chill out. With options such as Sunday Scaries CBD gummies, Sunday Scaries Vegan AF gummies, and CBD tincture, you can rest easier knowing that Sunday Scaries Gummies has a solution for you.
With no added filler ingredients, each of these USA ingredients in Sunday Scaries Gummies will allow you to relax more so that you can enjoy life without all that tension that comes from having anxiety.
Please use coupon code kellysthoughts for 10% off your order at Sunday Scaries!