Your day at the beach without a bikini is not complete. You will surely need a good bikini to enjoy the moments and fun.
Bikinis are essential for beach and swimming activities. They are as important as the activity itself.
However, when it comes to bikini, bikini brand, everyone has a different concept of the perfect bathing suit.
Some want fun, bright colors, while others prefer exclusive designs. And for some, it's all about comfort and fit.
And despite the many options on the market, you can narrow them down based on styles and comfort.
Some brands cater to particular such as long-torso fit, more extensive bust support, or statement-making designs.
Whatever your preference, whether you like two-piece bikinis or one-piece tanks, the perfect bathing suit is the one that complements you.
It should make you feel great in your body.
If you're in looking for the best bikini brands with tons of positive reviews and unique designs, this curated list to spruce up your swimwear:
1. Jolyn
One of the best swimsuit brands, Jolyn is a brand geared toward producing swimsuits and bikinis for female athletes.
If you are a female athlete, Jolyn is one of the best brands you can buy. Perfectly designed for any swimming adventure, the triangle bikini is one of their essential collections and is ideal for a beach day.
It is designed with thin straps to provide an open back.
2. Lululemon
Lululemon is another trendy bikini, bikini brand. They provide one of the best and most fashionable bikinis in different styles.
They are popularly known for activewear and deliver sporty swimwear. Their bikini offers support and comfort.
3. Speedo
One of the top bikini brands, Speedo, is a famous swimwear brand that makes competitive swimsuits.
Their bikinis come with a thin strap at the top, providing a racerback style to enable you to feel support and comfort, which is essential for swimming competitions.
They are also great for enjoying your time at the beach.
4. Girlfriend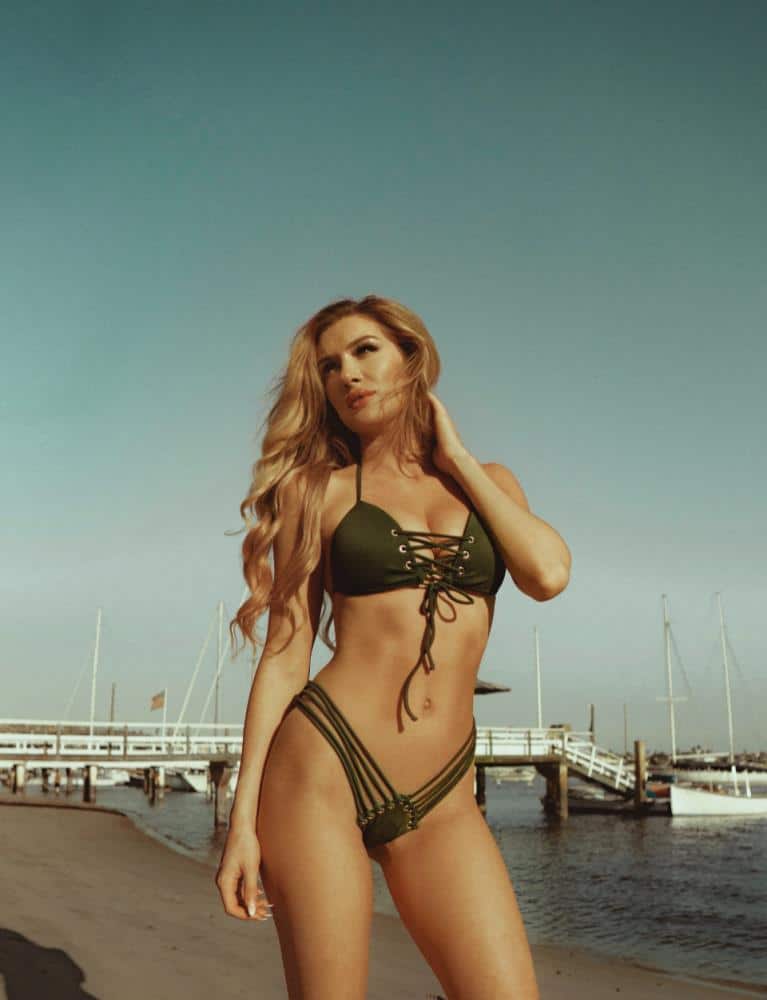 This top fashion brand produces its bikinis from recycled finishing nets. It has a flattering scoop neck and back with a soft touch.
It is available in different minimalist nude colors that can be doubled easily as medium support bras.
5. Monday
The Monday swimwear is a favorite among successful swimwear bloggers.
This brand has so many followers on its social media that testify to the fact that it's a famous and popular brand. Their swimsuits are up to date, minimal and sexy.
They are available in different colors and sizes. You can easily purchase by visiting their website.
6. Left On Friday
Created by previous Lululemon designers and product executives, Left On Friday swimwear bikinis focus on an active lifestyle.
Their bikinis have a sporty Feel, with a mixture of bright colors. The bikinis are incredibly soft and smooth.
7. Hermoza
This brand produces beautiful, quality swimwear that offers you more comfort than a regular bikini.
They have versatile and stylish bikinis that are fully lined with built-in brass and body shaping features.
8. Miraclesuit
These bikinis are constructed with unique lining materials, which makes them stand out among others.
Miraclesuit offers a collection of tankini tops and high waist bottoms suits well designed to fit diverse shapes and sizes, making them an excellent option.
Weight loss and an accentuating body figure can be achieved in this way.
9. Andie
A top brand that produces modern and classic swimming suits.
If you are unsure of the style of bikini to purchase, try out Andie. Their vast collections give you the advantage of choosing a bikini that suits you best.
Their collections range from sporty tops with extra bust support to sultry plunge suits. All designs are top-notch, versatile, and timeless.
10. Nordstrom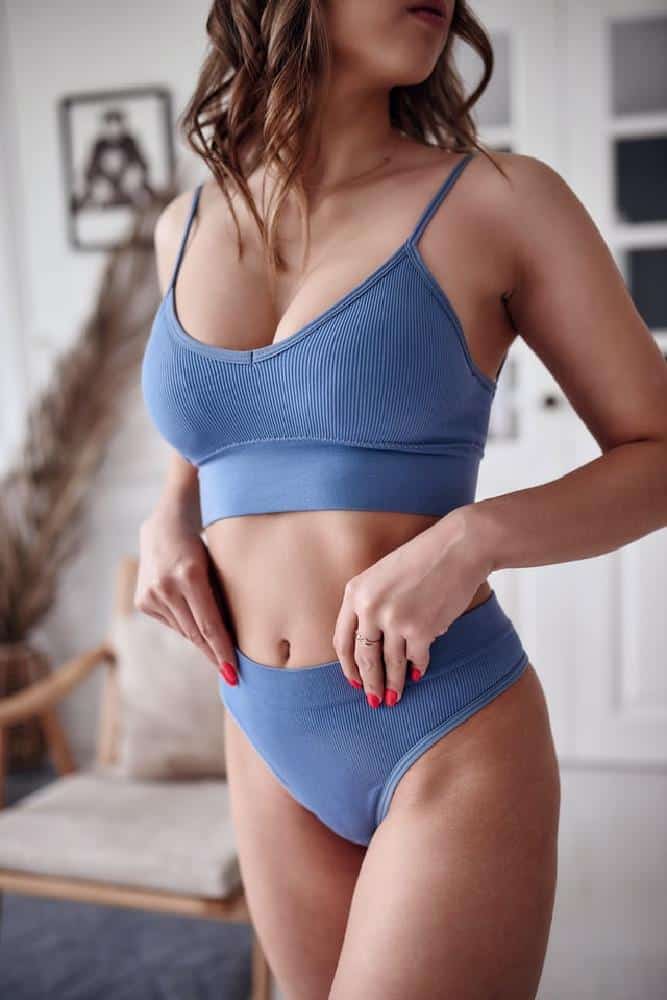 Nordstrom is a luxury swimwear brand that runs as a staple in departmental stores, making it ideal for those trying to wear it in the store.
Their bikinis and suits are colorful with sexy touches such as plunges and strappy details while still offering enough support and coverage to ensure your comfortability.
11. Swimsuit For All
As the name implies, they offer various swimsuits that fit perfectly to any swimming or beach activity you plan to engage in.
If you are not just purchasing a bikini but other quality swimsuit materials, try out swim for all.
They have in their collection swimwear for all body shapes and sizes, including those with full plus body sizes.
The bikinis are well designed to perfectly embrace and show off your sexy figures without compromising their style and comfortability.
12. Summersault
A very active and vibrant brand that offers varieties of swimwear materials, Summersault bikinis are colorful with high sustainability.
They are designed to fit all body types, offering sizes 0-24. Summersault make their designs with the comfortability and satisfaction of their customers in mind.
Conclusion
The desire to purchase a bikini is one thing. Buying the best is another.
And with the thousands of bikini brands out there, you might be confused about which of the brands offers the best.
They come in diverse styles, colors, and patterns–from budget-friendly bikini that perfectly fits you to more expensive ones with higher quality.
Whether you need a bikini to show off your figure during summer, you are an athlete and need the best brand, or you plan to have fun at a beach, you can try out these top brands.