This Christmas use the Stocking Stuffer List to help you come up with stocking gift ideas for all ages in your family. This free printable is broken down into 6 categories: Dad, Mom, Teen Boy, Teen Girl, Boy, and Girl.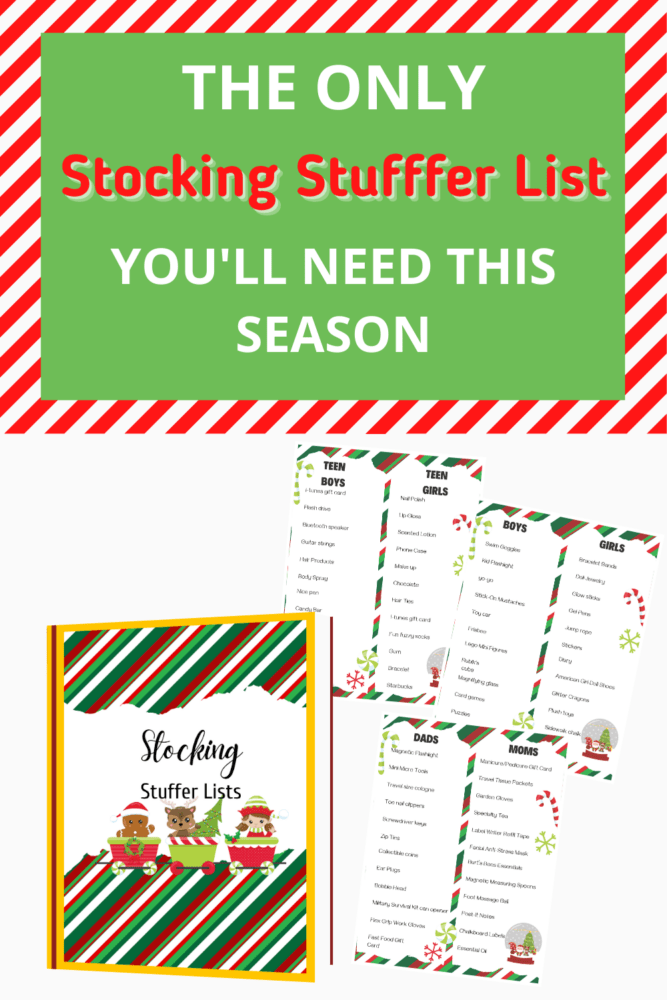 Each category comes with really great gift ideas specific to their wants.
If you're running out of ideas, print this out, stick it in your purse, and when you go shopping just cross out what you buy.
This Stocking Stuffer Idea List is perfect for making your life easier.
You can even hand it to your husband and get him to plan the stocking gifts knowing that everyone in the family will be well taken care of!
HOW TO MAKE A STOCKING STUFFER LIST PRINTABLE
Four colorful pages are printed on printer paper. The Stocking Stuffer List is organized into a Dad, Mom, Teen Boy, Teen Girl, Boy, and Girl sections. Are you ready to get started?
You'll find the printable Stocking Stuffer List PDF at the bottom of this post.
TOOLS YOU MAY NEED
Disclosure: This blog post contains affiliate links for products or services we think you'll like. This means if you make a purchase from one of these links, Kelly's Thoughts On Things may make a small commission at no additional cost to you. We only recommend items we use and love.
STOCKING STUFFER LIST PDF PRINTABLE INSTRUCTIONS
Download the PDF from the link.
Locate the file in your computer, it should be in the download file.
Place 4 sheets of printer paper in your printer.
Click to open the file and select the print option.
Select to print pages in color.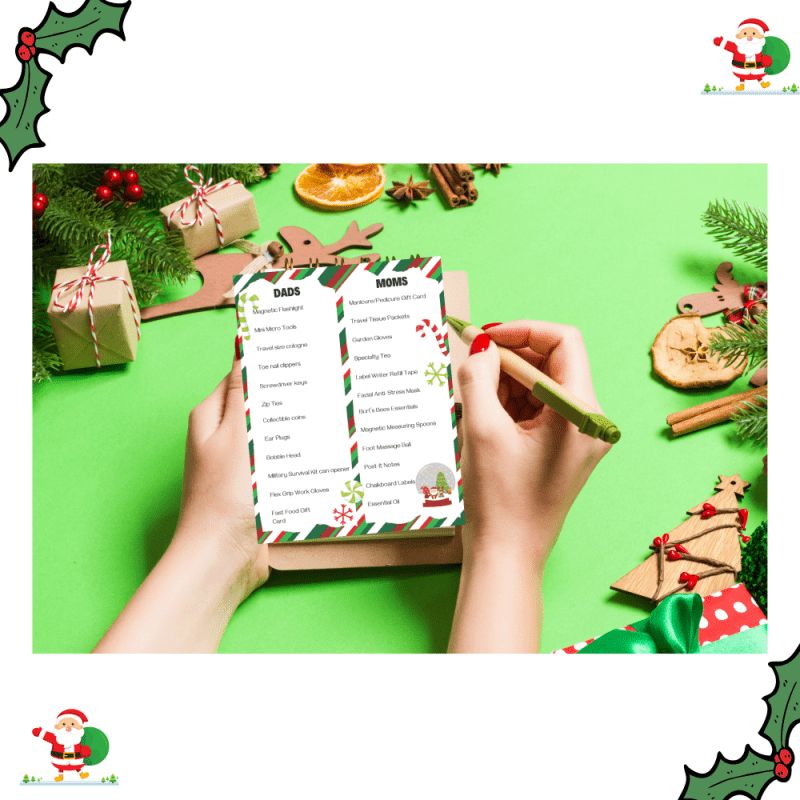 STOCKING STUFFER LIST PRINTABLE TIPS AND QUESTIONS
If you've never used a List, don't worry!
Below are some common questions and helpful tips. Hopefully, this will answer any questions you may have.
If not, feel free to ask in the comments and I'll answer the best I can.
WHAT KIND OF PAPER SHOULD I USE TO PRINT THIS LIST?
You can print the Stocking Stuffer List PDF using regular paper or cardstock paper with color ink.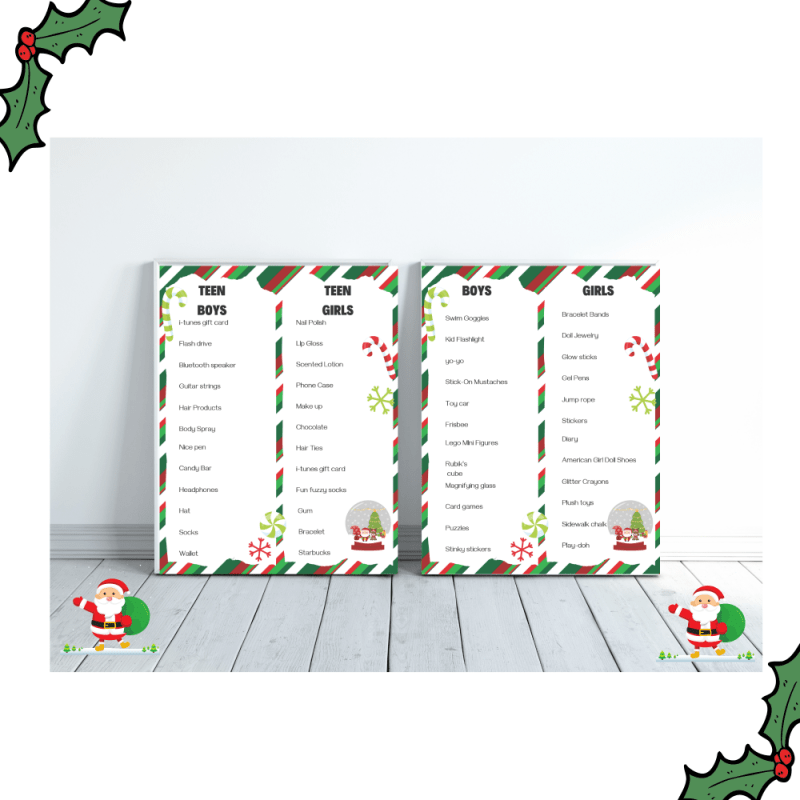 HOW DO I USE THE STOCKING STUFFER LIST?
You can use the List to come up with a ton of stocking gift ideas perfect for members of your family.
Look up the category, for example, Teen Girl, scroll down the list, and pick gift ideas that you know your teen daughter will love.
WHAT OTHER LISTS GO WELL WITH THE STOCKING STUFFER LIST?
This List compliments many other Christmas organizing lists. Some of my personal favorites include:
Christmas Cupcake Toppers
WHAT ELSE CAN I ADD TO THIS STOCKING STUFFER LIST PRINTABLE?
This fun Stocking Printable is so versatile. You can try adding a page for notes so you can write down your ideas of gifts to add.
WHAT'S NEXT
I hope you enjoy this printable as much as my family does!
If you get a chance to try it, let us know! Leave us a comment below, or share it with a picture on Instagram or Facebook! Don't forget to tag us @kelly_reci and use the hashtag #Kellysthoughtsonthings so we can see what amazing meals you are cooking up!