This holiday season, cuddle up with a cozy blanket and a warm cup of cocoa and start watching Cheerful Christmas Movies on Disney+.
I have prepared a list of 32 holiday-themed movies ranging from The Santa Clause to Beauty and the Beast: The Enchanted Christmas.
It's the perfect way to spend family time this holiday season while keeping the children entertained.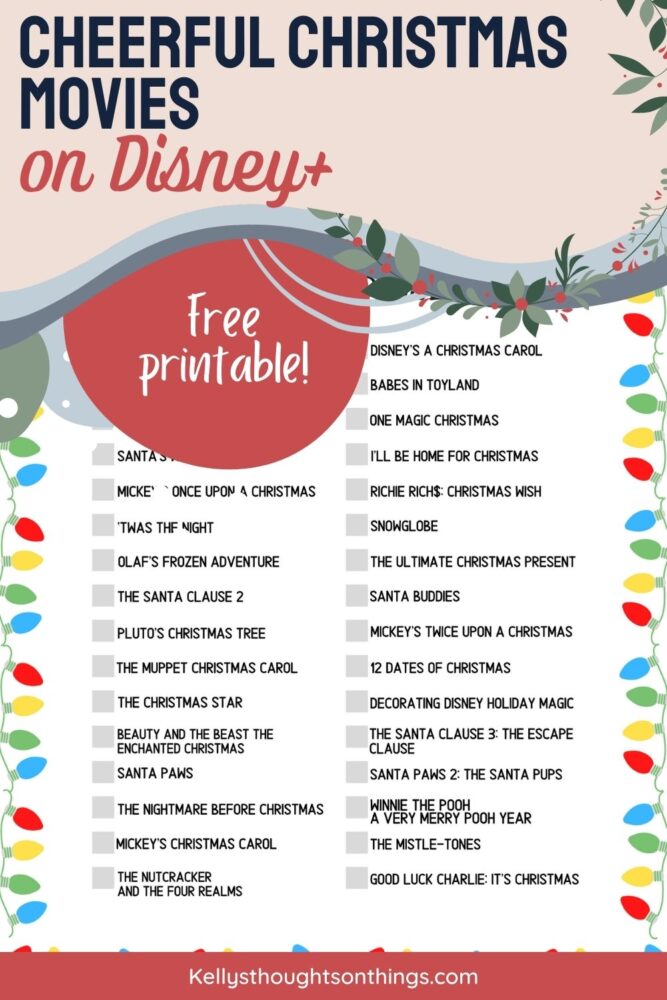 A cute printable of 32 Family Christmas movies all available on Disney+ with little check boxes that your children can check off as you work your way through the movies.
This will be a Christmas the children are going to remember!
HOW TO MAKE THE CHEERFUL CHRISTMAS MOVIES ON DISNEY+ PRINTABLE
A list of 32 Christmas themed movies you can watch on Disney+ this holiday season.
This list is a one page colorful PDF that you can print and tape to your fridge and check off as you go through the movies! Are you ready to get started?
You'll find the printable Christmas Movies on Disney+ PDF at the bottom of this post.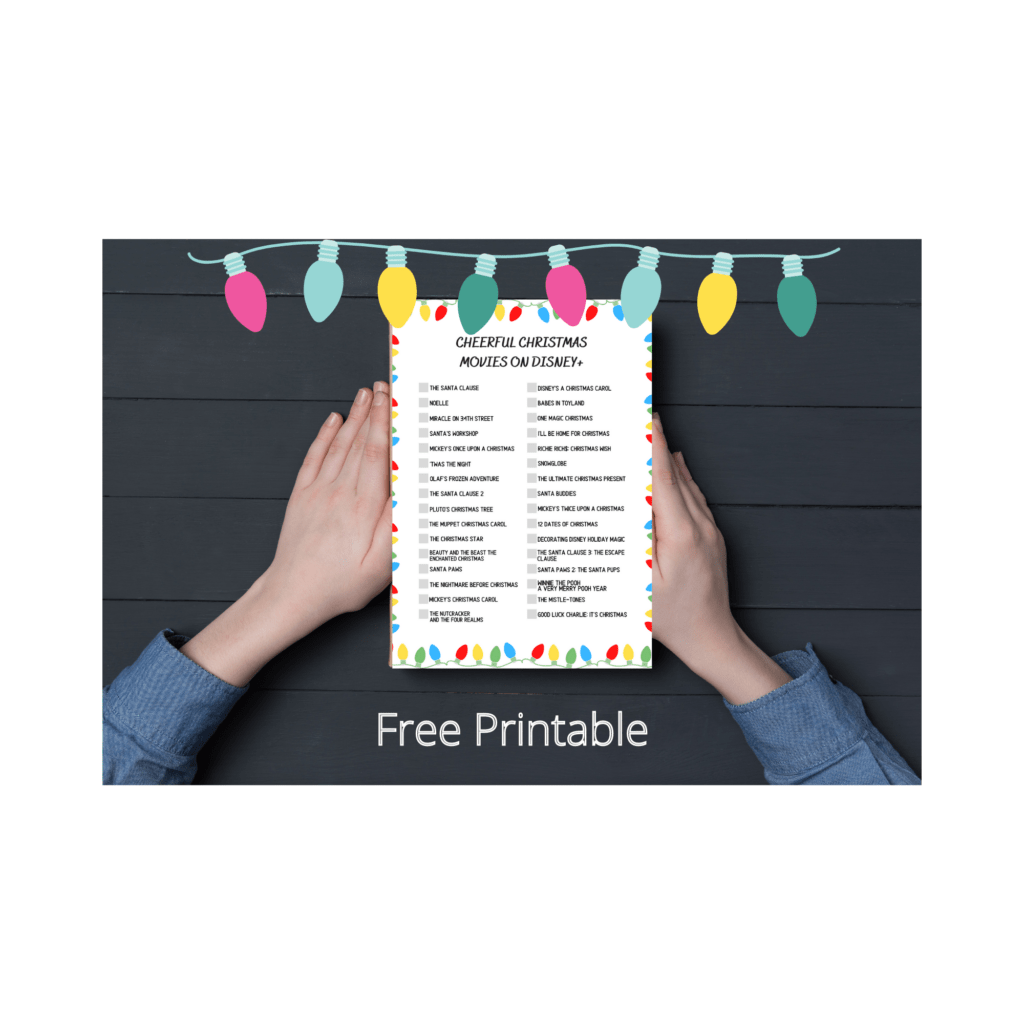 TOOLS YOU MAY NEED
Disclosure: This blog post contains affiliate links for products or services we think you'll like. This means if you make a purchase from one of these links, Kelly's Thoughts On Things may make a small commission at no additional cost to you. We only recommend items we use and love.
CHEERFUL CHRISTMAS MOVIES ON DISNEY+ PDF PRINTABLE INSTRUCTIONS
Download the PDF from the link.
Locate the file on your computer, it should be in the download file.
Make sure you have paper in your printer.
Click to open the file and select the print option. Select to print in color.
Tape the list to your fridge for easy viewing.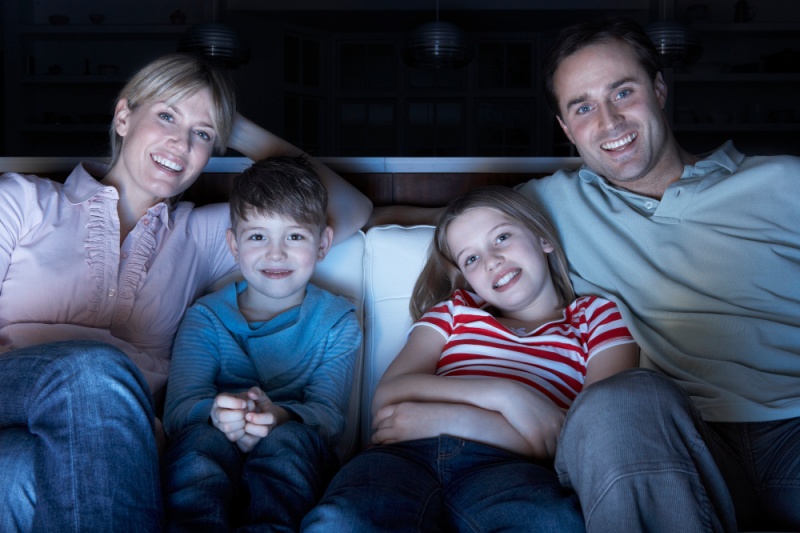 CHEERFUL CHRISTMAS MOVIES ON DISNEY+ PRINTABLE TIPS AND QUESTIONS
If you've never watched Christmas movies on Disney+, don't worry!
Below are some common questions and helpful tips.
Hopefully, this will answer any questions you may have.
If not, feel free to ask in the comments and I'll answer the best I can.
WHAT KIND OF PAPER SHOULD I USE TO PRINT THIS FAMILY FRIENDLY CHRISTMAS MOVIES ON DISNEY+ SCHEDULE?
You can print the Christmas Movies on Disney+ PDF using regular paper with color ink. Tape the schedule to your refrigerator for easy viewing.
WHAT IS DISNEY+?
Disney+ is a paid channel that plays content from Disney, Pixar, Marvel, Star Wars, National Geographic, and 20th Century Fox.
WHAT AGE CAN WATCH DISNEY+?
Disney+ says their channel is rated for ages 14 and up and anyone younger than that needs to watch their content with an adult.
The movies on the list are great for a young audience.
The movies range from The Muppets Christmas Carol to Santa Paws 2.
WHAT SNACKS GO WELL WITH CHRISTMAS DISNEY MOVIES?
Disney movies are perfect for eating fun creative snacks.
Some of my personal favorites include:
Autumn Harvest Hard Cider Drink (for the adults)
Mermaid Tail Cupcakes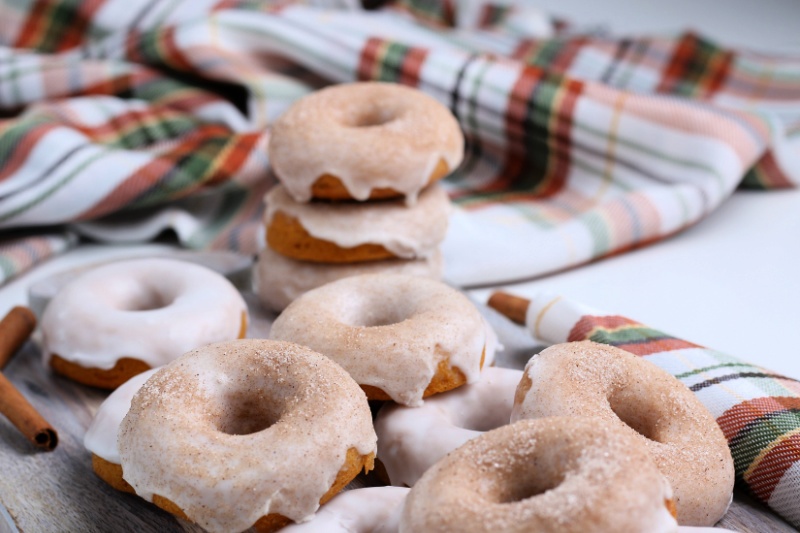 WHAT ELSE CAN I ADD TO THESE CHEERFUL CHRISTMAS MOVIES ON DISNEY+ PRINTABLE?
This simple Christmas Movie Schedule on Disney+ Printable is so versatile.
You could have the kids dress up as their favorite Disney characters while watching the movies.
CHEERFUL CHRISTMAS MOVIES ON DISNEY+ DOWNLOAD
Get the PDF HERE!
WHAT'S NEXT
I hope you enjoy this printable Christmas movie on Disney+ as much as my family will!
If you get a chance to try it, let us know! Leave us a comment below, or share it with a picture on Instagram or Facebook! Don't forget to tag us @kelly_reci_ and use the hashtag #Kellysthoughtsonthings so we can see what amazing meals you are cooking up!