Considering that it is the summer season, you can expect the heat to strike any day and any time. There is nothing wrong with a little bit of heat, but everyone has their limits. While the heat is indeed soothing when combined with summer activities, it can still be a little much at times. There are days where you just want to sit back and relax, take a break from the heat. One of the best ways for anyone to do that is to have the air blowing throughout the room. The beauty of airconditioning is simply incredible, and it's something a lot of people love. But the real question, do you have a dependable air unit?
When it comes to having airconditioning, you want to have air that's both clear and cool. Plus, you want to be comfortable and have as much control as possible. Most homes have an airconditioning system already, but for some, that's not enough. Which means you'll need an extra source of air for your home.
Not Your Average Window Unit
While looking for a source of extra air, you may find that a window unit can do the trick. Although, you don't want to invest in just any unit. What you need is the 8,000 BTU SmartCool Window Air Conditioner, part of Midea's SmartCool Series.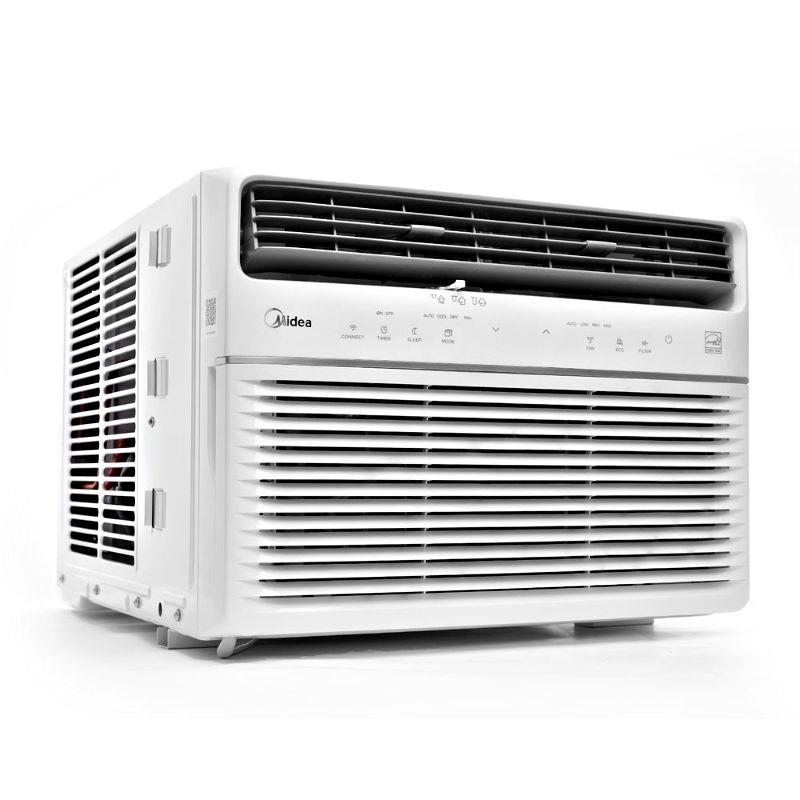 The Midea 8,000 BTU SmartCool Window-Mounted Room Air Conditioner with Wi-Fi Control is perfect for cooling a large room up to 350 square feet. With the MideaAir app or Voice Control with Amazon Alexa and Google Home, you can control the settings from anywhere, in and out of your home. It's designed to deliver three-in-one comfort by dehumidifying, cooling, ventilating. With a window unit like this, staying cool will be the last of your worries. There are features too, like the following:
4-Way Air Direction
2 Fan Speeds & 2 Cooling Modes
Easy Installation Kit
Sleep Mode
Washable Filter
And More!
Considering an incredible unit like this could be the key to your summer cooling spree. Getting overwhelmed by the heat is something you won't have to worry about. The SmartCool series is just what you need for the summer season.