Ah, it's that time of the year again.
You're trying to hunt down the perfect gift for your sweet Valentine, and you're tired of the same old ideas.
All you want is to find something just as special as your loved one.
And, given that 2020 was nothing short of unique, it only makes sense that your perfect Valentine's gift should be too.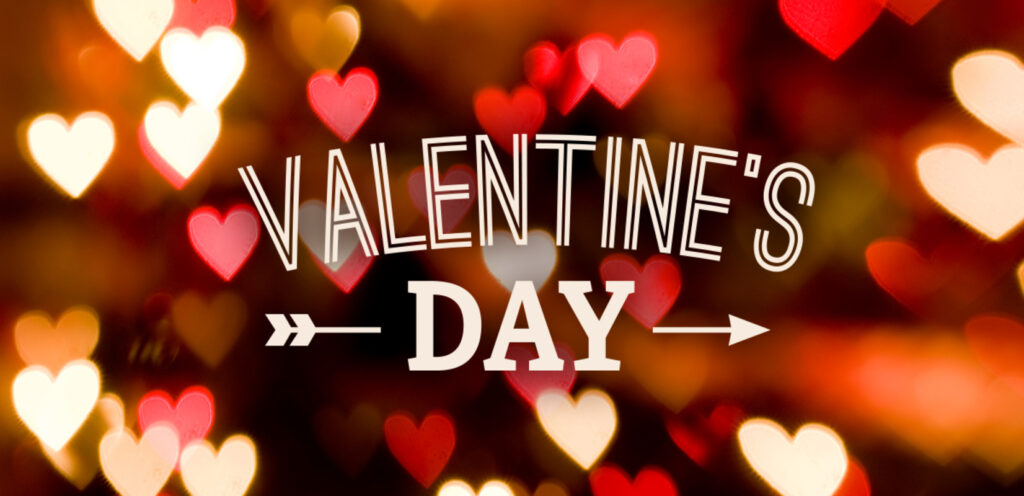 Here are five truly unique Valentine's gift ideas for her, for him, for them!
1. Valentine's Gift Idea With a Powerful Message
For Her
When it comes to fashion, it's not all glitter and fur.
You can surprise your lady with a beautiful top carrying a meaningful message.
An It Is Well With My Soul shirt is the perfect Valentine's gift for those who love to express their beliefs through the clothes they wear.
The words on the shirt belong to a classic Christian song by Horatio Spafford that aims to spread peace and hope.
Talk about a purposeful, quality gift.
For Him
If you want to surprise your partner with something special and meaningful this Valentine's Day, how about gifting them a song?
That's right, a song, written especially for them!
This idea works well for just about anyone who holds music close to their heart.
From paying a professional to create a personalized song to asking your musical friend to "whip" something up on a guitar in exchange for their favorite brownies (or coffee, that always works), your options are limitless.
2. Valentine's Gift Idea for Outdoor Lovers
For Him and Her
Just because we still can't travel far and wide like we used to, it doesn't mean you can't go out for a picnic every now and then.
If your significant other particularly enjoys the outdoors, then getting them a picnic backpack set is the perfect way to make future memories.
You no longer have to pack everything for a day trip, and it will be a great excuse to spend quality time together.
Depending on how big your family is, you can get an insulated 2-person picnic backpack, or scale up to family-size and pro-level options.
There are many different brands to meet various budgets.
3. Valentine's Gift Idea for DIY Enthusiasts
For Her
It's no secret girls love to decorate their homes with polaroids and memorabilia.
So, why not pull your sleeves up and put together some of her favorite photos, your shared memories, and adventures, and print them out.
Make a clip banner out of it!
If the whole project is too much for your DIY skills, you can buy a readymade clip banner and only take care of the photos.
This Valentine's gift idea is not only budget-friendly, but it makes for some really cute wall art.
For Him
Guys' and girls' ideas of DIY projects are wildly different.
So, unless you know what parts or supplies your special man needs for his latest DIY project, here's an alternative.
If there are two things most men love, it's bacon… and whiskey. Combine them, and you get bacon-infused whiskey.
It's super easy to make, and you can customize the bottle and label to make it extra special and unique.
Bonus points if you know his favorite whiskey. You can substitute it with bourbon, vodka, and even beer.
4. Valentine's Gift Idea for Fitness Aficionados
For Her
So, your girl is a gym-goer? If she, like many, was forced to adapt her workouts to a home environment, it's a smart idea to help her recreate the gym experience.
Of course, you can always get her resistance bands and dumbbells, but this is a list of original and unique Valentine's gift ideas, so let's skip those this time.
Not all water bottles were created equal, so do your research before making a purchase.
Some are very Instagrammable while others favor function over looks. Pick the one that your lady is most likely to use.
For Him
If last year taught us anything, it was the importance of taking care of our health and well-being.
This Valentine's Day, surprise your man with a thoughtful gift.
It could be a consultation with a nutritionist, a DNA fitness test, or something similar that will help improve their training and eating habits.
Nothing says 'I care' better than gifting someone the means to improve their life, especially if that special person is already devoted to keeping fit and healthy.
5. Valentine's Gift Idea for Home Chefs
For Her
If there's one major change as a result of the quarantine, it's that many people (re)discovered their kitchens, and some were even inspired to put on the chef's apron.
If that's true for your beloved girl, here's the perfect Valentine's gift idea for her: a chef's knife roll-up storage bag.
This is the perfect gift both for newbies and experienced chefs.
There are different sizes and materials, but if you're going for a classic design, opt for genuine leather.
For Him
When you're living with a home chef who seems to have everything they could possibly need in the kitchen, it can be tough to surprise them with something unique and useful.
Well, have you heard of stainless steel soap? Neither has your partner.
It's no news that regular soap struggles to get the smell of garlic, onions, and the likes off your hands.
However, rubbing them on stainless steel actually gets the job done.
Stainless steel soaps cost as little as $5, but you can always invest in customizing it with your partner's initials or something else they would like.
Finishing Words
When it comes to finding that perfect present, it is important to remember that not all unique gifts are expensive.
What matters more is the time and energy you put into it.
From a chic shirt with a meaningful design all the way to soap made from stainless steel, you have many options to choose from.
This Valentine's Day, get your significant other a gift to remember.