For the longest time, I was in need of something to hold my belongings while exercising. A fanny pack, a small bag – anything to make it easier to keep track of my keys, an ID, a debit/credit card and cell phone. These are the essentials I always have with me whether I'm going for a long stroll, running errands or breaking a sweat at the gym. There are many different stuff holders available, but I need something practical, stylish and very lightweight.
SPIbelt is a Year Round Must-Have
I came across SPIbelt, a fanny pack brand for kids and adults, that is very cool and functional. They come in a variety of different colors as well. The SPIbelt makes it easy to carry with you all your personal belongings including a phone, ID, cash, credit cards and more. It's a running belt, but it's great for when you just need to move around quickly without excess baggage. Perfect for traveling, errands, concerts, working out and more, the SPIbelt is bounce-free and leaves you hands-free.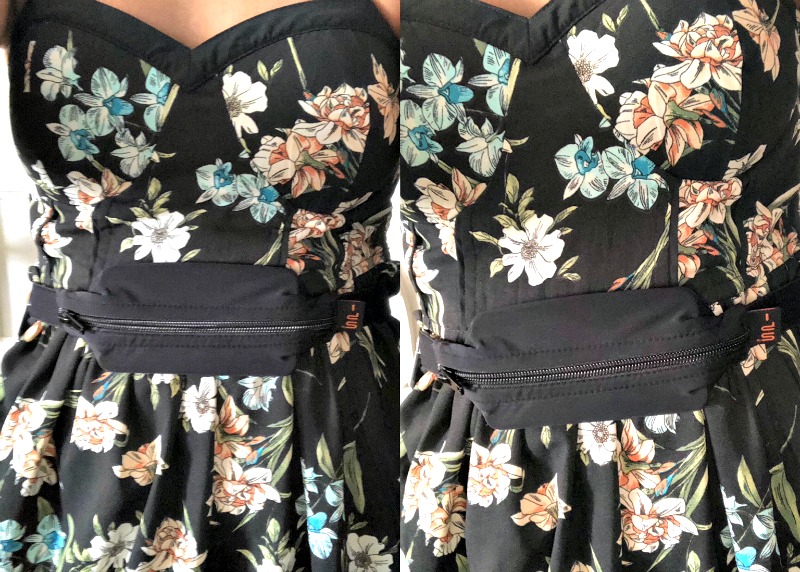 The SPIbelt is a great addition for the next school year, too. This must-have for children, parents, and teachers, allows them to stay on trend while keeping important belongings in their place during a busy school day. Whether it's during a school run, switching classrooms or moving around the playground, the SPIbelt will help everyone keep track of keys, chapstick, ID's, cell phones, etc.
The SPIbelt Kids belts are not only great to keep house keys and other personal belonging close but if your child has an allergy or diabetes or needs any type of medicine during the day, they can keep it discreetly stashed while leaving them hands-free to tackle the school day!
This accessory is a must-have all year round and will certainly make life a bit easier for the entire family. The SPIbelt also looks very fashionable. Traditionally, the fanny pack was seen an embarrassment from either wearing one or being in the presence of one wearing it. Fast forward to 2018, and fanny packs have definitely made a comeback, a trendy one at that. SPIbelts come in different styles: ORIGINAL, LUXE, GLIDE and KIDS ranging from $18.99 -$34.99.
CONNECT WITH SPIBELT: Site | Facebook | Twitter