Sometimes I wish human beings were like crocodiles, in the sense that we'd have an endless amount of teeth and not have to worry about chipping them. But we have just this one set and it's our job to make sure they last us for our entire lifetime. If you thought that this was easier said than done, you'll be glad to hear it's not! Here are three simple methods to keep your teeth in good health.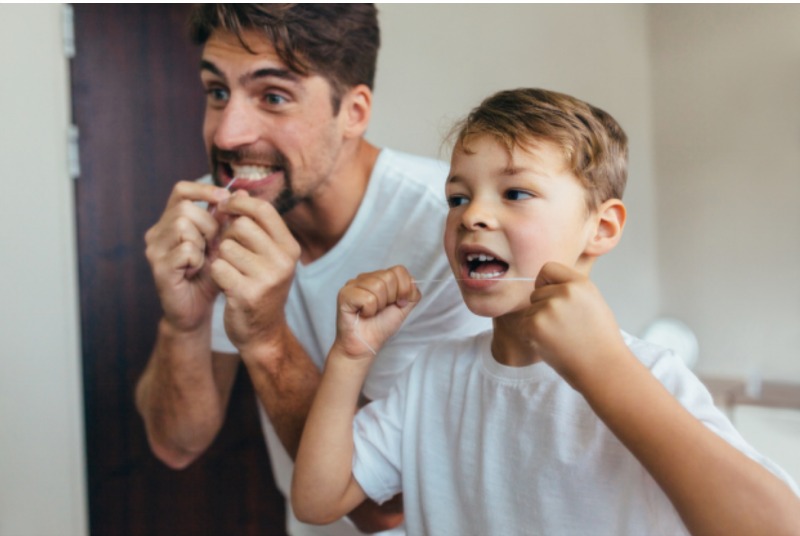 1. Prioritize your smile!
Smile, and smile lots. With the best teeth whitening kits now available online, your smile can be as radiant as you should allow yourself to feel. When you're proud of your smile, you'll find that you're almost instantly feeling that touch more joyous in every photograph. And that's the amazing thing! By taking care of your teeth, you'll allow yourself to live wholly in the present in all of those snapshot moments. Being proud of your pearly whites is the first step to not only keeping your teeth healthy, but it also proves to be a solid foundation for continual self-care.
2. Lower your sugar intake
Eating and drinking wholesome food is not just beneficial for your physical health, but your diet can also have a massive impact on your teeth. Tooth decay is essentially a chemical reaction. Sugar, when combined with the bacteria in plaque, catalyzes into an acid that then attacks your teeth, causing them to decay until your teeth develop cavities. Food and drinks with high levels of sugar can rapidly cause cavities to develop if you don't take control of your sugar intake. But we're living in an age where it's actually easier than ever to keep your teeth healthy. Why? Nutritional information on all foods and drinks lets us know exactly how much sugar we're taking in, and how we can cut back for the sake of our teeth. Sugar-free options are more available than ever, so we will always be able to eat and drink conscientiously. You don't need to go entirely sugar-free, of course, so long as you're still showing your teeth some love. But for those days where you just need to get your sugar fix, brace yourself by at least a quick preliminary floss or brush to reduce plaque and take the necessary steps to ensure you don't end up being told off by your dentist.
3. F.B.M. – Floss, Brush, Mouthwash
In that order! According to dentists, the best dental hygiene routine involves flossing first, brushing next, and then finishing off with a burst of antibacterial mouthwash. The reason for this is simply because flossing first allows all the plaque that's gotten itself stuck in hard-to-reach places to be pulled out just in time for your toothbrush to catch it all up. Flossing first basically maximizes how much cleaning you'll be able to do whilst brushing. Though some may rather brush first, it's always recommended that antibacterial mouthwash be the very last step, so that the fluoride in the mouthwash can have as much of a positive effect on your enamel as possible. It's recommended that for healthy teeth, one must floss at least once a day, brush twice, and use antibacterial mouthwash either daily or every other day, depending on your diet or if your dentist says otherwise.
Unlike crocodiles, human teeth are actually quite specific, which is rather special in the animal kingdom. We have four kinds of teeth, or five including wisdom teeth. Our different teeth and their layout in our mouths is what allows us to eat a whole assortment of foods, like true omnivorous mammals. Not to mention that human teeth are as unique as fingerprints. Nobody in the world will have teeth just like yours. Do your best to keep them nice and healthy so you can keep showing them off proudly!