SOLO: A STAR WARS STORY
Board the Millennium Falcon and journey to a galaxy far, far away in SOLO: A STAR WARS STORY, an all-new adventure with the most beloved scoundrel in the galaxy. Through a series of daring escapades deep within a dark and dangerous criminal underworld, Han Solo befriends his mighty future copilot Chewbacca and meets the notorious gambler Lando Calrissian, in a journey that will set the course of one of the Star Wars saga's most unlikely heroes.
MAY 25th!
The film stars Alden Ehrenreich, Woody Harrelson, Emilia Clarke, Donald Glover, Thandie Newton, Phoebe Waller-Bridge and Paul Bettany.
Like STAR WARS on Facebook: https://www.facebook.com/starwarsmovies/
Follow STAR WARS on Twitter: https://twitter.com/starwars
Follow STAR WARS on Instagram: https://www.instagram.com/starwars/
Star Wars is our family GO TO movies!
My kids are teens so they can't wait to have family movie date night. We usually pick a movie theater that we can order pizza and of course beer for my husband. The theater also has comfy chairs, and that is very important to be comfy.
Chewbacca is my all time favorite character and can't wait to see him again. My kids are pretty excited that Donald Glover and Thandie Newton are in this movie, both are idols to my kids.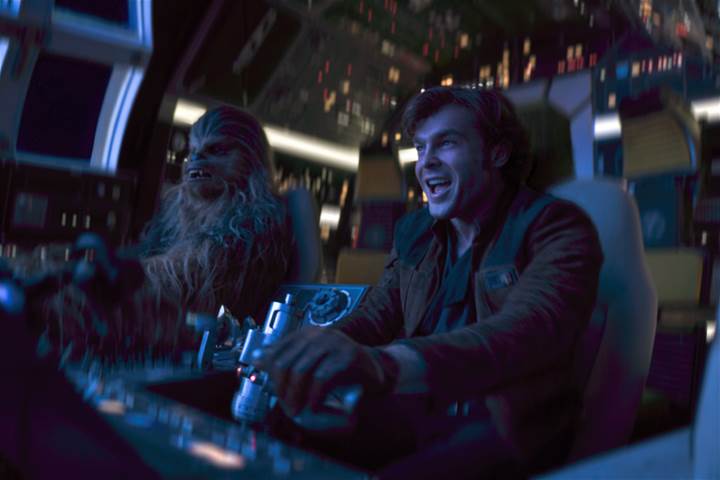 Make sure to get your tickets, and set up a Family Date Night! Dinner and movie then maybe go hang out at the near coffee shop to discuss your favorites parts after the film. Going to see fabulous movies like SOLO: A STAR WARS STORY as a family is the best plus it builds memories.
We have the trailer the for you to watch:

We would love for you to share if you are going to see this movie and with who! Date night with spouse, friends or the family- which one?