This easy to follow holiday-themed recipe idea requires just a handful of ingredients and about five minutes or so per snowman ding dong. If you're looking for a Christmas party treat for kids or something to share during your holiday gatherings, you'll truly enjoy the conversation that starts when you bring these snowman ding dongs to the scene. Grab up those white fudge ding dongs in a 10 count package, 2 cups of white chocolate chips, M&M's, Minature M&M's, Orange TicTacs, Red Pull'n'Peel, and tiny white nonpareil sprinkles to make your masterpiece of a snowman ding dongs.
This is a fun recipe to make during a snow day or to bring as a treat to the holiday parties that seem to fill up the calendar in November and December. These snowman ding dongs are an easy way to make a snowman while staying warm inside too, so consider that when you figure out what day to make this delicious treat. You can double up on the ingredients if you want to make more than 10 for entertaining guests, but if you're simply looking to make a 10 count package of snowman ding dongs then this recipe will do as its listed here.
Snowman Ding Dongs
Ingredients:
(Makes 10)
Additional Items:
Follow these instructions to make your own snowman ding-dongs:
Directions-
1. Lay out a piece of parchment paper and unwrap your ding dongs before you get started.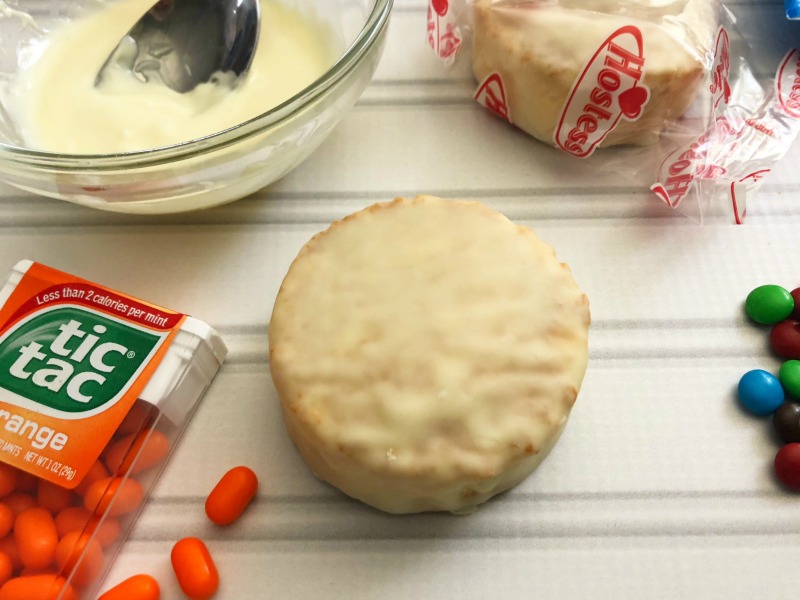 2. In a small microwave-safe bowl, heat 2 cups of your white chocolate chips on 50% power for 3 to 4 minutes, stirring every 30 seconds until melted.

3. Dunk the top of your dingdong's into your melted chocolate, shake off any excess, set onto a piece of parchment paper and pour the rest of the melted chocolate into a decorating bag.
4. Lightly top with sprinkles.

5. If the chocolate has started to harden use your decorating bag to stick an orange TicTac onto the center facing the bottom right corner.
6. Place two brown miniature M&M's (or use melted chocolate to stick) above the nose for eyes and about 5 below the nose in the shape of a smile.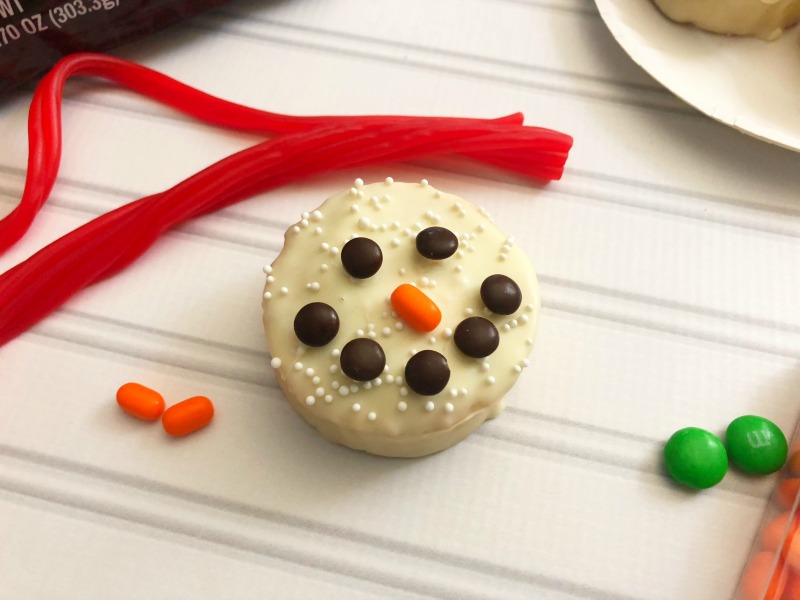 7. Pull your Pull'n'Peel apart, measure and cut a piece a little smaller than half the circumference of the circle ding ding.

8. Squeeze a little melted chocolate into the back of the Pull'n'Peel and stick around the top.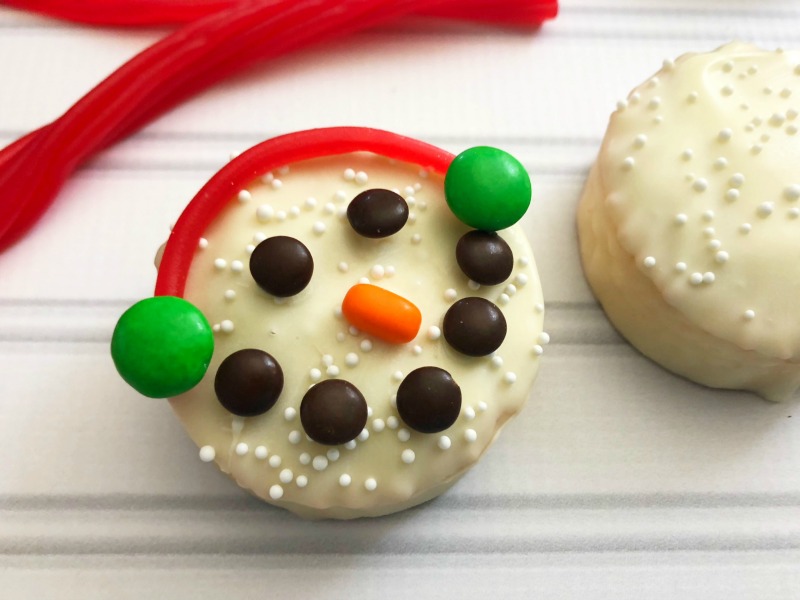 9. Use the melted chocolate to stick one regular sized M&M's onto each end of the Pull'n'Peel.
Once done you can enjoy these adorable snowman ding dongs with your family or give them as a holiday treat gift to family and friends.