Music and reading are two of the best gifts you can give to children. When you combine the two into one gift, then you are winning at providing educational gifts that your children will cherish forever. I have a few books that I love to buy as gifts for my nieces and nephews as well as my own children.
Poppy and Mozart : With 16 Musical Sounds!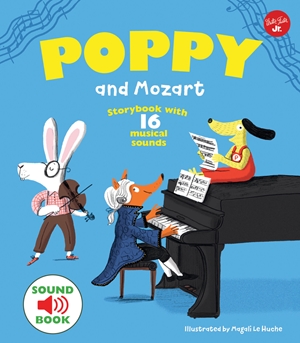 Go on a musical adventure with the adorable dog, Poppy, and learn about Mozart as he listens to favorite sounds from the great composer with his friend Frannie. The two friends take an unforgettable trip to a music festival,where they hear the sounds of the piano, violin, harp, flute, and more. From The Magic Flute to A Little Night Music, Poppy and Frannie not only listen to the sounds of Mozart, but also learn a little bit about this great composer at the same time.
With 16 buttons to push and hear, kids will love listening to the sounds of Mozart and the different instruments as they follow along with the story. With colorful illustrations and a new sound to discover on each page, both kids and parents will be entertained and engaged for hours. Poppy and Mozart offers an opportunity to teach kids about classical music and the sounds of some of Mozart's great works. Now that is truly unique!
The Bear and the Piano Sound Book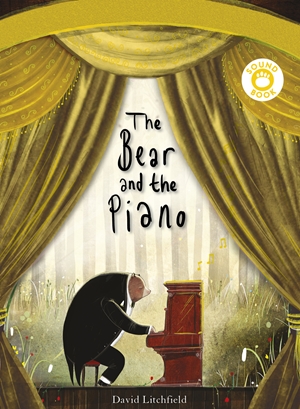 One day, a young bear stumbles upon something he has never seen before in the forest. As time passes, he teaches himself how to play the strange instrument, and eventually the beautiful sounds are heard by a father and daughter who are picnicking in the woods.
The bear goes with them on an incredible journey to New York, where his piano playing makes him a huge star. He has fame, fortune and all the music in the world, but he misses the friends and family he has left behind in the woods.
Enjoy this moving tale of exploration and belonging from a prize-winning author-illustrator, now brought to life with real piano sounds that tie in with the story.
Connect with Quarto Knows: Site | Facebook | Twitter | Instagram