Parties here. Parties there. Family gatherings here. Family gatherings there. This is the time of the year, where are probably eating more than we usually do. We try to refrain ourselves from eating too much, but the food is just so good. We are excited to try new things. Our palate are just bursting with various flavors. While enjoying all this great food, we are also thinking, how much weight we will probably gain. Instead of thinking that way, why not be proactive, and choose healthier food choices. I Heart Keenwah has the perfect line of products to help you to make wiser food decisions.
Snacking Healthy
I Heart Keenwah is a tasty line of pantry items and quinoa superfood snacks. When you hear the word quinoa, you do not necessarily think of snack and tasty, but do not let that stop you from trying their wonderful products. The product line includes Quinoa Puffs, Chocolate Puffs, Quinoa Clusters, Toasted Quinoa Hot Cereal, and Toasted Quinoa. They have a variety of flavors for each category. I Heart Keenwah sources their organic heirloom quinoa from Bolivia which gives their products a nuttier flavor. Bolivian heirloom quinoa is fluffier and larger size. Quinoa is an excellent source of protein.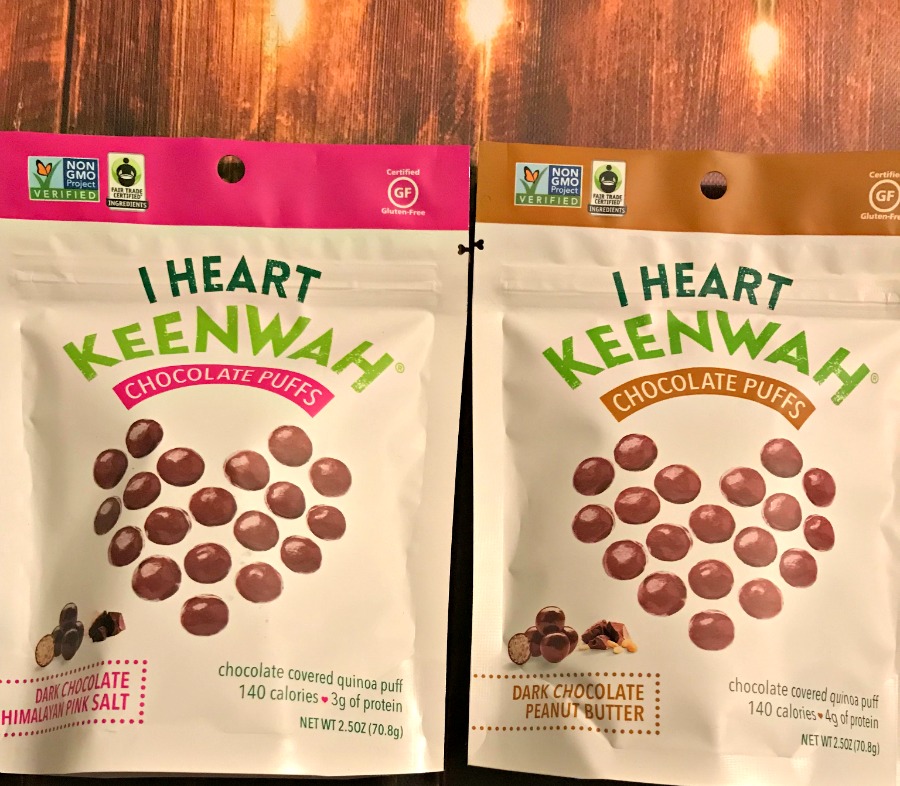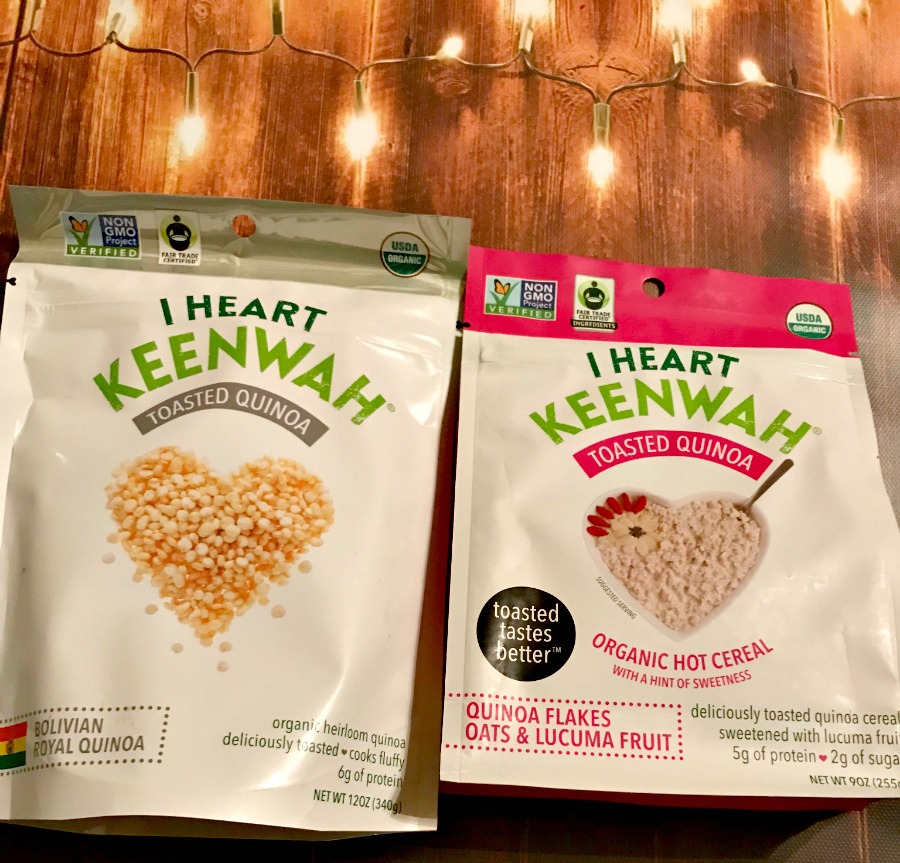 I am a big fan of quinoa. Usually, I have quinoa as a side dish or in a salad. I tried a variety of their products. My absolute favorite was the Quinoa Puffs in Aged Cheddar. The Quinoa Puffs in Sea Salt Truffle comes in second. I noticed that the Quinoa Puffs in Aged Cheddar had little spice kick towards the end. Their products taste really good, the texture is what I like in a product (not mushy and not tough, but has the right amount of crunch). I wanted to see how my family would enjoy their products, so I did a blind taste test with my husband and our children. They loved the flavors and were surprised that they were eating a super food, quinoa.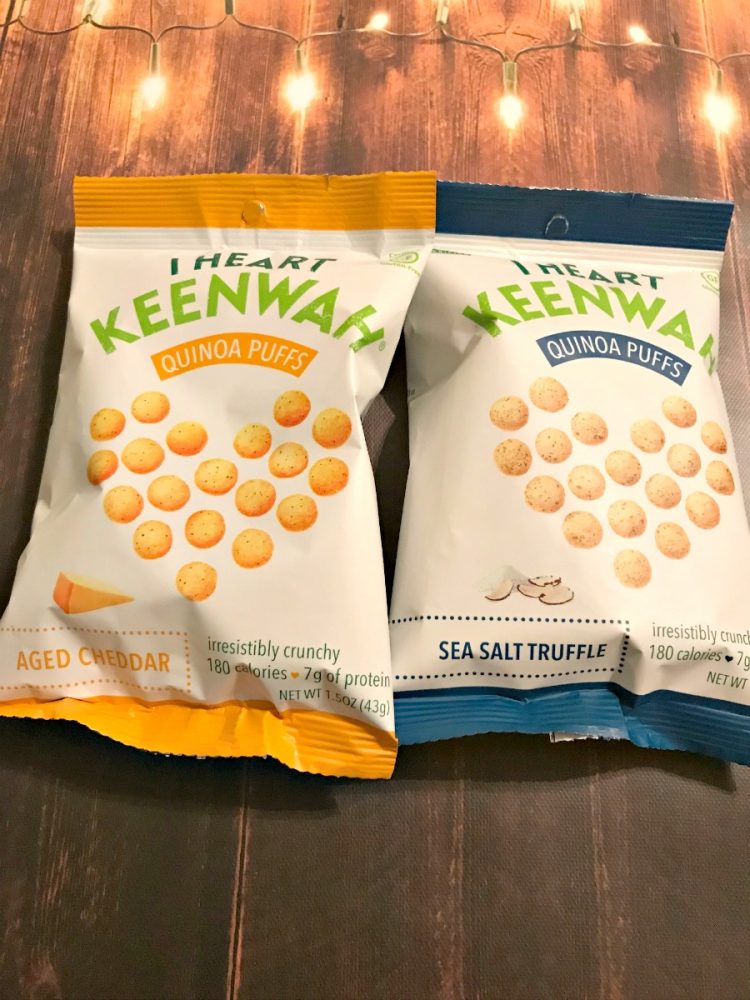 I love that I Heart Keenwah products contain protein. Not only that, their products are low in calories, gluten-free, and vegan. As you go about the holiday season, choose healthier food options. I Heart Keenwah offers many great products that you can enjoy without the guilt of going over your calories. Stuff a few stockings this year with Quinoa Puffs instead of candy this year. They make great healthy snacks for your whole family.
Use code HEARTYOU for 15% off your first order through 1/31/18.
Connect with I Heart Keenwah: Site | Facebook | Twitter | Instagram | Pinterest