We all have at least one person on our list that loves to cook out. So today we're going to talk about gifts just for the grill master.
Gifts for the Grill Master
My hubby is the grill king! His favorite thing to make on the grill is venison, and "papa chicken," which is my papa's secret recipe and his spin on northern fireman's chicken. Every Christmas there's at least one thing under the tree dedicated to my husband's love of grilling. Here's what he's getting, and things I know your grill master will love too.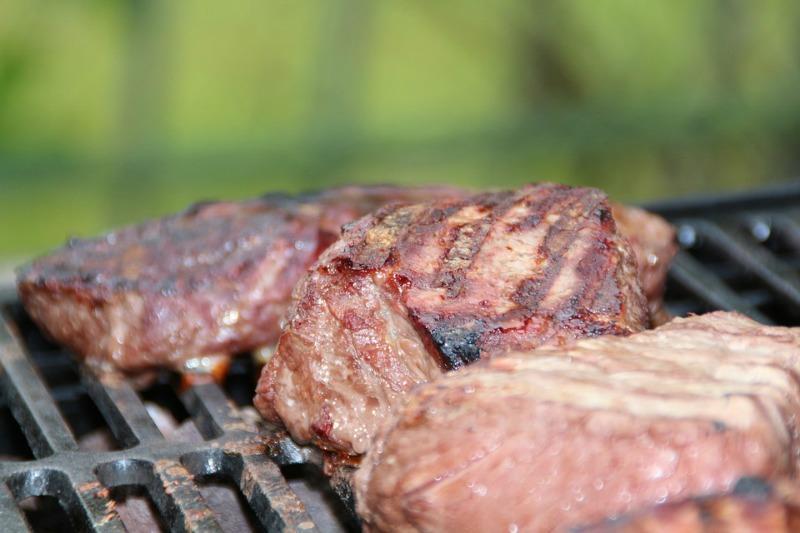 Kingsford Keeps it Clean
We have to clean our grills. They get greasy and food and char builds up on the grates. I got my husband Kingsford's Grill Mate Grill Cleaner. What I loved right off the bat was that there are no metal bristles. (Metal bristles are a no-no because they often get left behind on our grates. People can then ingest these, and have ended up in emergency rooms because of it.)
So this grill cleaner has no bristles, but instead ribbed pads to get in between the grates of your grill. Oh, and they're replaceable, and it comes with three pads. But make sure you grab some extra replacement pads too! This bad boy can be used on both cast iron or porcelain coated grates. He can use it on ceramic grills, charcoal ones, smokers, pellet grills, and more.
This cleaner has a scraper for the tough messes. It even has a built-in bottle opener on the other end too, making it the perfect go to tool for the grill master on your list. At under 20 bucks, if you have multiple grillers on your list, you can grab one for everybody!
Make it Saucy!
For real! Kingsford has some amazing BBQ sauce. It's perfect for beef, pork, chicken and more,. The original Smoked Hickory flavor is awesome, but my favorite is their Sugar Applewood Smoked sauce. It's one of my hubby's go to sauces for cooking out.
To learn more, and see other Kingsford products, head to their website. You can also follow them via Facebook, Twitter, and Instagram.