Small Candles With a Big Scent – Scentbird Slow-Burning Candles
There are so many candles to choose from out there. They all smell good, but the question is, do they last? Scentbird Candles are small in size, but their scent is big. What I mean is you light this small, little, slow-burning candle (5.6oz) and it transforms the room! I don't like candles that take over so powerfully that it hurts your nose. These do not do that. It is just enough so that you can sit and enjoy the scent. I received The Scentbird Scented Candle Collection (six candles – each 5.6 oz.). When you think of candles, you imagine vanilla, berry, cherry, etc. Not with Scentbird Candles. They have such unique scents, I actually had no idea I would like them. I learned something new about myself!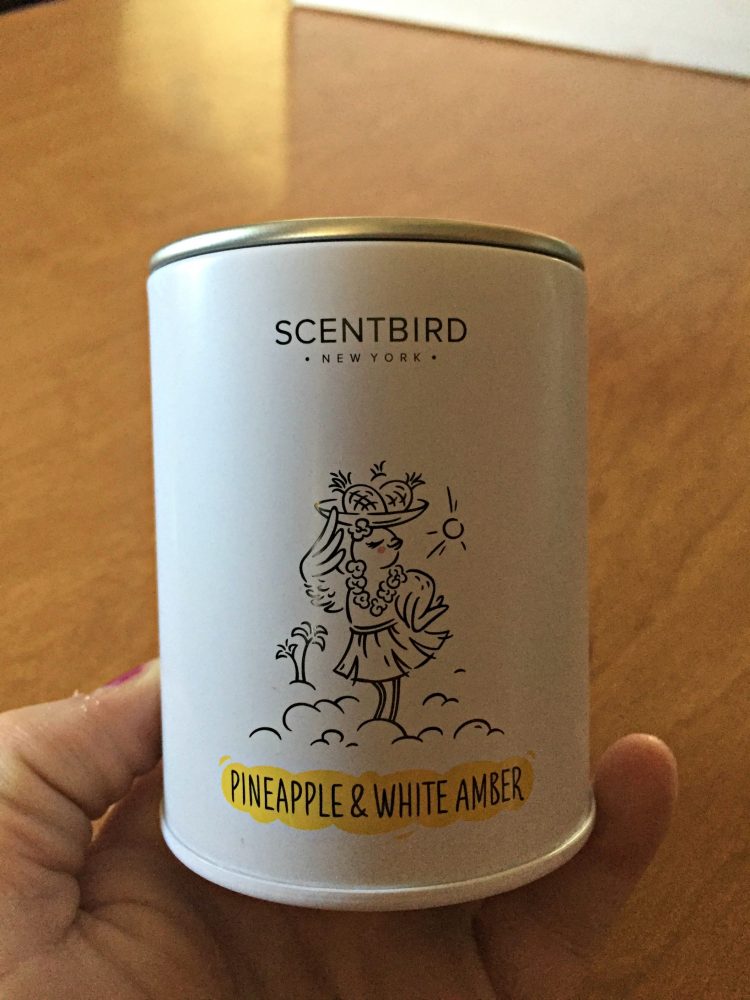 The slow-burning scented candles I received were:
Rose & Prosecco
Vanilla Bean & Heliotrope
Siberian Fir & Cedarwood
Earl Grey & Blackberry
Pineapple & White Amber (my FAVORITE!)
Cucumber & Lotus
They Last Such A Long Time!
I have had so many different candles. You know the ones. The name brand huge ones, the three wick ones, and who knows how many others there are. These are such a perfect size, but I wanted to see if they were going to burn out quickly. I lit one of them and waited for a couple of hours. To my amazement, it had only gone down a very small amount. I like that they are made out of soy and crafted right here in the United States. Another thing I absolutely love is they are infused with natural essential oils. They also have a 100% natural cotton wick and are paraben, and cruelty-free. Each candle also comes with a cute little lid for closing. I just love these things!
Scentbird Candles…Take Me Away!
If you are looking for some quality candles that don't break the bank, last long and smell amazing, you will definitely want Scentbird Candles. Their candles will take you somewhere else. If you have had a bad day at work or with the kids, go take a bath and light one of their candles. You will feel completely transformed! Like I said above, my favorite scent is the Pineapple & Amber. I am one of those people that enjoy meditating. I will definitely light my candle, sit in my quiet room and meditate to another place.
The wonderful collection that I received would make a great gift for someone that you love. It would even be great for teachers. Who doesn't want to escape sometimes? I know I do. This is a healthy way of doing just that. If you would like to get your own Scentbird Candles, you can click on the link I have provided. Go on your own journey!
Scentbird also offers many other products on their website. Please go and check them out.
Connect with Scentbird/ Facebook/ Twitter/ Instagram/ Pinterest/