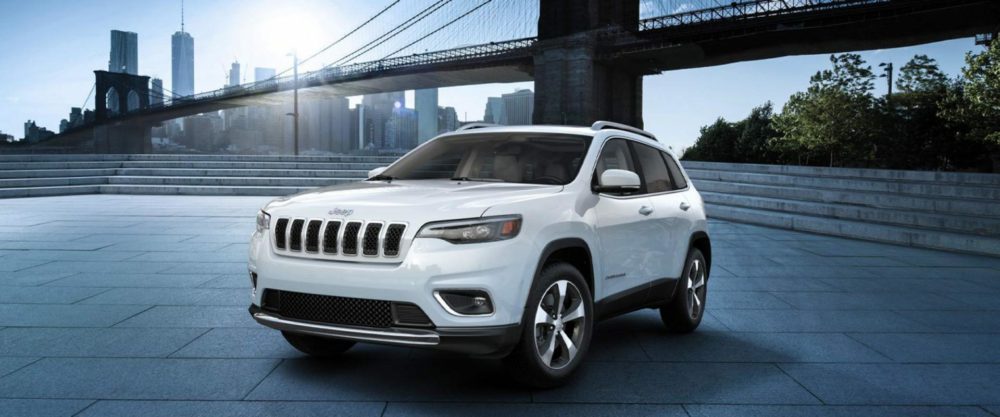 Since 1974, the Jeep Cherokee has been around presenting multiple forms. While most know this model to be an SUV, we are living in a new age of design. Things have taken an interesting turn with the 2020 Jeep Cherokee now being a compact crossover SUV! Last year, the Cherokee took on a number of performance and cosmetic upgrades. While this model is largely the same as last year, you stil have much to look forward to. You even have the chance to have the optional Advanced Safety Group package with the latest models. Below you'll find a number of reasons why you should buy the 2020 Jeep Cherokee.
Incredible Steering & Handling
Being able to steer and handle the vehicle you are behind the wheel of will always be a vital factor. The steering of this Cherokee model offers a night weight giving smooth feedback from the road. When driving, you may feel that sporty like feeling when taking tight curves in this well designed compact SUV. This model can be fun to drive and has very little sway and body roll which can be a real treat for anyone who is driving it.
Perfect Amount Of Cargo Space
One of the main reasons you look to invest in any vehicle deals with the amount of cargo space offered. The 2020 Jeep Cherokee may not have as much space is bigger vehicles, but that's okay. This model actually has more space available than an average model of a sedan. In retrospect, it is a balanced compromise that a lot of drivers like. You will have about 25.8 feet of cargo volume on average if the vehicle is in its natural state. If you take the rear seat expansion factor, you can get up to about 54.7 cubic-feet of space as a whole.
Suitable Towing Capacity
When it comes to smaller crossover SUV models you don't expect them to have much with towing capacity. Although, with the 2020 Jeep Cherokee you get an incredible towing capacity, one of the highest of this vehicle's class. With a properly equipped Cherokee, you'll be able to tow anything from 3,200 pounds up to 7,200 pounds! It depends on your choice of trim level and engine preference in order to know the exact number of pounds you can tow.
While these are just a few main factors, there are more that makes the 2020 Jeep Cherokee a top choice. If you head on over to Len Stoler Dodge Chrysler Jeep they can tell you everything you need to know about this model. You won't be disappointed if you decide to make this your a new vehicle option.