My New Year's resolution is still going strong. As I've discussed before, drinking more water and eating healthier played a role, as well as fitness. Since January, I've been cleaning up my diet and working out, hoping to achieve my goals for the summer. When one is working on diet and fitness goals, I have heard that there is a better chance of achieving desired results if done so in a community setting.
Which explains why programs such as CrossFit and Weight Watchers have been so successful and seem to have stood the test of time. People enjoy the extra support and camaraderie that comes from joining these groups. It gives one the chance of discussing their issues, successes and setbacks, with people who understand the experiences because they are going through them too.
Join Kilomodo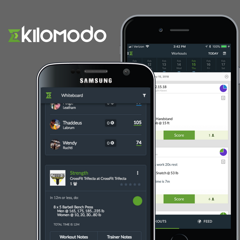 Kilomodo is a newly introduced fitness tracking application that I've found truly interesting. It's a free app with no in app purchases, though it has a premium subscription look and feel. There is also a web version available with additional features (see below in features section). As I go down my fitness path, it's been great to use an app that is focused on data analysis and connecting athletes around the world. It is helpful for all types of fitness and it is extremely user-friendly. I can create my own workouts and there is a remote coaching and trainer program implemented. The app has helped me achieve my fitness goals by creating performance metrics through a simple dashboard visualization.
If you're into community fitness, you'll enjoy Kilomodo's approach. As a member of the app, you can tell your own fitness story by comparing scores, giving respect and sharing comments, all while keeping a detailed record of your progress which can be shared with friends! Any dedicated fitness enthusiast or beginner athlete can benefit from using this.
How Kilomodo Works
When a community member publishes the workout of the day to a box, any athlete that follows that box will receive a notification that a workout is available for scoring. The workout will appear in the "workouts" tab within the Kilomodo app for the day it was scheduled. Scored workouts are comparable with box members or anyone in the world who has also scored a workout that matches. Kilomodo is perfect for boxes that repeat workouts as benchmarks even if they are not well known named workouts. It's also great for following your friends' fitness progress from anywhere around the world (From Kilomodo App)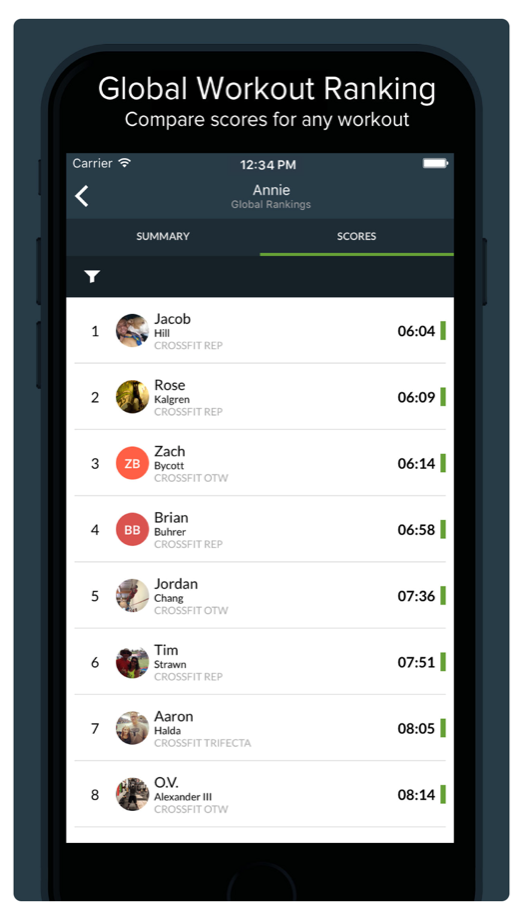 Kilomodo Features
• Automatic PR tracking for movements and workouts
• Global ranking for workouts
• Monostructural, gymnastics and weightlifting training distribution
• Automatic percentages calculated by most recent PRs
• Manual calculator for percentages/Epley Formula
• Share comments
• Giving respect
• Workout history
• Personal workouts
• Private workouts
• Private notes
• Scaled and modified scoring
• Workout builder – link to workout composer
*Movement history with reps and weight
*Manual movement PR entry
*Workout library
*Workout search
*These features are still only available on the Kilomodo web version and are coming to mobile soon.
CONNECT WITH KILOMODO: Site | Facebook | Instagram | Twitter