SCÄNDIC Skincare is my Fountain of Youth!
I have tried an abundance of skincare lines and found some I really liked. Others, not so much. I've even written about the ones I liked, but I believe I have found my last skincare line. SCÄNDIC Skincare is like using a fountain of youth serum. At least for me, it is. The instructions said it would be potent, and boy was it! Only after one use, the lines on my forehead and under my eyes have vanished. I'm a believer!
The wonderful products that I received were the SCÄNDIC Ren/Pure Pre-Serum and the Ung/Young Line Smoother Serum. I will leave links in case you would like to get your own. I researched how this skincare line makes this amazing product, and I found out there is a reason why they work so good. First and foremost, it is a Swedish (Scandinavian) company, so as you could imagine, the ingredients come from there. They use the finest healing herbs, botanicals, and flowers from Sweden's medical pharmacopeia (this is from their website).
It doesn't surprise me that the person who started the company was a Registered Nurse and medical engineer. She wanted to treat the skin just as we treat the body when it is imbalanced and sick. Whatever they are doing, it works! I am so in love with this line, I seriously will not be using anything else.
Another wonderful thing about this company is that their products are vegan and absolutely no animal testing is done. Thank you! They are also free of gluten, parabens, phthalates, sulfates, and SLS's (sodium lauryl sulfate). So when you get right down to it, the only things in this skincare line are good for your skin.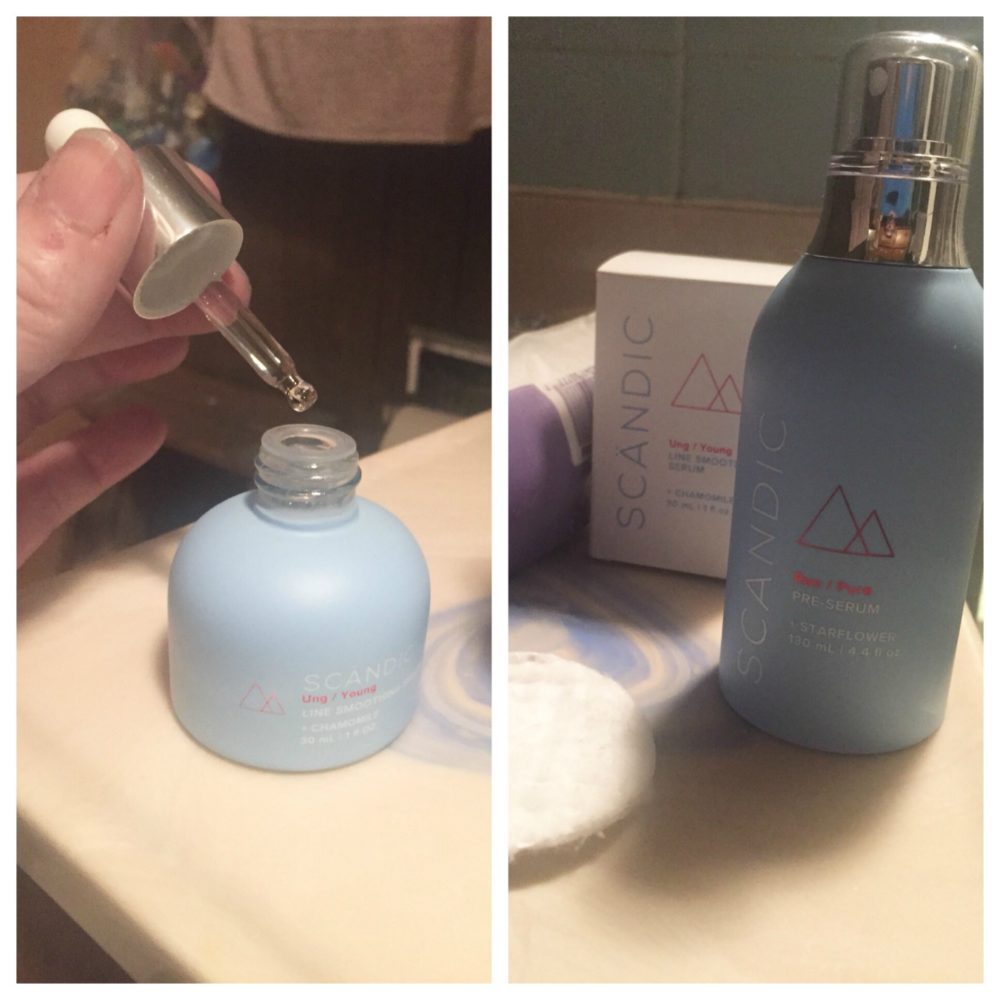 Remember how I said their products are potent? Well, just be a little careful if you decide to mix their products with another skincare line. They may not play nice with each other. I'm sure that is not something you want to deal with! I know I wouldn't. Another thing I just want to address is the Line Smoother Serum is like an oil with a dropper. Use it sparingly, especially when first using it. You just want to make sure your skin is going to react positively. I don't want to scare you in any way! This stuff is amazing, I just want you to take it slow. Just like if you were to use a new hair color line, you need to test it out first.
I hope you enjoy this beautiful skincare line the way I have. Treat yourself, because you certainly deserve it!
Connect with SCÄNDIC Skincare/ Facebook/ Twitter/ Instagram/