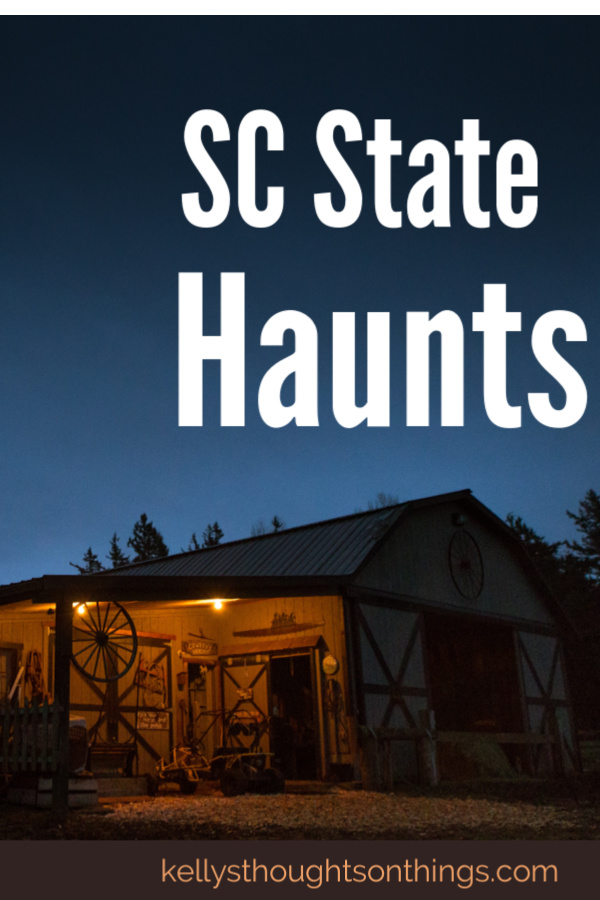 There are many state haunts in the South Carolina area. With Halloween approaching, I wanted to share some of the best SC state haunts for you to check out. It's so much fun to get out with the family or adult friends and enjoy some spooky times during the Halloween season. Today I'm featuring the top SC state haunts that I believe you'll fully enjoy.
The Haunted Jail Tour
This place has been featured on Ghosthunters and makes for a spectacularly spooky event to attend. The Haunted Jail Tour takes you behind the scenes of the Old City Jail where some of the most infamous criminals in Charleston were housed. This haunted jail tour takes you into the jail cells and down the hallways where some of the most infamous criminals lived and died between the years of 1802 and 1939. Most of the original building still remains which makes this haunted tour even spookier.
Elmwood Cemetery
Most cemeteries are spooky, to begin with, but this one has a rich history of being spooky. Founded in 1845, Elmwood Cemetery was known as the most fashionable place to be buried. Among the 25,000 people buried here, you'll find Confederate soldiers and a young bride who mysteriously died the night before her wedding. This location is known to be haunted, and they offer tours through Historic Columbia for anyone looking to enjoy a haunting experience.
South Carolina State Museum
While during the daytime hours you may see this location as a museum full of history and art, but what you may not realize is after dark this museum that was once the first cotton mill in the country has been known to have some creepy events occur. Built in 1894, it has been said that you can hear Bubba, a former textile mill worker who died in an industrial accident, walking around on the fourth floor. At times people have seen Bubba looking like a real person, only to disappear through the walls.
South Carolina Lunatic Asylum
Built-in 1822 this building was one of the first mental health hospitals in the country. The grounds of the hospital were also used during the Civil War as a prison camp. While this building hasn't been inhabited for many years, it's still a pretty spooky story and it's a good haunt to go walk around the grounds and see what you can see in the windows of this old building. No one can go inside of the building today, but passer byers have been known to see strange shadows moving around inside the building.
There you have it, a few SC state haunts to enjoy during the Halloween season. There are many locations in South Caroline that are known to be haunted. I hope that you'll take the time to go enjoy these locations this Halloween season, and if you've ever been to any of these locations please share your thoughts below.