Are you about to embark on a road trip? Will you be taking your furry best friend? If so, check out my road trip must haves for man's best friend. Your canine counterpart will love you for it.
Road Trip Must Haves for Man's Best Friend
We take our fur girls wherever we can. That means if we're headed on vacation, or camping, our girls are in tow. We've been traveling with them for some time now, and I've compiled a list of the things you'll need to keep your bestie safe and happy.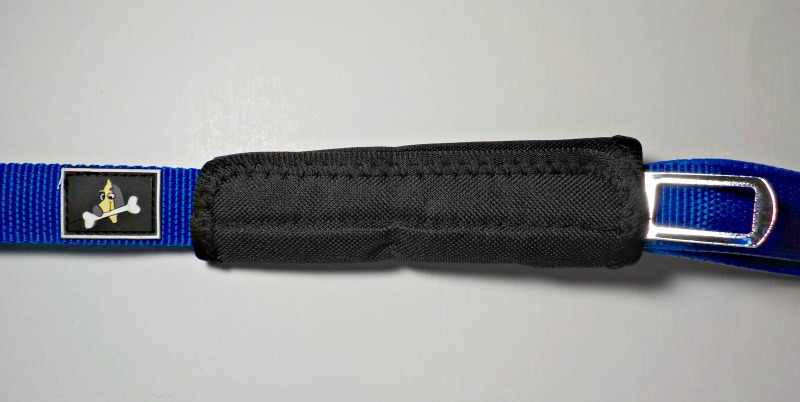 Safety First!
This is a big one. Just like we buckle our kids safely into our cars, we should be buckling our dogs in too. I happen to love Pawfecto's Adjustable Dog Seat Belt/Leash combo. This takes the hassle out of having to pack a leash and a seat belt. Safely strap your pooch into the car, and when it's time to stretch (and pee) at a rest stop, or you're at your destination, unclip it and adjust it so it's now a leash! There's even a pad to cover the seat belt buckle when not in use. And when fully expanded it's a full size, 44″ leash.
Water!
Always pack water. You never know if you'll have access to fresh, clean water on the road. So grab a big bottle of spring water to be sure your pet has a drink. Another must have is a collapsible water dish. These bowls are so handy, and don't take up much room at all. As a matter of fact, we keep one right in our glove box. You can find them right on Amazon as well.
Poop Bags!
Don't leave home without poop bags! Whether it's mandatory or not, a responsible pet owner ALWAYS picks up their pups poos! If you have a pet that likes car rides, chances are you have poo bags in the car already. I suggest a dispenser that you can hook right to their leash so that you always have them with you.
Shoes
Yes, shoes. Pups should have shoes to protect from snow, and hot pavements. Our German Shepherd loves to swim, but the rocks tear up her paws. So she even has shoes for swimming. Also, if the water is going to be very deep, a life jacket designed for dogs is necessary.
Comfort Items
Just like human children, our fur babies can get nervous when they're away from home. Always pack at least one comfort item for them. Whether it be their favorite blanket, or toy. I like to grab my girls a nice bone or antler so they have something to chew on.
Tags and Shot Records
In the event of an emergency, make sure your dog has their current tags on their collar or harness. Make a copy of their shot record and take that too. I like to keep copies in our glove box as well.