During the holidays we love to bake and make goodies to give away to our family and friends. Last year we did cookies, and this year we made Peanut Butter Cheerios™ Chex™ Muddy Buddies™ Party Mix. We love this stuff when we get it as a gift, so we decided to give it a shot at making it ourselves. My daughter and I have so much fun when we bake together. So I enjoy this bonding time plus the memories!
If you want to create the perfect snack for your holiday get-togethers or make homemade gifts for your family and friends, then please check out the recipe below! We added holiday candy to add some pop!
For our readers, we also have a COUPON to help you create this recipe for less.
For a printable coupon for one (1) FREE Chocolate and Peanut Butter Cheerios with the purchase of any three (3) Chex cereals>>> www.getthesavings.com/chex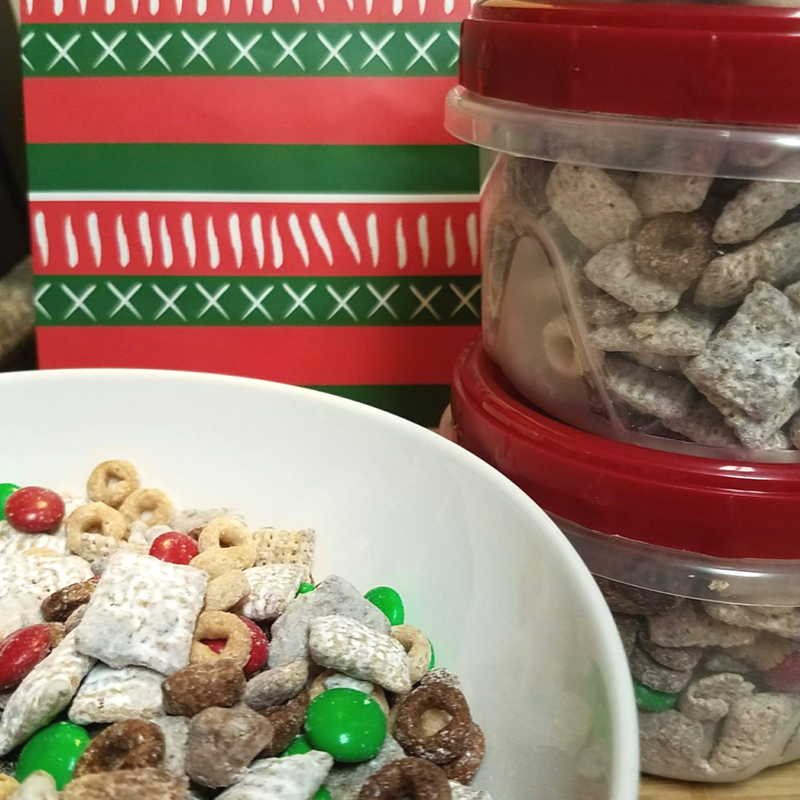 Peanut Butter Cheerios Chex Muddy Buddies Party Mix
9 cups Rice Chex or Corn Chex Cereal

1 cup

Nestlé

® semisweet chocolate chips*

½ cup

Skippy

® Creamy peanut butter*

¼ cup butter

1 teaspoon

McCormick®

Pure Vanilla*

1 ½ cups powdered sugar

3 cups Chocolate and Peanut Butter Cheerios cereal

32 miniature peanut butter cups, unwrapped, cut in half

1 cup Planters® salted cocktail peanuts*·

Ziploc® 2-4 count containers*
Steps
In a large bowl, measure Chex cereal; set aside.

In a 1-quart microwavable bowl, microwave chocolate chips, peanut butter, and butter uncovered on High 1 minute to 1 minute 30 seconds, stirring every 30 seconds, until smooth. Stir in vanilla until well mixed. Pour chocolate mixture over Chex cereal in large bowl; stir until well coated. Pour into 2-gallon resealable food-storage plastic bag; add powdered sugar. Seal bag; shake until well coated.

Add remaining ingredients. Seal bag; shake until well mixed. Store in airtight container in the refrigerator.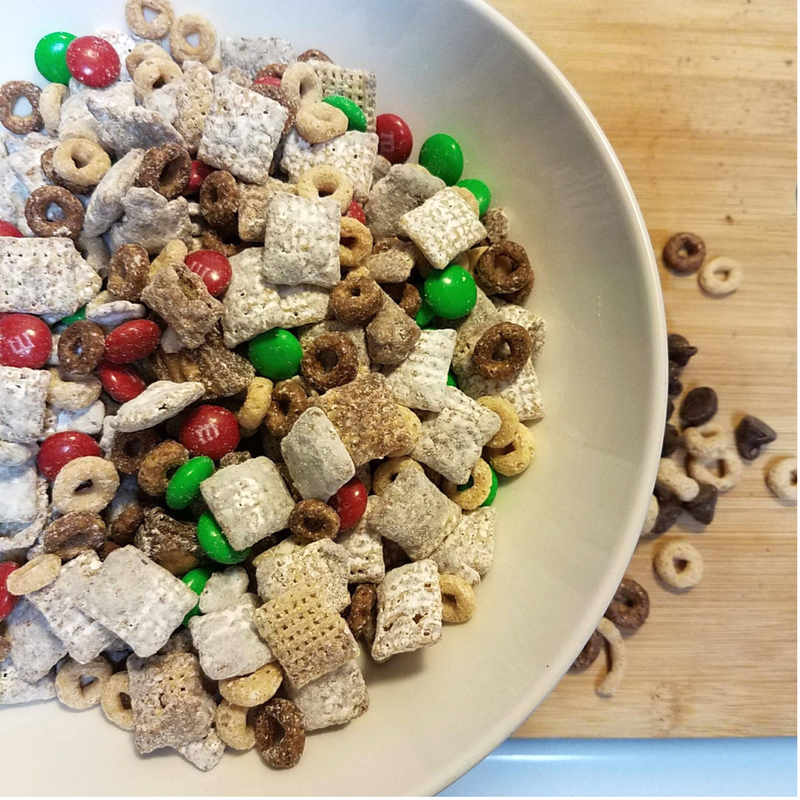 Watch Video On How To Make This Yummy TREAT:
Please Pin: