The summer season is full of fun times, memory creating moments, and a lot of heat. I mean, what would summer be like if the sun wasn't involved? This is the time of year where everyone tries to have as much fun as possible. Planning out different events and hanging out with friends and family. You could say that it's a season that's perfect for everyone. Although, even while having so much fun the sun can become a bit overwhelming sometimes. The sun is usually shining bright throughout the summer which means a lot of sun rays. Which means you have to have some form of protection for you to use. Sun Protection Hats are a must when you are out and about in the sun. They are stylish and at the same time will protect you from the harmful rays.
People usually turn to the help of sunblock when they want sun protection. While that is the common method to go with sometimes it's just not enough. This puts most people out on a search to find something extra. Just about anything can be used when you need some sun protection. You just have to know exactly what to look for while you are searching.
Perfect Option For Stylish Sun Protection
What is something else you tend to think about when looking for extra protection from the sun? There are sunglasses to protect your eyes that most people have. But what about considering a stylish visor as another option, like the Tarragona. You can never go wrong with a visor during summer break.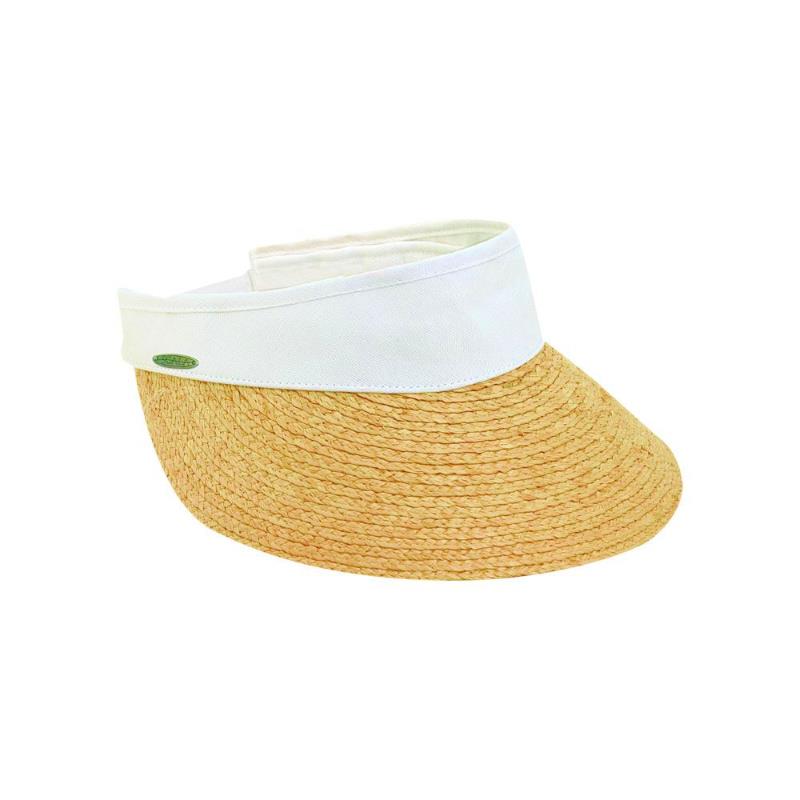 The Tarragona may be simple, but it's a stylish option that can get the job done. This braided raffia straw visor is your ideal choice for a quick beach jaunt. In fact, it's perfect for when you don't want to carry too much or overdo the look. This visor is even designed with a velcro backstrap just in case you have to make any adjustments. No matter what kind of fashion sense you have in mind, this can fit for you. Plus, there are different color options to choose from too.
You won't find a better visor option like this one, so why not go ahead and grab one. There's still plenty of time to show it off throughout the rest of summer vacation.