The first month of the year is about to come to an end, but we still have so much to look forward to. We all have something we are eager to try, ready to enjoy or just can't wait to see what's new. Last year we had so much happened, but we've started a new year now, and there's much more in store.
Now if you think about before we've gone over the incredible company better known as Precious Moments. That's right, for as long as I can remember they've provided us with outstanding figurine selections. Each of their figurines looks absolutely incredible, not to mention you could start quite the collection too. While you take a moment to look at all of the figurines they have to offer, how about considering being a part of something special.
Welcome To The Collector's Club
I'm sure you've been a part of a club before, well, now's the chance to become part of another. That's right, now would be a great time to become a Precious Moments Collectors' Club member! Being a part of this club is not only special, but it comes with some incredible benefits too! Precious Moments Collectors' Club offers exceptional perks for its members, including:
Free Membership Figurine
Free shipping on all eligible purchases at PreciousMoments.com
Exclusive ability to purchase Members Only Figurines
Earn valuable TRIPLE Reward Points on purchases from PreciousMoments.com
Free one-year subscription to MOMENTS Magazine
Free personalization on eligible Precious Moments figurines, dolls and other
Being a member of this exclusive club is one thing, but that's just the beginning! You could add an exclusive figurine; the "Blessed Are The Peacemakers" to your collection. This members-only selection is going to be a keeper for the books.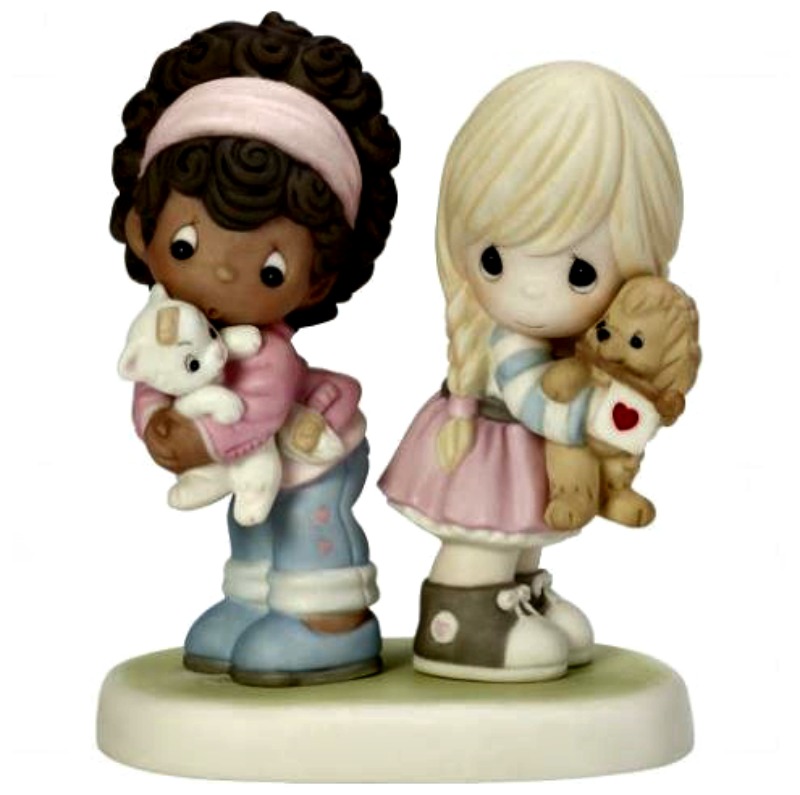 This figurine depicts two sweet friends that demonstrate the importance of being a peacemaker in the most adorable and heartwarming way possible. The message of never giving up on their hope for love, peace, and harmony between their cute furry friends! The Club theme for 2019 is "Sharing Love, Peace, And Harmony With The World," a message that inspires us to remember that simple gifts from faithful hearts really do make the world a better place.
All you have to do is become a part of this incredible club, and you too could get your hands on this beautiful selection. Trust me; it's going to be worth the wait folks.