Gluten-free yet higher in protein than wheat. And a great source of iron, calcium and amino acids. This is a pleasantly sweet nutty flavor that can be toasted to add a little crunch to salads or muffins. Or you can boil it with milk or water for a sweet porridge for a great start to your work morning. While raw teff can be ground into a flour and baked into injera bread, a traditional Ethiopian dish. While the small size makes it so easy to digest. And teff porridge will make a great breakfast dish, side dish or a healthy dessert. Simply add water and boil.
Kañiwa – Baby Quinoa
Now, this little grain has many different names, such as kañiwa, Quechua, cañahua, and baby quinoa. While cooking up with a crunchy texture and will make a nutrient-rich and delicious breakfast or dinner. And it is so easy to make. Boil 2 cups of water, add the entire package. Then you reduce the heat to low cover and simmer for 15-20 minutes. Or until the water is totally absorbed. Take off the heat and let stand for 5 minutes. Then ENJOY! You can add spices, vegetables or a protein of your choice.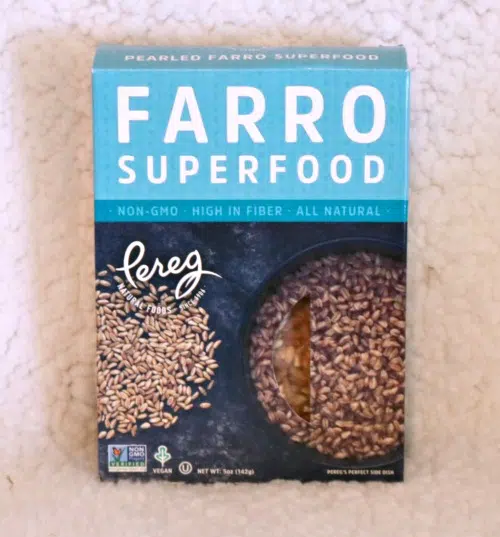 This is a great substitution for rice or pasta. Easy to cook and oh so healthy for you. Because you can cook it up for the perfect side dish or add to your soups and salads. Farro is a delicious source of fiber, protein, and iron.
Cooking instructions: 1 cup of farro mix with 3 cups water or broth. Bring to a boil, stir & cook for 15-20 minutes. Drain any excess liquid, add a pinch of salt and then enjoy!
Follow Pereg Natural Foods for brand news and updates on their social media sites:
Website
Facebook
Pinterest
Instagram