It is almost time for the holiday parties. As we get ready for the parties, we want to make sure that we smell good. To do that, we wear our best colognes and perfumes. There are so many options when it comes to choosing the a certain cologne or perfume that matches our style and mood. Cologne and perfumes are not always cheap. If you want to wear the best scents without breaking the bank, Park Fragrance has great fragrance selections.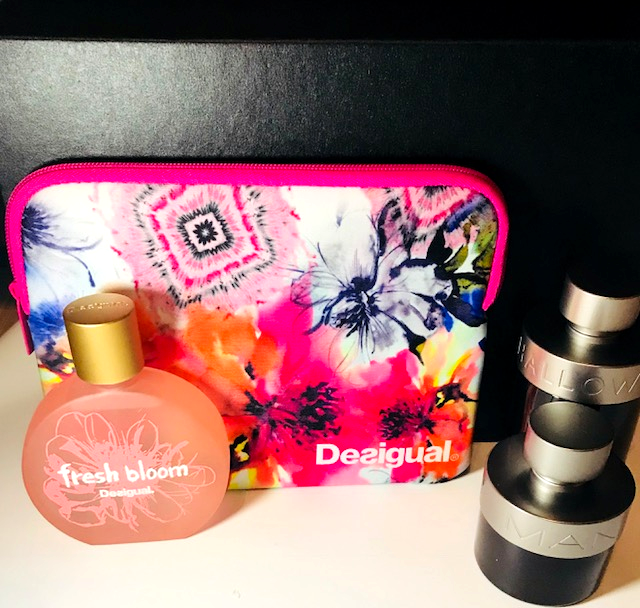 Park Fragrance
Park Fragrance offers a wonderful selection of perfumes and colognes gift sets that are budget friendly. No matter what you are looking for, you will likely find a scent that you will like from their vast collection. I received the Halloween Man gift set and Desigual perfume Set. Halloween Man is not overpowering and lasted throughout for a fairly long time (around four to six hours). The smell is a little sweet, but still masculine and sexy. Top Notes are Apple Martini accord, Violet leaves, Basil, Mandarin. Heart Notes are Ginger, Lavender, Orange blossom. The Base notes are leather, musk, woods, cinnamon, grey amber, and vanilla. My husband is a fan of the scent which is surprising because he has a sensitive nose and suffers from allergies. He did not have any irritation from the scent and was able to wear it without any problems.
I also received the Desigual Fresh Bloom fragrance set. It is fun and flirty. Desigual is definitely for someone that is a fan of floral scents. The scent lasted about six hours. Top Notes include raspberry and mangosteen, the heart notes are jasmine and rose, and the base notes are sandalwood and cedarwood.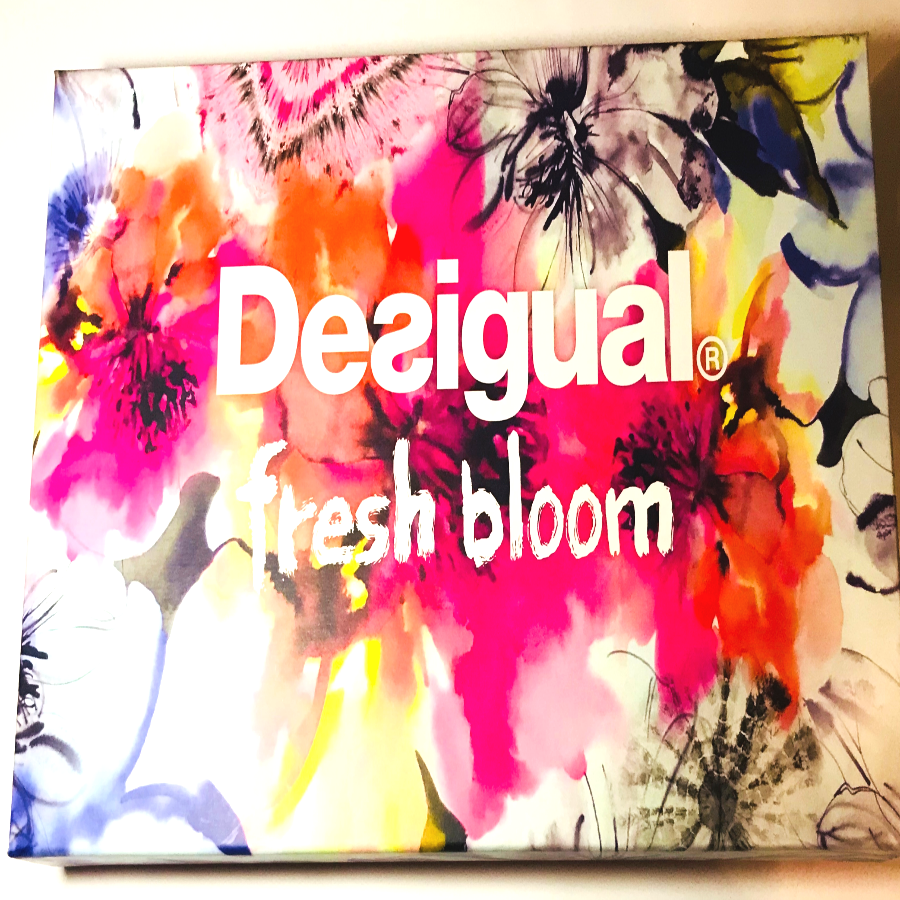 I like both the Halloween Man and Desigual Fresh Bloom. They will make great gifts for that special man or woman in your life. For the amount of product that you receive, this is a great deal. Consider checking out Park Fragrance this holiday season for your fragrance needs this holiday season.
You can find the Halloween Halloween Man 4 Piece set at: https://www.c21stores.com/products/halloweenman4pc
The Desigual Fresh Bloom Set is $72 for 100 mL fragrance and cosmetics case. It can be found at Fragrance Outlet stores nationwide.