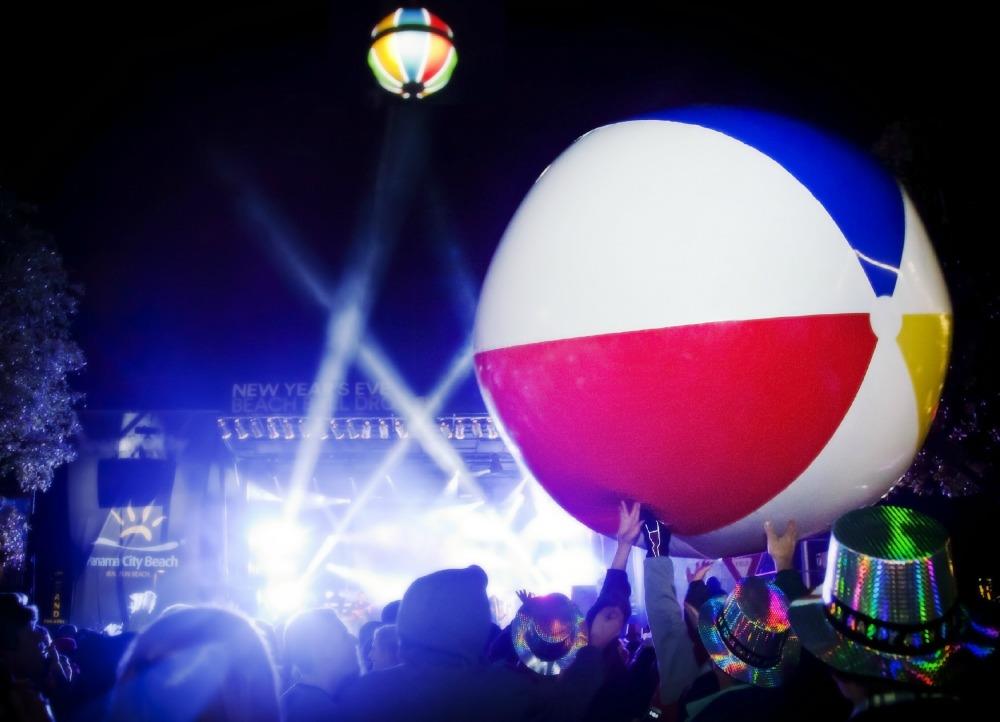 Panama City Beach Invites Families to 10th Annual
New Year's Eve Beach Ball Drop
Panama City Beach will host a variety of family-friendly events throughout November and December as part of Beach Home for the Holidays, including its 10th Annual New Year's Eve Beach Ball Drop. Tens of thousands of visitors are estimated to head to Panama City Beach for the December 31 event, which features a countdown, fireworks, and 10,000 inflatable beach balls being released from nets stretched over the streets of Pier Park. The 8 p.m. Beach Ball Drop gives young revelers the chance to experience the fun before they head to bed and let their parents continue the celebration.
More entertainment and live music will follow during the build up to midnight, when a dazzling fireworks display will accompany the lowering of a giant LED-lit beach ball to signify the beginning of 2018. Standing over 80 feet tall in the center of Pier Park, Panama City Beach's Celebration Tower, which was unveiled last year, will support and lower the LED-lit beach ball as the New Year approaches.
"We can't wait to celebrate the start of 2018 with one of the most family-friendly New Year's Eve events in the country," shares President and CEO of Visit Panama City Beach Dan Rowe. "Our New Year's Eve Beach Ball Drop gives guests of all ages the chance to celebrate, with activities timed to coincide with both little one's bed times and adults seeking late night fun."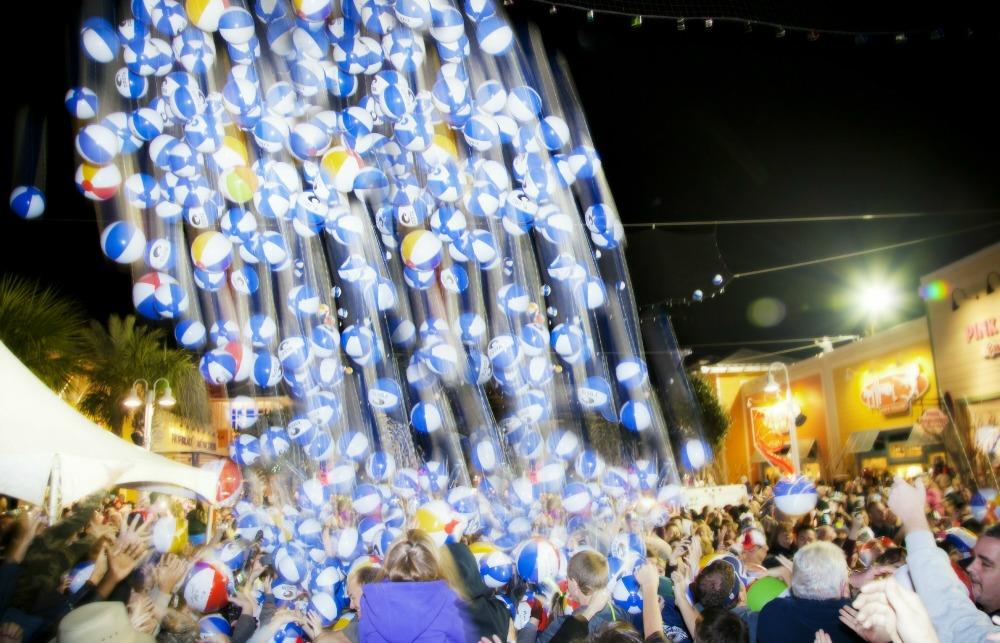 Panama City Beach's New Year's Eve Beach Ball Drop is just one of the many exciting events taking place during the destination's Beach Home for the Holidays. Families looking to create new holiday traditions can also visit Panama City Beach during Thanksgiving weekend for a collection of festive activities illuminating the spirit of the season including the annual Christmas tree lighting, carol-themed concerts, appearances from Santa, s'mores and fireworks shows.
For more information on Panama City Beach's New Year's Eve Beach Ball Drop, visit https://www.visitpanamacitybeach.com/events/new-years-eve-beach-ball-drop/.