There are many ways to help pets when something is wrong or if they just seem to be having an off moment in life. Pet parents are always looking for safe ways to help their pets regain that uplift. Living a downside life isn't something anyone wants to do, even the pets in your family. Just like us, our pets often go through things like discomfort or appetite changes. Tackling things like this is challenging, but it doesn't have to be extremely difficult. All you have to do is find a way that you can trust, that you know will be safe. That's exactly where Treatibles can come into play.
Ready To Go When It's Needed
Now, Treatibles Ready Packs contain a total of ten single servings. These servings are organic broad spectrum hemp oil that is easy to use, and you use the applicators for controlled and consistent administration. This also means that you won't have to worry about doing any kind of messaging. Exceptional broad-spectrum hemp oil is sourced in all of Treatibles products. All of which comes from their organic hemp farm that's located in South Carolina.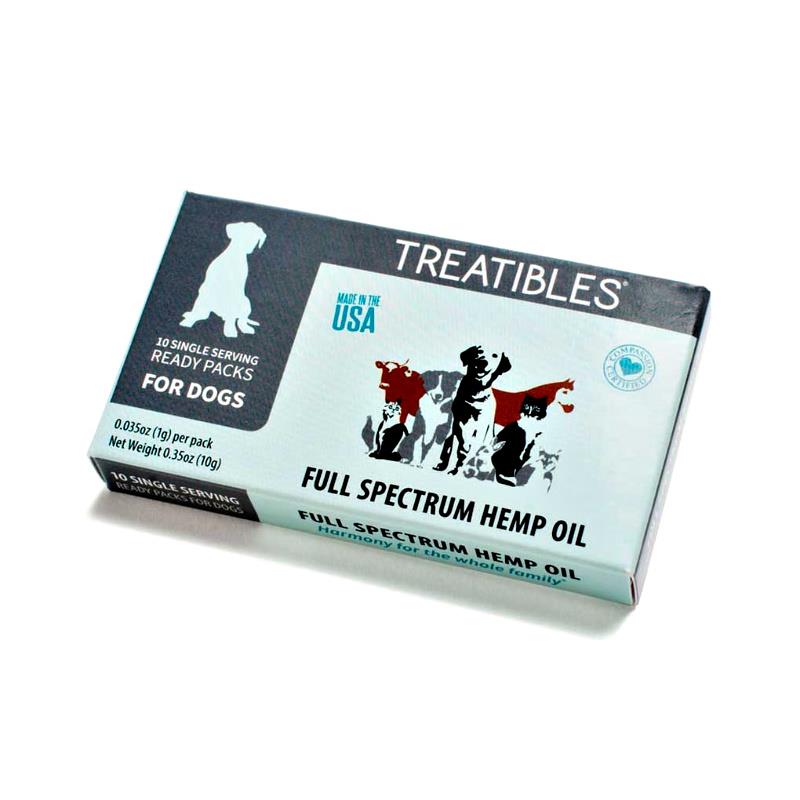 As for the formula, it features a special blend of supporting cannabinoids. It's also blended with terpenes, naturally occurring CBD, as well as other compounds. Each of the additional compounds is beneficial, and the formula helps create a distinct oil. This is all coming from a company that cares about the level of product given to you. They want to ensure you the purest and most beneficial broad spectrum hemp oil. Plus, you'll be happy to know that it's non-psychoactive and non-toxic.
Treatibles can help animals exhibiting anxiety, discomfort, loss of appetite, digestive tract issues, and more. Here are some more key details that you should know:
Helps instill calm, normal emotional balance and ease
Supports a healthy digestive tract and strong immune system
Promotes healthy joints, flexibility and a normal inflammatory response
Fast relief
Administration can be increased depending on the pet's individual needs
And More!
Introducing this to your pets may be just what you've been looking for, so why not give it a try.