The love for movies in this world is incredible, and it's hard not to say that films have changed. The entertainment business has evolved over the last couple of decades. People are always waiting for the next best movie to hit the big screen, and there are a ton of them. In fact, as most of us know, there are so many film categories. We all have our favorites, but if there is one thing I know, you can never go wrong with a family film! There's just something special about bringing the family together for a great movie experience. The feeling is even better when you can share these kinds of moments with the kids.
When searching for the perfect family movie, you want something that everyone will be interested in. It's even great to find a film that touches the heart of everyone watching. Well, if that's what you are hoping to find, then you'll have to look no further. So ready to venture across the world and take in the wonder of Africa's stunning landscapes and precious wildlife!
A True Heartfelt Story
You can't go wrong with a movie involving both love and animals, right. Shout! Factory is inviting everyone to embark on a journey to Africa in Mia And The White Lion. This isn't just your average movie; it's a story behind an extraordinary friendship between a young girl and a white lion. It's a spectacular film that features several stars like Daniah De Villiers, Mélanie Laurent, and more.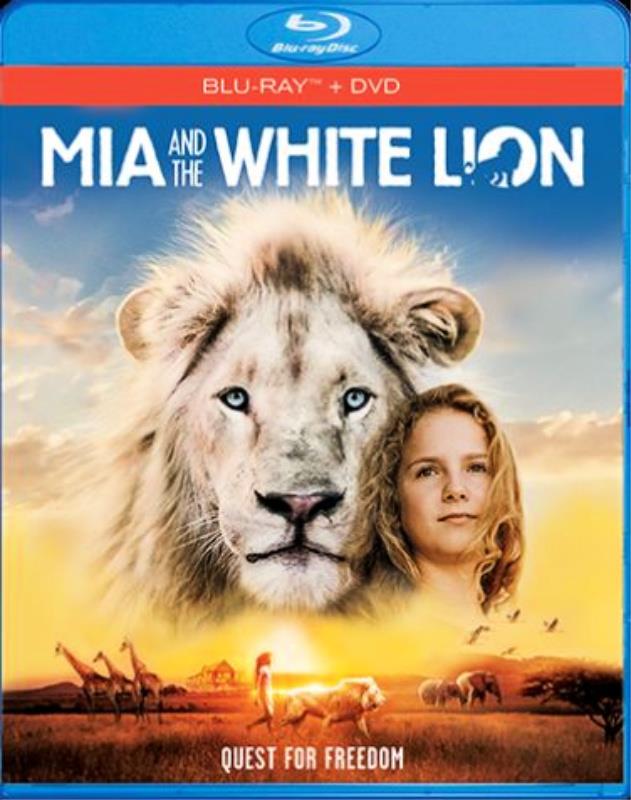 Mia is a willful young girl whose life is turned upside-down when her family decides to leave London to manage a lion farm in South Africa. But when a beautiful white lion, Charlie, is born, Mia finds happiness once again and develops a special bond with the cub. As Charlie grows to full size, Mia uncovers an upsetting secret and feels she must protect him. The two friends set out on an incredible journey across the South African savanna in search of a sanctuary where Charlie can live out his life in freedom.
Now, Mia And The White Lion will be arriving on two-disc Blu-ray + DVD combo pack and DVD on July 2, 2019. You can even grab it digitally to own and rent on Amazon.com! Trust me when I say this is the perfect film for your next family movie night.