I recently worked with Osmo in collaboration for a donation to the Autism Society of South Carolina. Osmo is a company that prides itself in helping transform the way kids learn. Osmo has found a way to use tangible toys combined with an iPad for electronic game time. The beauty of this is that kids who are generally drawn to electronics can now get hands-on play too.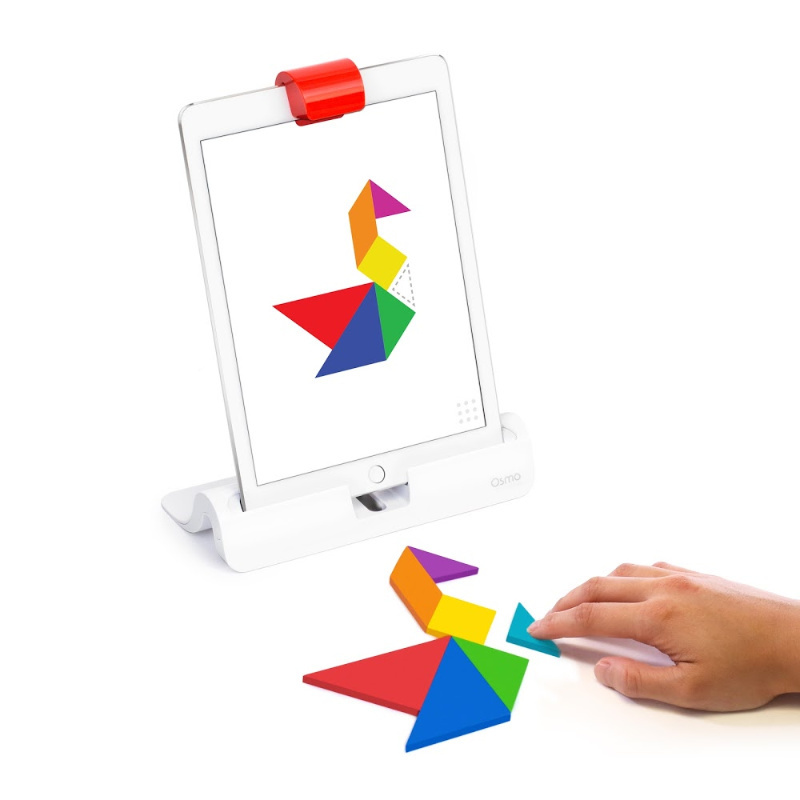 Osmo has combined the love of electronics with hands-on gameplay for developing fine motor skills, a skill lacked with many kids on the spectrum. That is a huge reason why I wanted to have Osmo donate to the Autism Society of South Carolina, they're a great fit to donate to this organization. Combining the fact that Osmo uses hands-on learning to enhance fine motor skills with electronics, will truly help kids on the spectrum strengthen some of the skills they can't easily use, such as fine motor skills.
Having a son on the spectrum has opened my eyes to a whole new world of parenthood. I know many others who can benefit from all that Autism Society of South Carolina does. This is why I wanted to share more about the Autism Society of South Carolina as well as Osmo, to help you learn more about this organization and brand.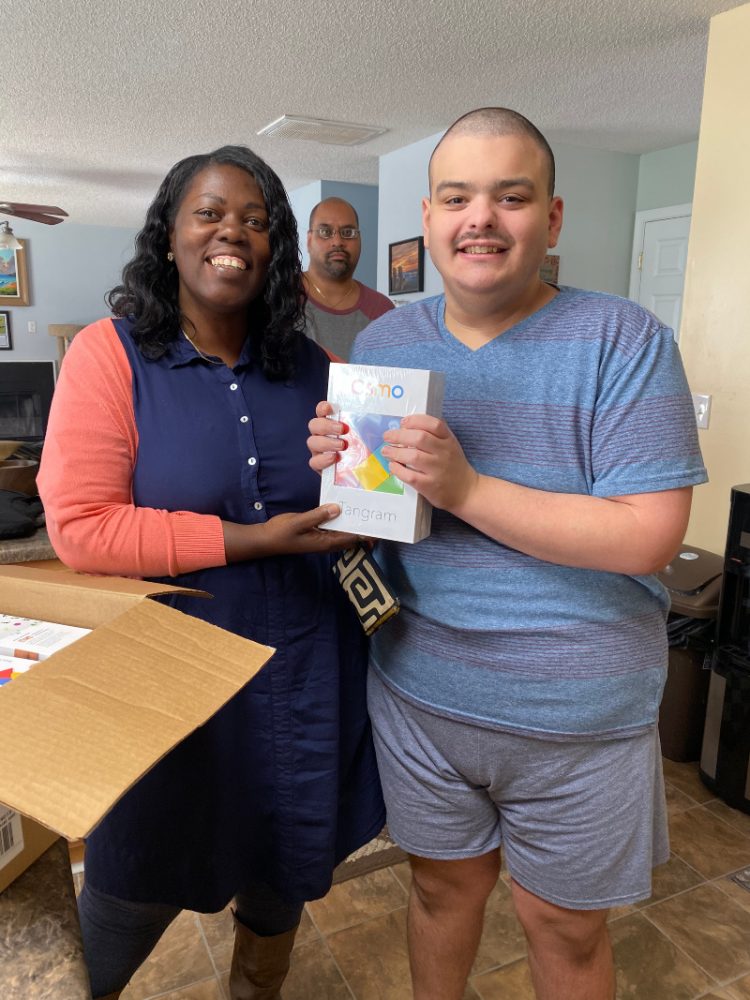 About Autism Society of South Carolina
This organization is a historically statewide 501(c) (3) non-profit charitable organization that provides case management; educational mentoring and planning; information, referral and resources; outreach; and training for persons and professionals affected by an autism spectrum disorder. There are many ways to help the Autism Society of South Carolina.
You can donate, such as Osmo has done. You can volunteer. You can help talk about autism to spread awareness and education on the autism spectrum. Lastly, you can attend an event that's held by the Autism Society of South Carolina.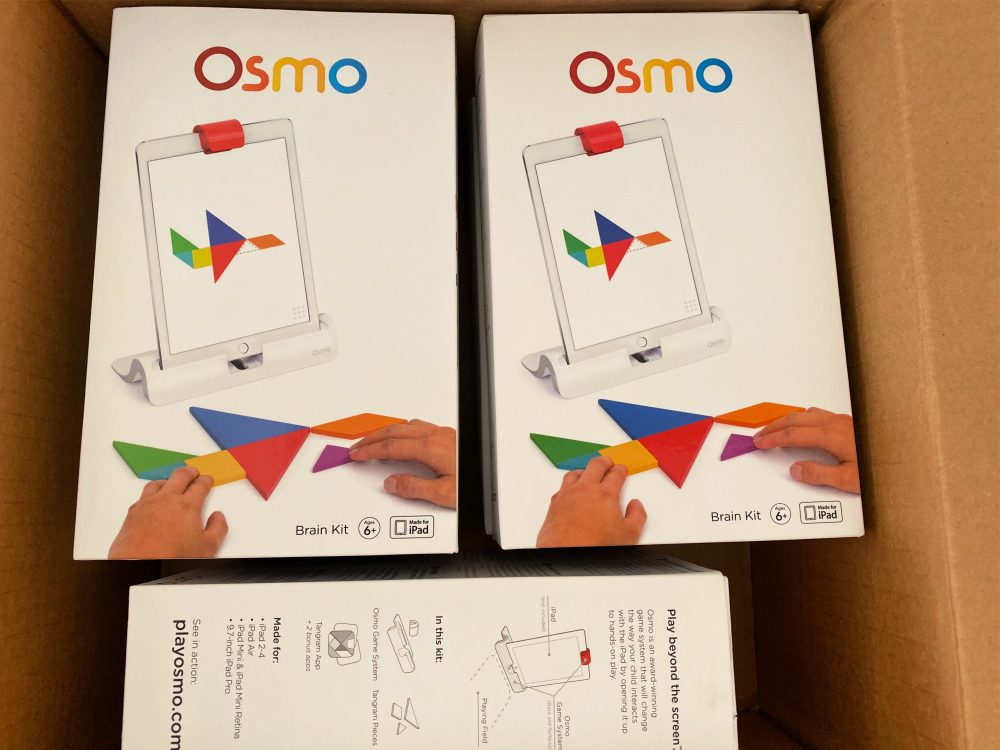 What is Osmo?
You'll purchase a kit, such as the Osmo Brain Kit for iPad with a price of $50 MSRP. This kit includes everything you need to enjoy hands-on play that comes to life on the iPad.
Tangram: With Osmo Tangram, you arrange puzzle pieces to match on-screen shapes. Play with a friend or challenge yourself to increasingly difficult levels as your handiwork lights up with each victory. With more than 500 visual and spatial puzzles your brain gears will never stop turning.
Masterpiece: Osmo Masterpiece is a drawing tool that helps your child's inner artist emerge. Just pick an image from the camera, web or curated gallery and Masterpiece transforms it into easy-to-follow lines. Then it guides them in creating beautiful drawings.
Newton: Offering endless possibilities, Osmo Newton is a physics game that works with any object or drawing. Simply place the chosen item in front of the screen and manipulate it to guide the falling balls into the target zones.
Compatible iPads: iPad 2, iPad (3rd Generation), iPad (4th Generation), iPad (5th Generation), iPad (6th Generation), iPad Mini, iPad Mini 2, iPad Mini 3, iPad Mini 4, iPad Mini 5, iPad Air, iPad Air 2, iPad Air 3, and the 9.7-inch and 10.5-inch iPad Pro. Osmo is currently NOT compatible with the 11-inch and 12.9-inch iPad Pro. The minimum iOS version needed is iOS 9. (Model TP-OSMO-06)
How does Osmo Work?
As soon as your Osmo kit arrives, you'll put your device in a compatible Osmo Base with a red reflector over your electronic device's camera.
Set your kid up with the game pieces to draw, code, or build something.
Osmo will scan your kid's creation and make it come to life on the screen of your compatible device.
Osmo helps inspire a love of learning through play. Whether your kid loves math, science, or coding, Osmo has a game option that will work with a compatible device. This is a brilliant way to encourage a love of learning and creativity in your child. Not only will your child be able to see their creations come to life on the screen, but they'll be using their fine motor skills and imagination to develop their own special creations to show their family in no time.
You can purchase Osmo on their website, Amazon, and select retail stores such as Best Buy and Target.