Change can happen so fast in our lives. A new job, a new baby, or even a new spouse. All of these changes are big enough, but they're often the catalyst for other big changes, like moving home. If you feel like it might be just a little bit more to take on than you're comfortable with, why not create a pros and cons list to help you decide? Check out our list of pros and cons of moving house to see if a big change is right for you just now:
Pros
Moving house can bring you closer to your family and friends. It can also bring you a lot closer to your workplace. After all, nobody likes a long commute. They're tiring and expensive. Worst of all, they cost you all that quality time with your family. A new house may be situated within easy reach of a fantastic play park for the kids and the dogs to enjoy. Maybe it's better situated for you to join a gym to ramp up that fitness program you've always fancied?
Image credit
When you're forever running out of great storage ideas, moving house can seem like the easy answer. There you will find all the extra space, storage, and bedrooms you need, without having to build it yourself. In fact, when you're looking for an estate agent nearby this could be one of the things you raise as an essential in the hunt for a dream home. Matching your desires with your budget is what they do best.
Of course, you may be moving to save money. A cheaper mortgage or rent could be just the thing to get you through some tough times. Or maybe you simply aren't happy in your current home. A fresh start could be just the thing you need.
Cons
It's true that buying a house can be one of the most stressful things you take on in life. But with a lot of preparation and organization, it doesn't need to be that bad. Of course, staying in your current home could come with some stress too. However, it is a lot of hard work packing up and cleaning one house then doing it all in reverse at a new place.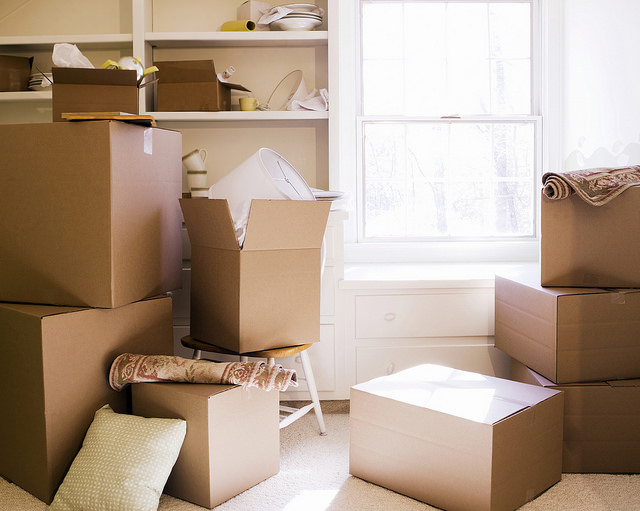 Image credit
Moving house will always cost you money. Even if your rent or the new mortgage is cheaper each month, chances are you have to pay a fee to start that new agreement. Then there is the cost of the removal service itself. After you've worked hard to pack up all the boxes, you'll still be charged a lot of money for the team to load and unload the van.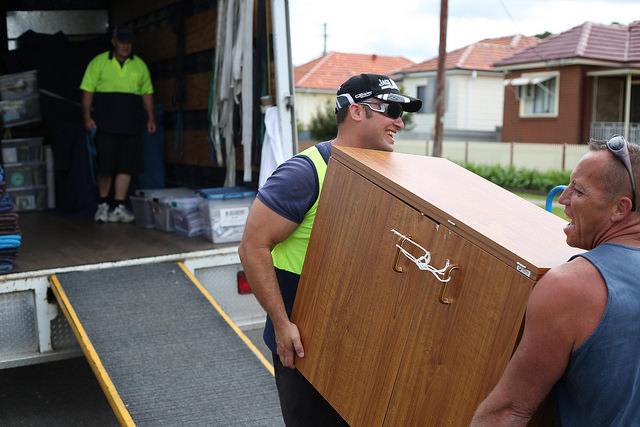 Image from sunsetremovalsnewcastle.com.au at Flickr
Decorating is something that some people love. Moving house could be the start of months of decorating, making it a great project. But you can do that where you are now. Of course, if you hate decorating, perhaps it's best to stay where you are! After all, it's rare to find another house that is entirely to your taste.
Whether you choose to move or not, change is inevitable. Sometimes you just have to make the best of it. Will you stay or move?