There are many things in life that people tend to worr about, and they aren't all bad.
Most of the time its just you wanting to make sure that you are taking care of yourself properly.
To make sure that you are living the a great life but as well as a healthy life.
Now, one of the best ways to keep a healthy lifestyle in mind is to make sure you are eating right. Nobody is perfect when it comes to eating.
We love fast food and there's nothing wrong with having it, but not all the time.
If you can balance it out with a nice diet you'll have nothing to worry about.
Which means you may need a dependable way to get the right diet information fit for you. I have just what you are looking for folks!
Time To Think 200 Under 20
There are a lot of dieting options to pick and choose from, like a keto diet.
It's hard not to say that sticking to a diet plan can be challenging, for some people its a big change.
Let's face it, staying on track with the keto diet can be a challenge.
But now your search for the perfect keto-friendly recipes to help you keep track of your daily macros and carbohydrate goals is over.
What you need is to grab a copy of 200 under 20g Net Carbs!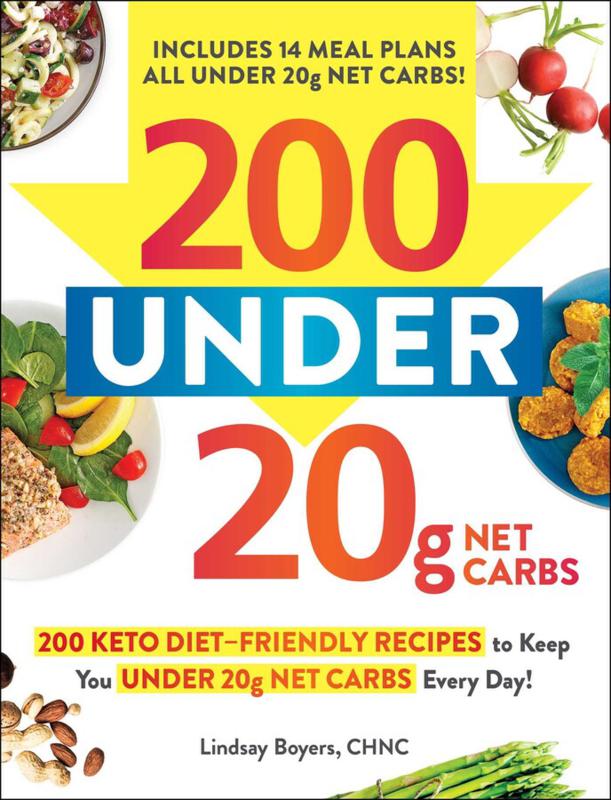 With 200 under 20g Net Carbs there is no guess work, no endless research, and no confusion.
It includes all the delicious recipes you need to meet your goals–simply use the daily meal plans or mix-and-match your favorite recipes to keep track of your daily net carbs.
These 200 tasty, keto-friendly recipes are all under 20 grams of net carbs so you know you're never going above your daily limit again!
If you're trying to stay strictly at 20 grams of net carbs, you can pick one of the daily meal plans to give you some guidance.
If you need more variety, swap in your favorite recipes to create the perfect meal plan that works for you.
One recipe that you may be interested in is the Cauliflower Mac n' Cheese.
They have loads of recipe options to choose from like Bacon Cheddar Chive Biscuits, Curried Sauerkraut Salad, Garlic Feta-Baked Chicken Thighs, and plenty more.
The book releases on August 18th, so get ready!