Have you ever ruined your cell phone by getting it wet? I have. A glass of water spilled onto my phone and rendered it inoperable. Then, it didn't work and everything was gone. GONE! All my photos! I'm one of those that never transfers photos out of my phone. So, when I lost my photos on my phone, I was really upset. I tried putting my phone in rice, and it didn't work. So, the phone is a goner (unless someone has an idea of how to salvage it). Well, I wish now that I had known about the Wet Phone Rescue Pouch back then.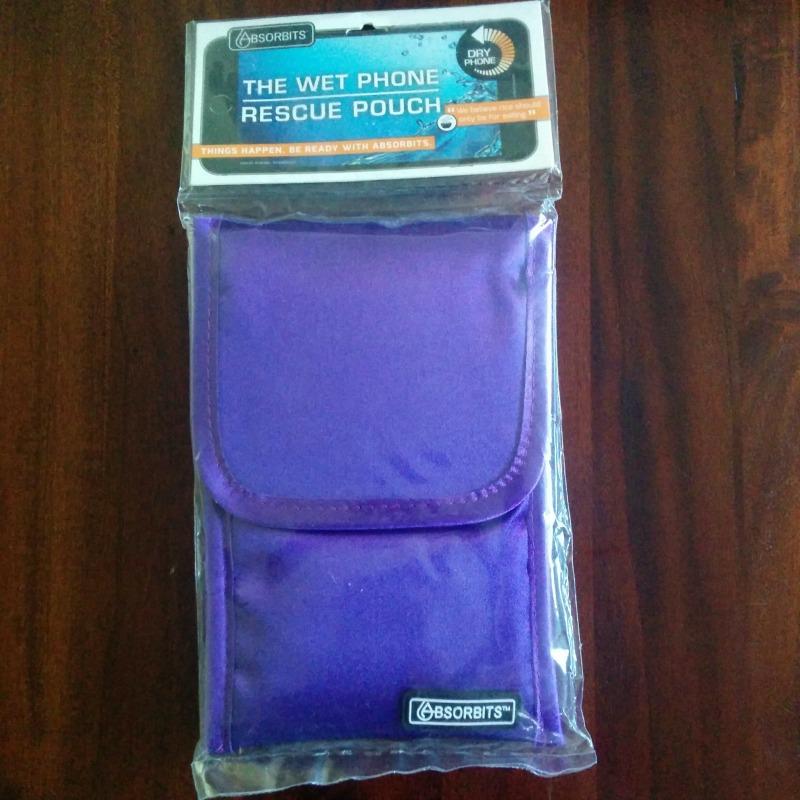 What Is The Wet Phone Rescue Pouch And How Do You Use It?
The Wet Phone Rescue Pouch from Absorbits is a simple and economical way to try to help dry your phone. How does it work? Well, let's say you dropped a glass of water on your phone. Then you follow the following steps (according to Absorbits):
You shut off your phone as quickly as possible.
Take off the phone's case.
Remove the phone's battery, if possible (if not, it's okay).
Try to wipe off any moisture off of the components with a soft cloth or paper towel.
Then put the phone and battery in the Absorbits Rescue Pouch.
Check your phone in 6 hours. If it doesn't turn on, place phone back in the pouch and repeat until the phone has been in the pouch for a total of 24 hours.
The Rescue Pouch can't be guaranteed to salvage your phone, but it does have excellent reviews on Amazon from other people reporting it worked. Sadly, I'm not willing to splash water on my phone to test it out. But, I will surely keep it on hand to have the next time something happens to a phone in my household. And, if you think about it, with so many people having a cell phone, having such an accident where this Rescue Pouch will come in handy is likely to happen at some point. And, to save all those photos definitely makes it worth it.
The Absorbits Wet Phone Rescue Pouch retails for $12.99 on the Absorbits website. It fits most phone sizes (their website has a link to a list of phones that fit). This really is a product one needs to have on hand (versus ordering after the phone gets wet). So, order yourself a Rescue Pouch so it'll be easily accessible next time a wet mishap occurs with your phone.
Connect with Absorbits: Website | Facebook | Twitter | Instagram | YouTube