I've had about two nail salon appointments in my life, one for my high school prom and the other one during college at some point with my sorority sister. In my adult working years, I have found it much easier and less time-consuming, to perform my own simple weekly manicure and pedicure at home.
Nail Salon Infections Are a Reality
I do love sitting in those amazing massage chairs. Getting the royal treatment while spending quality time with a friend and a glass of bubbly. Being pampered sure is great and so relaxing! The mani pedi is something that I think every man and woman should experience at some point in their life. Your nails get to be cleansed, exfoliated, and pampered while you get lovely massages on the hands, and from the knee down. Talk about the way it can lift your spirits! The last thing you want to think about is catching an infection at the nail salon.
Germs & Fungus & Bacteria, Oh My!
According to podiatrist and author of Death by Pedicure, Dr. Robert Spalding warns about "75 percent of salons in the U.S. don't follow state protocol for disinfection." Unfortunately, 1 in 4 people will get nail infections after a trip to the nail salon.
This happened to Sani Sak co-founder Kelly Brown, who lost both thumbnails after getting her nails done at a salon. As a result, she is incredibly passionate about providing solutions to salon infections.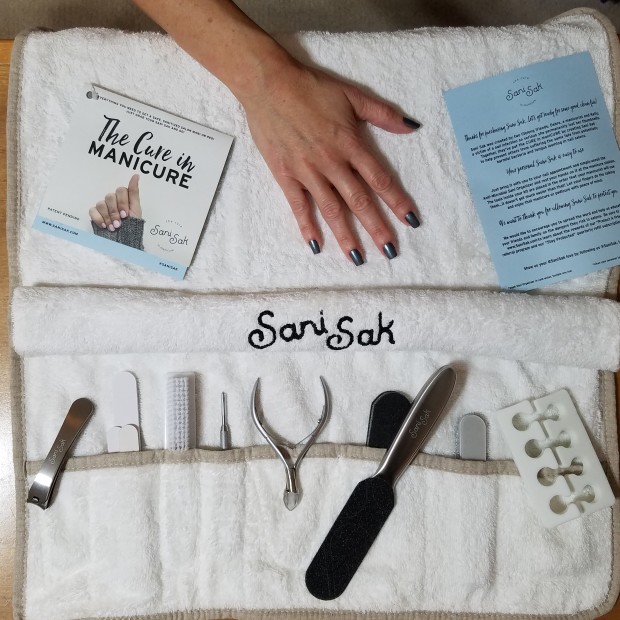 Bring Your Own Tools
Sani Sak, created by two friends, Debra Lindy and Kelly Brown, is a complete nail kit loaded with 15 professional-grade tools. They are perfect for a safe visit to the nail salon. You can bring it to your next nail appointment and simply unroll at the station! The tools are placed in the exact order that a manicurist would use them, bundled in an antimicrobial-treated towel organizer.
The Nail Kit
Includes: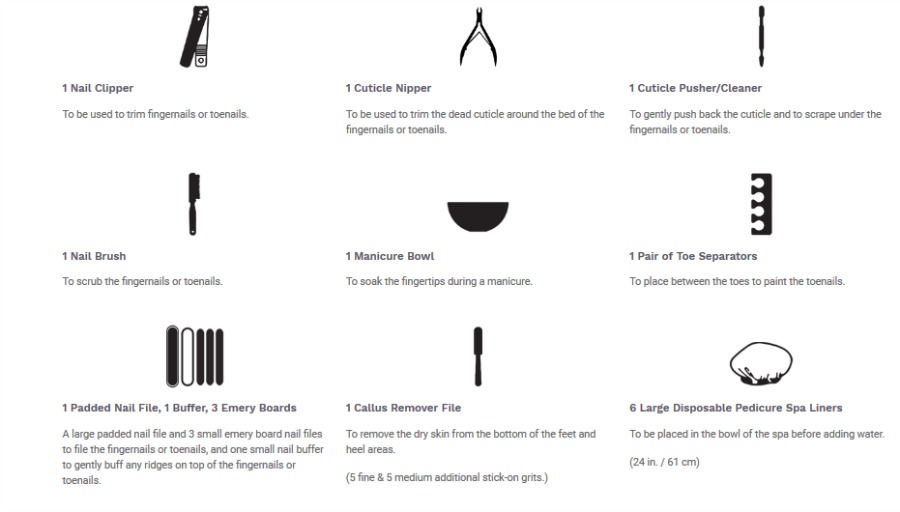 Heed Kelly Brown's advice. Take advantage of this portable nail kit. Stay sanitary and let your mind be at ease with your next nail appointment. Will you try the Sani Sak? Let us know in the comment section!
CONNECT WITH SANI SAK: Site | Facebook | Twitter | Instagram