Choosing the right booster seat for your child can be difficult because there are so many options that are available. We look to see if the booster seat meets safety requirements, are they comfortable for our children, how they fit in our vehicles, ease of use, durability, and costs. mifold has a great booster seat option that is not only affordable and safe to use, but is also the right size to take with you anywhere you go.
mifold
The mifold a compact, portable booster seat. What makes it really stand out is that it is 10x smaller than other booster seats that are on the market right now. The mifold provides the same safety as a traditional booster seat does. It can fit ages 4 through 12 and weights from 40 lbs to 100 lbs. It has been fully tested around the world and has meet met or exceeded the United States NHTSA standard FMVSS 213 and the European standard, ECE R44.04.
Key Features
Comfortable: Support DenseFoam with unique FrictionFabric. This comfortable seat prevents slipping, stays cool even on hot days and is easy to clean.
Advanced Engineering: Built using SuperTough plastic polymers and aircraft grade aluminum.
Adjustable: Has three adjustments
Durable: Hard, outer case protects mifold while keeping the seat clean
Fast: Quick Clip allows quick, easy and accurate adjustment for children of all sizes as well as simple one-handed use without having to look
Compact: It is already small, but it gets smaller when you fold it in half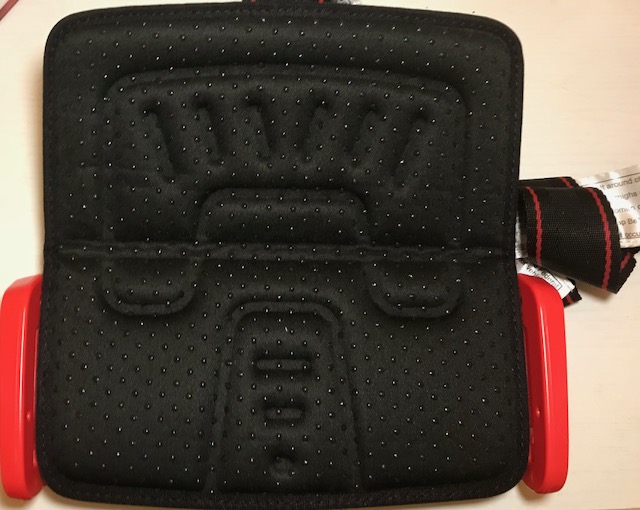 How to Use the mifold
The mifold is available in Taxi Yello, Denim Blue, Perfect Pink, Slate Grey, Pearl Grey, and Lime Green. The mifold is very affordable, costing only $44.99, plus free shipping. milfold is a great option if you have more than one children that are in car seats, if you have more than one car, carpooling, for traveling, for grandparents, and the list goes on. I know as we travel this year, we will be using the mifold for its ease of use, it can fit in any car, its portability, and it is safe for my child to use.
Connect with mifold: Site | Facebook | Twitter | Instagram | Pinterest