Sorry to get a little gross here. But if you've ever had a young child vomit in their car seat, you probably understand how difficult it can be to clean. It isn't fun, to say the least. Even if they don't vomit in it, car seat covers can still get really filthy. I'm not exactly sure how they get so filthy, but they do. Maybe it's from them stepping on them with their shoes and from them turning their leaky sippy cups upside down and watching the liquid drip, drip, drip onto the car seat. Well, no more. Now you can get a NIKO Children's Car Seat Cover and make your life a lot easier!
Okay, are you ready for some more "grossness" (I think that's a made-up word)? On the NIKO website, I found the following information: "According to one study, researchers found an average of 100 potentially dangerous bacteria and mold living in each square centimeter of toddler car seats! (The NIKO seat is) GREAT for: carsickness, potty training accidents, diaper blow-outs, spilled food and drinks, trips to the beach, swim lessons, rain, mud, (and) messy play-dates."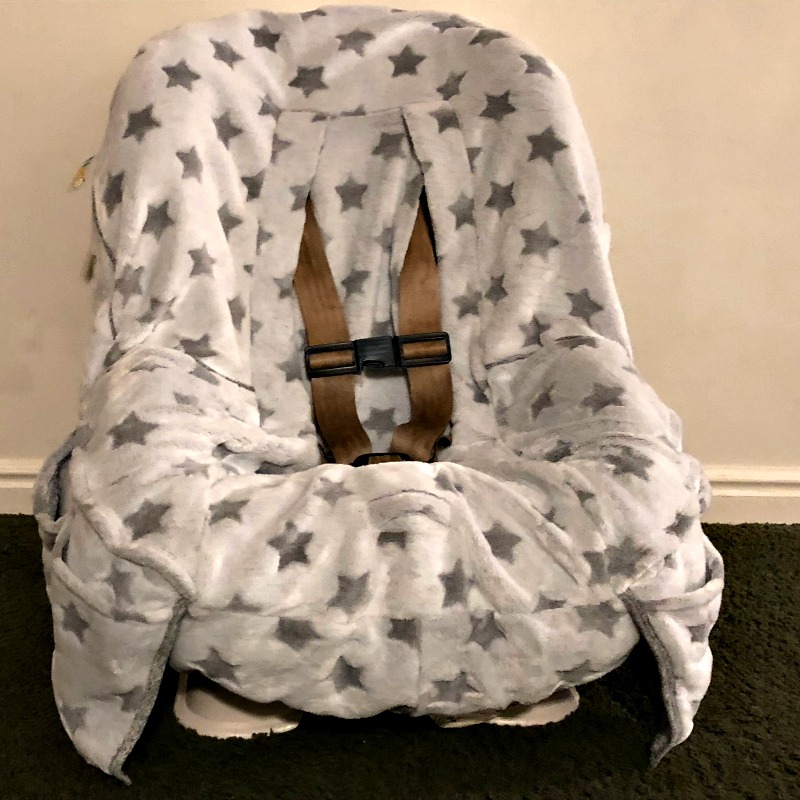 The Great Features Of The NIKO Seat Cover
The following are important features about the NIKO Children's Car Seat Cover (which can be found on the website homepage):
It has "Universal harness openings to fit almost all front-facing or 3-in-1 toddler car seats."
It's very easy to install and remove within less than a minute.
There are 4 pockets for your kid's toys, food, and other items and there are cupholder openings on both sides.
The bottom is waterproof.
It is meant to be washed, reused, and rewashed.
And, it has been lab-tested for safety and will NOT interfere with the safety features of the seat.
Please note, however, that it is NOT meant to be used for infant and booster seats (shucks!). But, it's probably the older kids that make bigger messes.
The material on the car seat cover I received is super, super soft and could be considered unisex in design. I wish my car seat could have a cover like this! And, the care of the cover is simple. It is machine washable (see package for directions).
Currently, the NIKO Seat Cover is retailing for $39 on the NIKO website and Amazon. If you purchase more than one (think Christmas gifts or for grandparents), the NIKO website currently has a deal that if you buy 2 your price is only $70, just type in code 2PACK10 at checkout! And, there is free shipping to the U.S. and Canada. All deals and prices are subject to change.
Connect with NIKO: Website | Amazon | Facebook | Twitter | Instagram | YouTube