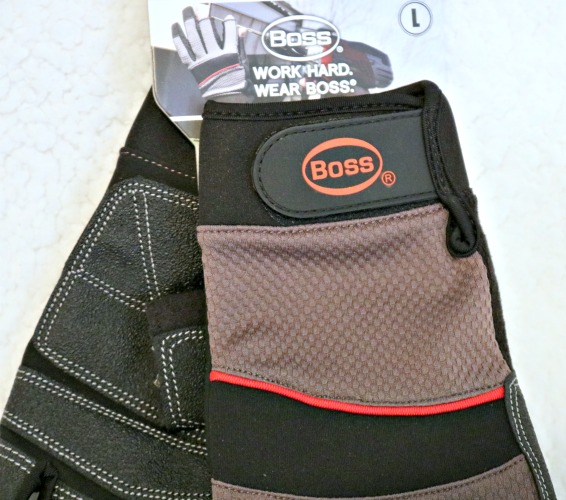 "The Boss® Men's Carpenter Gloves are a unique mechanics style glove that features open fingertips on the thumb, index and middle finger allowing for super fine detailed tasks such as holding a screw or nail."
My husband is always working around the house. And it never fails that he ends up hurting himself in some way or the other. While these gloves have adjustable wrist closure it gives the option for my husband to use them. Or even I can use them if I need to. Because they offer us both a custom fit as well as keeping our hands clean. Free of dirt and debris. While offering a terry towel wipe patch for the sweat on your forehead. And the breathable material on the back of your hand keeps your hands from sweating as much as some other gloves. And extra palm protection and grip so when you grab something you won't lose grip.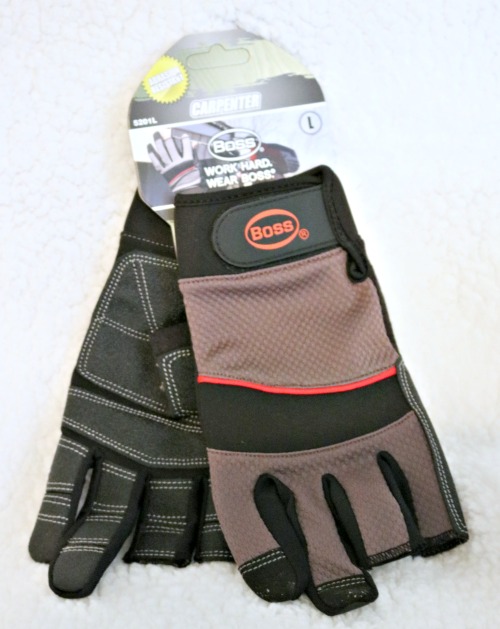 And they are double stitched in the higher wear areas. And you may ask why they did this? Well, it is to improve those areas to increase the life span of your gloves. While offering you the safest, most flexible and comfortable PVC palm and finger reinforcement. And a shortened thumb, index and middle fingers so you can actually use your fingers while working. Never drop your screw, nail, paint brush or hammer again because of sweaty palms.
For the handyman or outdoorsman in your life. These would be perfect. Even if you have a handywoman running around. The wrist closure provides a secure and comfortable fit for hands of all sizes. Me and my husband share a pair for the moment. But I intend on getting my own pair.
Follow Boss® for brand news and updates on their social media sites:
Website
Facebook
Twitter
Google+