Learning doesn't have to be boring. The best learning is fun, because the child is engaged. That's where Learning Resources comes in.
Make Learning Fun with Learning Resources
The easiest way to get a child to learn is to make it fun. When learning is disguised as play, it makes for happy kids, parents, and teachers too! Learning Resources has so many toys that do just that.
When Liam first started home/ cyber schooling in first grade, they sent him Learning Resources Math Link Cubes. He loved those cubes, and they helped teach him visually about counting and grouping numbers. He still brings them out and uses them at times. Not only did they help him with his math, but they were great for his fine motor skills as well. (Being Autistic, Liam has always needed extra help with his fine motor skills.) That's not all Learning Resources has.

Music is Fun
Learning Resources Rainbow Xylophone will not only make music fun, but it will also teach toddlers colors, numbers and counting. They'll be playing, having a blast, and learning too! They get to build their own xylophone because the pieces will mix and match. It even comes with two drumsticks so they can rock out, and have a ball.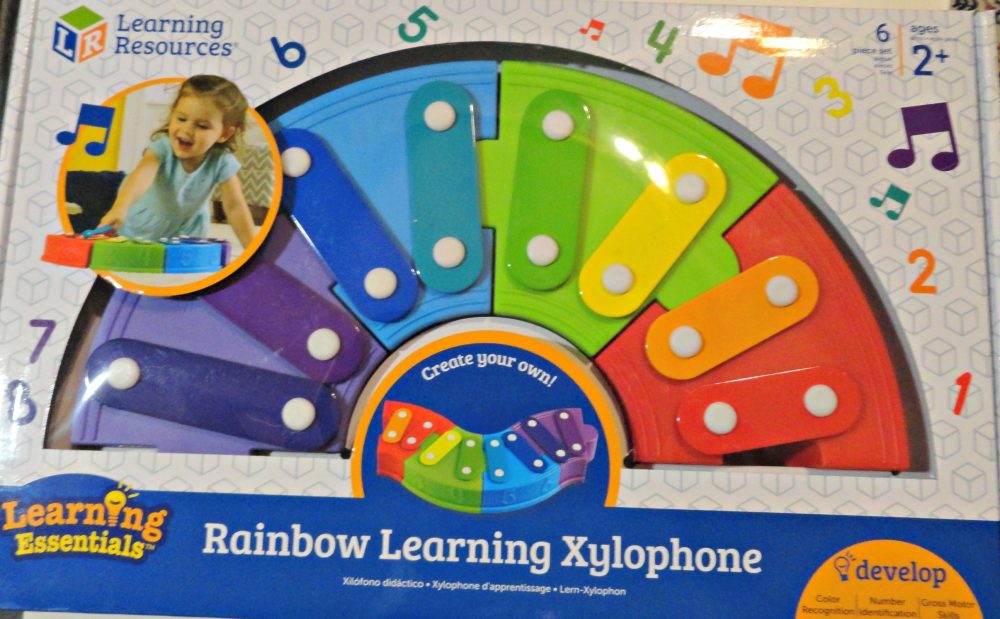 They also have an adorable set of drums in different shapes. These too will teach colors, numbers and counting. Their Melody Express Musical Train will give them hours of fun as well.
Roar! Dinosaurs!
My son is ten, but he still love his Learning Resources Jumbo Dinosaurs. (He has set 2, he Expanded set.) He has spent many hours playing with those guys, and he won't take a bath without them. They're highly detailed and also dishwasher safe, so they can easily be washed. They have a few other dinosaur sets, so if your kids love dinos, make sure you check them out.
Educate and Excite with STEM Toys
Learning Resources also has a full selection of STEM toys. My son loves their Engineering and Design set, and their Gears! Gears! Gears! set. They have other sets to get your child playing and thinking.
Where to buy
To see all of the fantastic toys that Learning Resources head to their store on Amazon. Be sure to follow them on Facebook, Twitter, Instagram, and Pinterest too.