While many (or most) mom and dads rejoice when the new school year is upon us, the kids typically aren't as excited. As a parent, you know exactly what that feeling is like, and it's not really something you looked forward to having.
One way to slowly get your children back in the swing of school this year is with STEM toys. These are toys that introduce them to science skills, creative challenges, and other learning activities – while still being fun and engaging. It's incredible to be able to get them engaged with toys that are beneficial to there mind and their learning ability. They will already be taking on knowledge on a serious not at school, but they should have fun too. It's a known factor that kids love being able to combine fun and learning into one experience.
STEM Toys Are Always A Go-To Option
There are some incredible options to pick and choose from, but you want what's best for your child. There are some cool educational companies who want to make the summer to school transition easier. Here are a couple of items to take into consideration.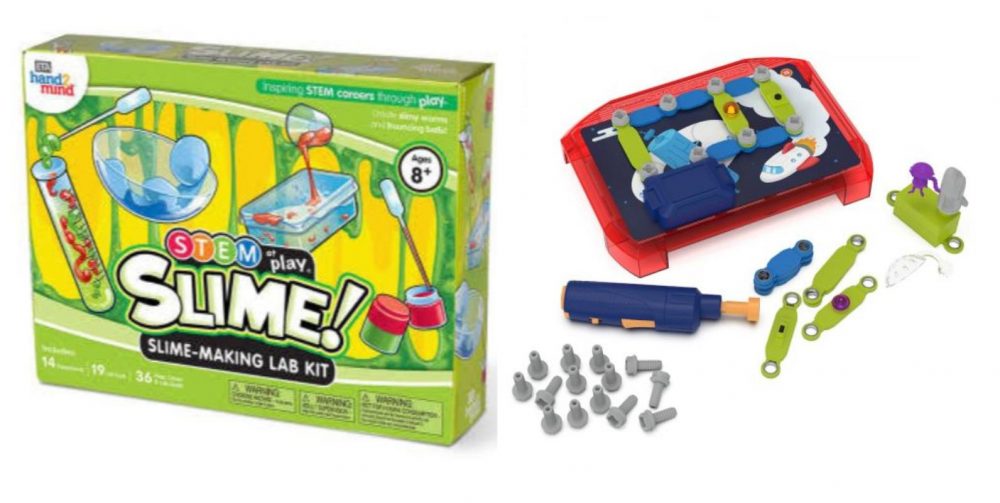 STEM At Play! Series

– introduces kids in grades 3–12 to the wonders of STEM skills through a wide variety of experiment and activity kits. Ranging from slime to combustion science to a create-your-own-candy kit, each kit comes with a lab and career guide detailing each experiments' instructions and a study of the particular field of science the kit explores.

Design & Drill(R) Space Circuits

– With Space Circuits, STEM-gineers use a kid-safe power drill and smaller bolts to complete awesome astronaut challenges like wiring circuits to spin fans and light lights, all the while building basic math and engineering skills, confidence, and creativity too.
Having just a couple of options to work with can get the job done with a smile from your child. Getting your child in touch with their logical side is always encouraged. It is a great way for them to have fun while learning along the way. The combination of the two is a learning method that is continuing to grow on every generation.