The holidays are a wonderful time. But this year, when you're picking gifts for the kids, make sure they're fun and educational. Give them something you will feel good about, and they won't put down.
Make Their Holiday Fun and Educational
CogniToys knows that the best way for children to learn is through play. They know that a lot of "smart toys" are geared towards kids but not really toy like. Which is where their adorable Dinos come in. The original is geared towards the younger kids, and their newest one STEMosaur is for the slightly older kids. Let's talk a bit about each.
Original Dino
This little guy (or gal) is adorable, but it's fun and educational too. It can answer questions, tell your little ones knock knock jokes, and even tell them bedtime stories. Once you connect their Dino to the WiFi using the CogniToys app, you don't need to phone to use it at all.
The dinos sprinkle age appropriate vocabulary word and math questions into their games. That way kids are playing, but they're learning valuable skills at the same time. These dinos know your child's name, and even remember what your son or daughter says to it.
These toys don't just respond intelligently. If your child is scared his or her Dino will console them, and even encourage them to speak with an adult they trust. It will help guide them through meditation too!
STEMosaur
Part companion, part learning buddy! STEMosaur needs to be brought to life through hands on construction. Then children can customize it by coding. They can play games and will learn everything from early coding skills, to math, science, and so much more.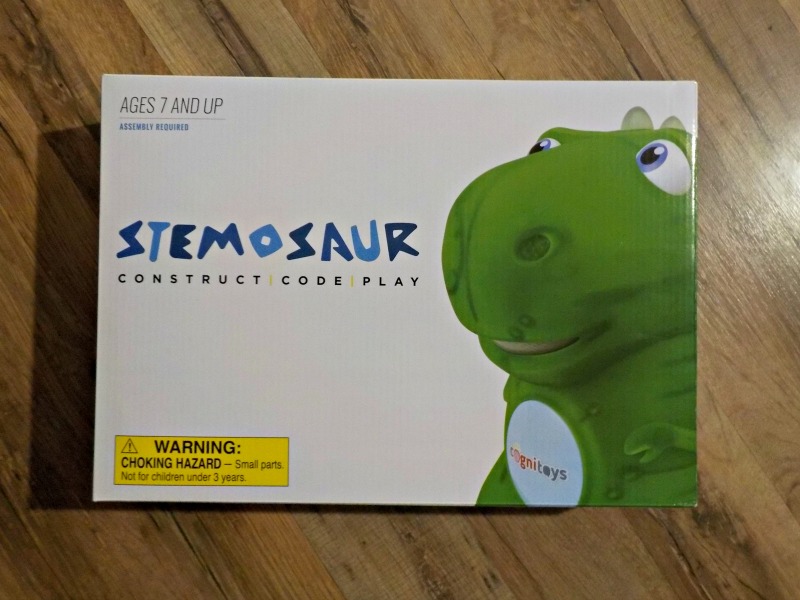 STEMosaur gets smarter too! Through periodic updates their STEMosaur will learn and grow just like the children playing with it will. This one is for kids seven and up, and your kids are going to love it!
There's even a parent panel. Parents can have a peek at what kinds of questions that their children are asking STEMosaur. They can also customize bedtime settings and monitor usage periods.
Product Specs:
iOS & Android compatible
Connectivity Types: Home/Work Wi-Fi networks
802.11 b/g/n 2.4 GHz
Batteries: 4AA included, 6 week battery life with moderate use
Multi-color indicator lights
Dimensions: 5.5″ L, 4.25″ W, 7″ H