Sangria, the Spanish and Portuguese rooted, fresh fruit wine cocktail is one of my favorite drinks. It's equally as great as a party punch as it is for a relaxed brunch on a Sunday Funday. Due to its popularity, bottled versions of Sangria are on the rise as it continues to be a go-to cocktail for fans of the beverage. But why not make your own fresh Sangria?
You'll save money from buying a bottled version and from purchasing it at a bar/restaurant. After all, the beauty of the delicious sangria recipe is that it's so easy to make. All you need is your favorite bottle of red or white wine, fresh fruit, a sparkling beverage, and other fun add-in ingredients to get the fiesta (or siesta) going.
Fresh Sangria at your fingertips
Here are a few DIY Sangria recipes to try this winter using one of my favorite red wines, Santa Margherita's Chianti Classico Riserva and Sparkling Ice's sparkling water in Orange Mango and Classic Lemonade flavors: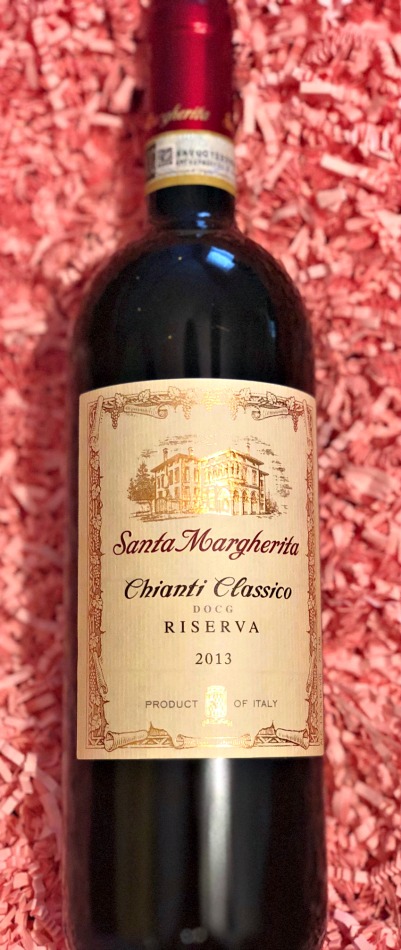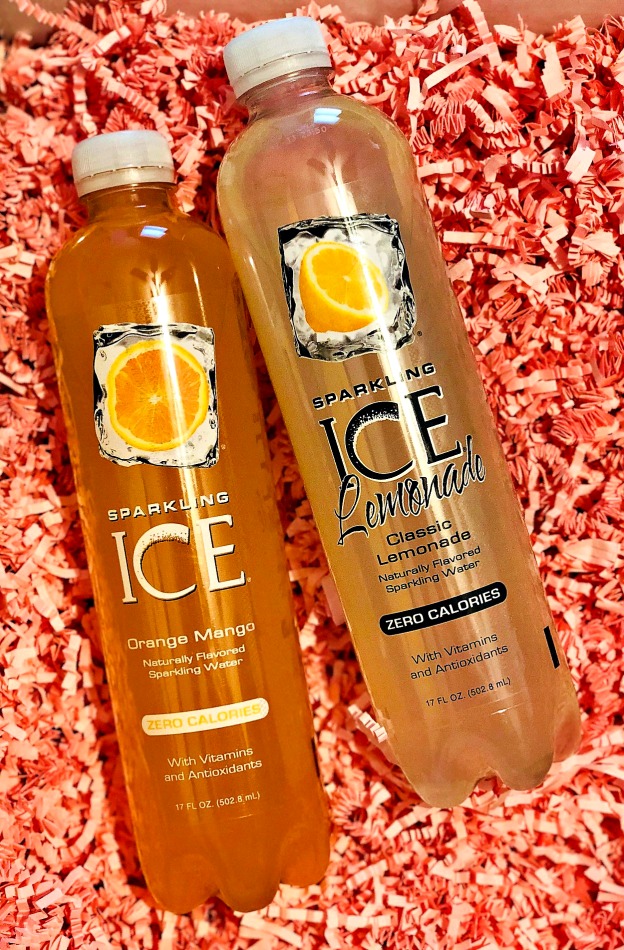 Red Sangria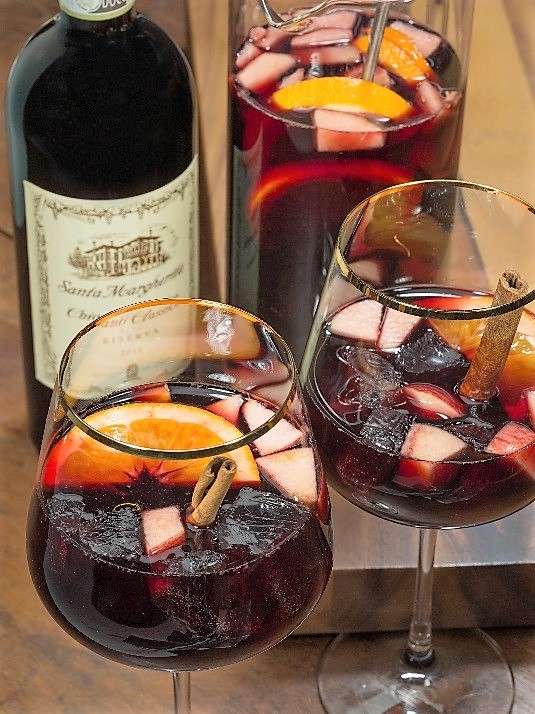 SERVINGS: 4
INGREDIENTS
• 1 bottle of Santa Margherita Chianti Classico Riserva
• 1 large orange, sliced
• 1 large apple, chopped
• 1 large pear, chopped
• Seeds of 1 pomegranate
• 4 cinnamon sticks
DIRECTIONS
1. Add fruit to a large pitcher.
2. Top with Santa Margherita Chianti Classico Riserva.
3. Place in fridge for an hour before serving.
4. Spoon fruit into glass before pouring wine.
5. Garnish with cinnamon stick.
6. Add ice to top (optional).
Sparkling Sangria
SERVINGS: 4
INGREDIENTS
1 peach, sliced
½ orange, sliced
¾ cup peach brandy
1 bottle white wine, chilled
4 cups Sparkling Ice Classic Lemonade
DIRECTIONS
Place peaches, oranges, and brandy in a pitcher then lightly muddle. Add wine and Sparkling Ice Classic Lemonade and stir. Serve over ice and garnish with a peach slice.
Winter Sangria
SERVINGS: 4
INGREDIENTS
1/2 Apple, sliced
1 orange, sliced
1/2 pear, sliced
Cinnamon Stick
1 bottle red wine
1/2 cup Brandy
1 cup Sparkling Ice Orange Mango
DIRECTIONS
Cut fruit into equal sizes and place in pitcher with the cinnamon stick. Pour in the bottle of wine, bourbon, and Sparkling Ice Orange Mango over fruit. Gently stir to combine. Cover and chill in the refrigerator for 3 hours, up to 2 days. Serve cold over ice.
CONNECT WITH…
Sparkling Ice: Site | Facebook | Instagram | Twitter | Pinterest
Santa Margherita: Site | Facebook | Instagram | Twitter