Sponsored Post from Lysol but all opinions my own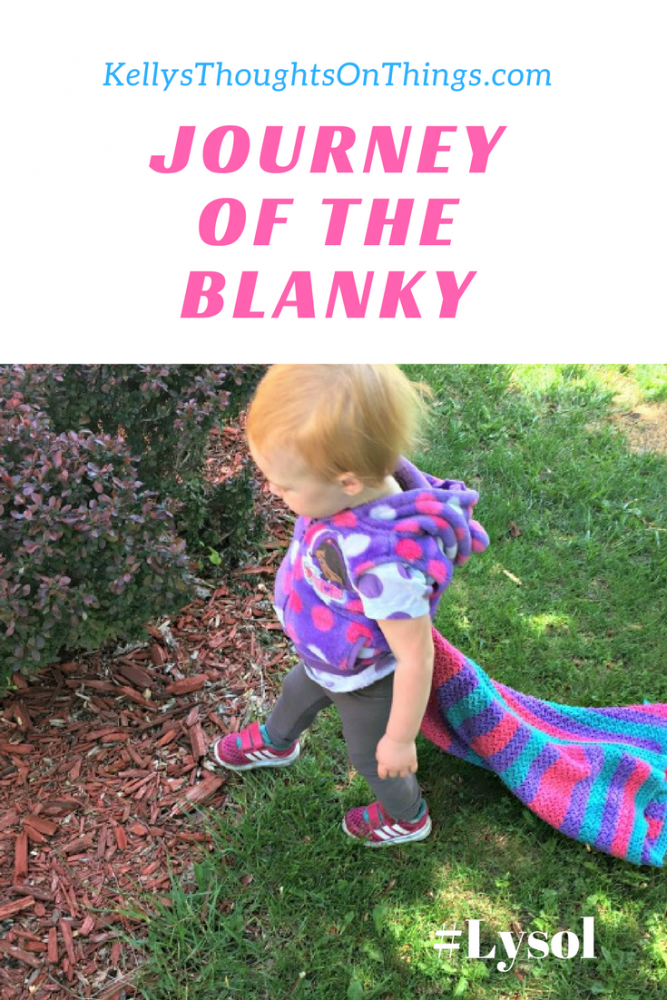 As parents, we do everything in our power to protect our kids during our daily routines. But are we protecting them from an item they hold so close to them?
THE BLANKET!
My daughter carries her blanky EVERYWHERE, and it drives me crazy. She takes it to the playground where it goes through all the dirt and all the gross stuff on the ground.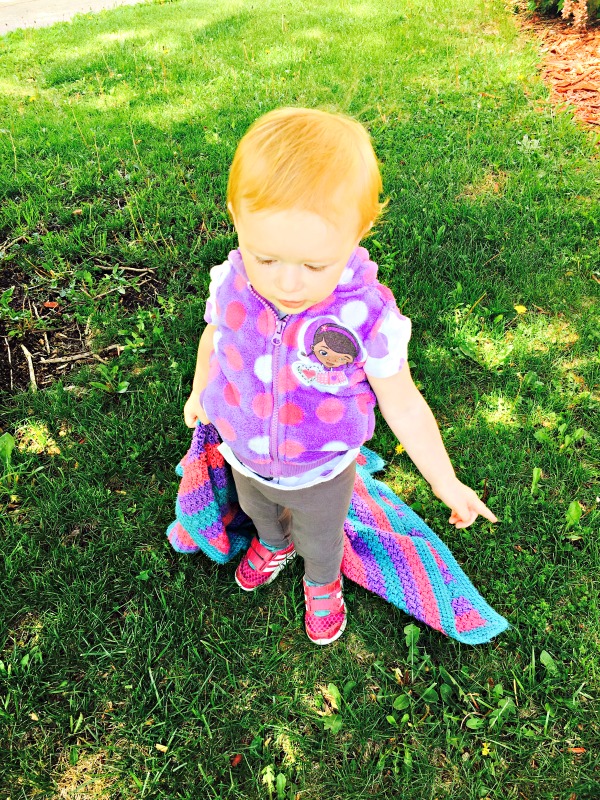 Goes with her in the car too, we can't leave blanky at home:
She drags it on the ground while walking all the time:
Then of course while she is at home it is by her side:
So as you can see she is gathering major GERMS throughout the day. I wash her blanket a lot, but I just feel it's not doing any good. Is it free of bacteria? Well, guess what…NO! Regular detergent alone won't kill the bacteria on laundry. As a mom, this concerns me because I need to protect my kids, but she loves her blanky!
However, there is GOOD NEWS… I can improve my laundry game with Lysol® Laundry Sanitizer which is now available in stores across the US! Lysol Laundry Sanitizer kills 99.9% of bacteria that detergent alone leaves behind so no matter where the blanky has gone and what it has touched, Lysol Laundry Sanitizer can help keep my kids safe from harmful bacteria.
[Tweet "Lysol is always helping me keep my home clean and family healthy. #lysol "]
So now I can feel confident that my daughter's blanky will get truly clean! Even if I wash in cold water it will still sanitize plus kill odor-causing bacteria that can cause lingering smells on clothes. We all know that the blanky gets stinky! All I need to do is add the Lysol Laundry Sanitizer to the fabric softener compartment at the start of the laundry cycle. Now if your machine does not have a fabric softener compartment, wait for the rinse cycle and add directly to the drum of the machine.
[Tweet "Enter to win our Lysol Laundry Sanitizer #ontheblog – share your blanky journey "]
Look for Lysol® Laundry Sanitizer at your local store for around $5.97 for 41oz; $9.97 for 90oz. Please visit Lysol for more information and tips!
Let us know if your child has a special BLANKY? Share you Blanky Journey with us (comment below) and you will be entered to WIN your own Lysol Laundry Sanitizer! Giveaway will end 6/15/17