If you have a little one then I'm sure you're familiar with lovey's. Baby Jack has a lovey that little hands can learn with. They will love it and they will learn.
A Lovey That Little Hands Can Learn With
Baby Jack and company has the cutest loveys! Sensory play is huge for little ones and instrumental in their development. By playing and exploring children are learning. Not just babies need this sensory fulfillment. As a mom with an autistic son, I know how important sensory input is. Special Needs kids of all ages can benefit from loveys as well. They can rub, chew, and play with the various ribbons on them, which fulfills their needs for sensory input.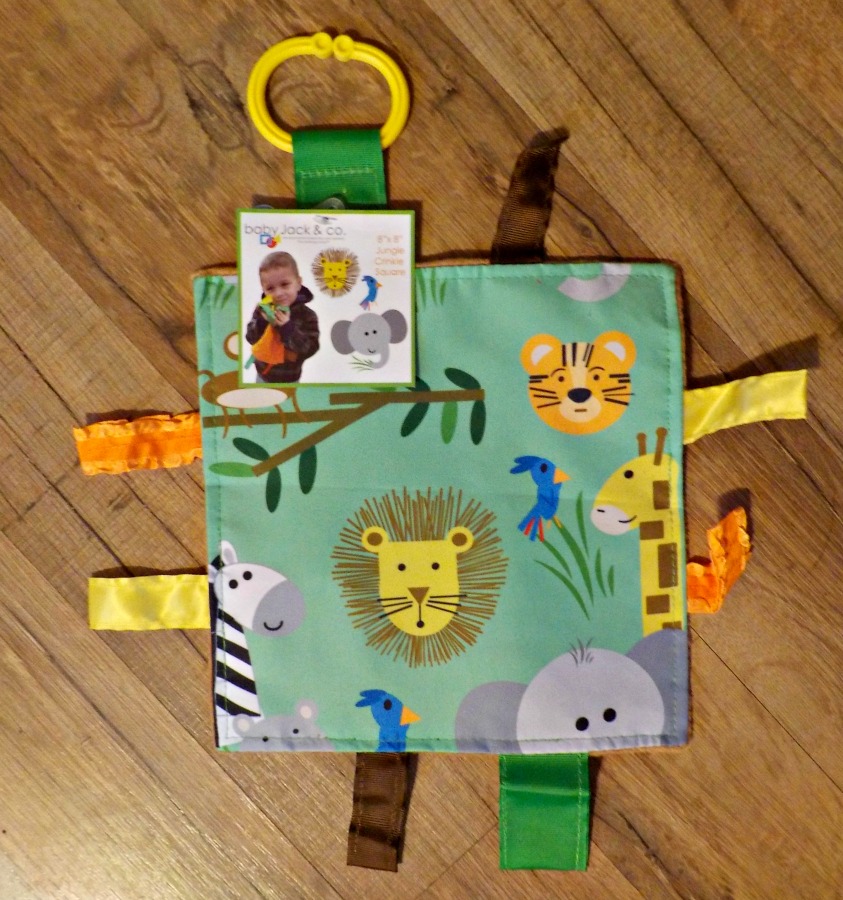 The Loveys
Baby Jack and Company make quality loveys for kids of all ages. They're comforting and even safe because they make sure all the ribbons are sewed shut. Which means no chance of little fingers getting tangled in them.
They have ABC and 123 loveys, sports, animals and more. They even have a wizard collection inspired by our favorite young wizard, Harry Potter! That is absolutely awesome!
Autism and More
Baby Jack and Company support many causes that affect our children. They have puzzle piece loveys for Autism, Flags for children of soldiers, hearts for CHD awareness and more. The textured ribbons on all of their loveys provide babies and children will fulfilling tactile play. Each one comes with a teething toy link attached. They can chew it because it's non toxic and BPA free. You can also use it to hang their lovey from strollers, car seats, and more.
What we think
My son is eleven, but he still takes his "stripey" everywhere. This ratty, stained, and old blanket is literally hanging on by threads, but he loves it. He loves all blankets to be honest. When I showed him the autism lovey by Baby Jack he immediately took it! He held it in his lap, and kept running his fingers over it, and playing with the ribbons. I've seen him pick it up at bed time every night since we got it. It helps soothe him so he can relax and get to sleep.